ADL
VIRTUAL EVENTS
ADL Concert Against Hate
Celebrating the Courage of Everyday Heroes
In the wake of the pandemic, Sparks was honored to re-imagine the Anti-Defamation League's (ADL) 25th annual "ADL's In Concert Against Hate" from a live, in-person event to a custom virtual experience. This impactful event honors everyday heroes who display incredible acts of courage, empathy, and compassion in the face of hatred, bigotry, and ignorance.
Leveraging our proprietary virtual event platform, Virtu, we delivered a custom virtual show solution, crafting a targeted content development strategy, and providing ADL with a fresh visual identity. Our primary objective was to amplify the ADL's mission (while staying true to their recently updated brand) by telling individual stories of bravery and courage through a new lens.
SERVICES
Virtual Platform Design & Production
Program Strategy & Measurement
Creative Strategy & Design
Content Design & Production
Event Production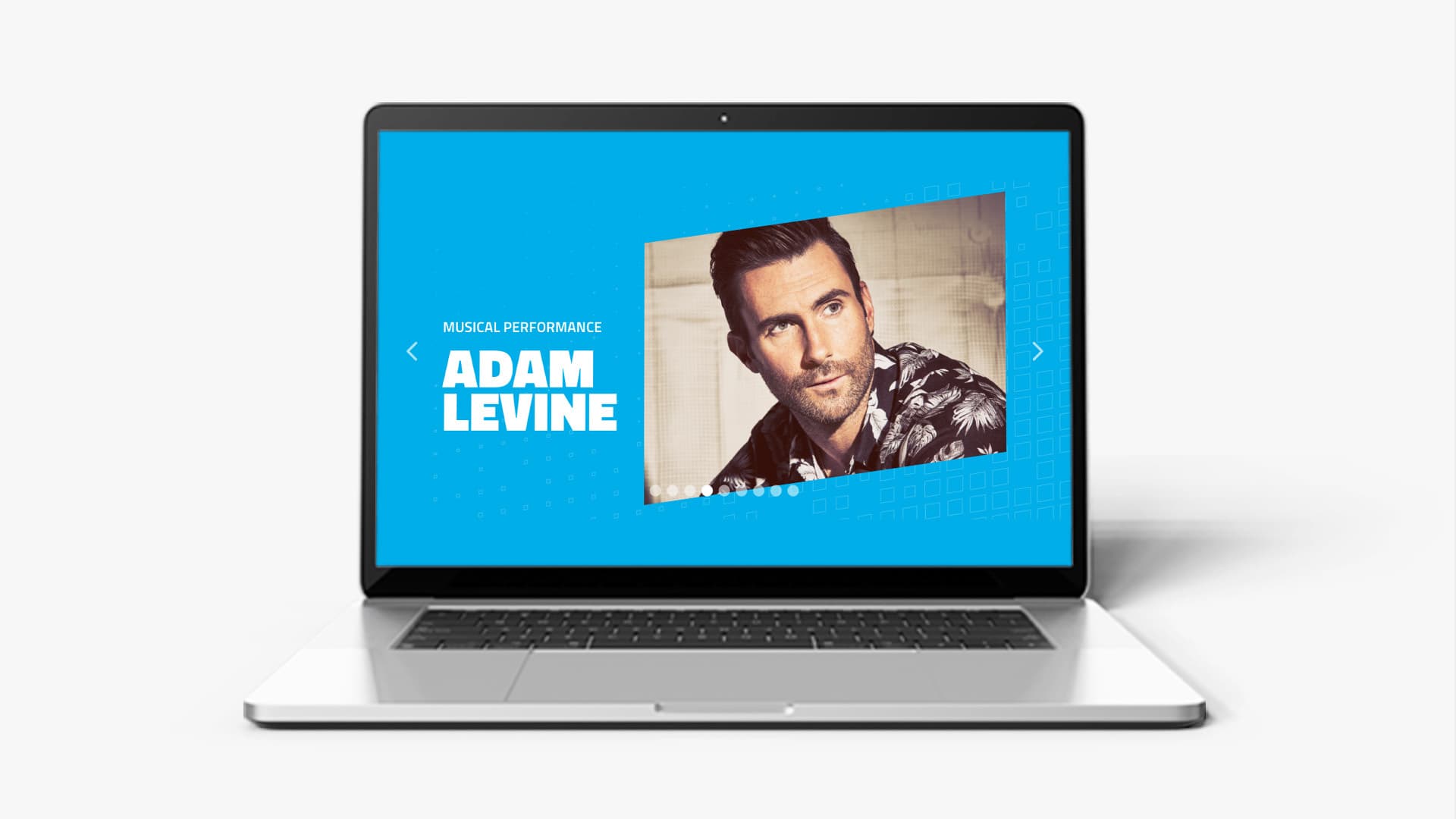 Uniting the Audience
ADL wanted to connect with thousands of new audience members while continuing to excite their long-time donors and legacy attendees. Sparks set out to change the traditional opening sizzle that highlighted current events and aim instead for an emotional, heartwarming message that would resonate with all members of their audience and set the tone right from the opening moment.
To accomplish this feat, top recording artists were brought together during a multi-camera studio session to film a cover of a well-known song by Stevie Wonder. The deeply moving performance incited ADL attendees to answer the call "how do you fight hate for good?". This simple question quickly became a rallying cry that resulted in heartful and impactful user-generated content that amplified the ADL mission to the rest of the watching world.
A major component in the ADL In Concert Against Hate content strategy was conceptualizing the program's three Honoree segments. Sparks helped ADL to celebrate these everyday heroes through a short film that paid homage to their courageous acts.
The Sparks team ensured that the voices and heroic acts of these individuals stood front and center in each step of the writing, casting, filming, and editing process. The result was a series of segments that told the unique story of each Honoree and the powerful impact they've had on the world.
Sparks revamped and optimized the musical direction of the ADL program to drive maximum velocity and resonance for the concert's important message. A cadre of recognizable musicians from diverse backgrounds and genres was assembled to help ADL break away from the tradition of a symphonic-only show. This new collection of performers helped to broaden ADL's audience base and articulate its mission of global diversity and social justice.
Talent included Ifetayo Ali-Landing from the Sphinx Organization, Kenny Loggins, Jason Isbell, Andra Day, Aloe Blacc, and Adam Levine.
Through a mix of creative storytelling, varied film techniques, graphics design, video editing, and show production, Sparks helped make the 25th In Concert Against Hate an event to remember. ADL successfully achieved its fundraising goals and had the largest attendance of any of their concerts to date.
The show was supported by the Sparks proprietary event platform, Virtu, and live-streamed on ADL's official YouTube channel. The evergreen assets produced from the show will live on to help ADL raise awareness for future Concerts Against Hate and spread awareness of their mission around the world.
The Scope
Revised show concept and story with content and audience journey strategy.

Strategic development of the overall program narrative and honoree segment concepts.

Storyboarding of filming sequences for the opening moment and honoree segments.

Identification of relevant artist/talent for opening moment and pairings with each Honoree.

Platform development, creative direction of programming, and show flow creation.

Technical direction and full production including filming, editing, graphics, and animations.
Let's create exceptional together.
Exceptional work is more than just the banner we wave–it's our promise.
get in touch