Aprinnova
EVENTS
Aprinnova Future of Clean
Giving Attendees an Interactive Experience
It's not often people get the opportunity to connect with a major brand on an intimate level. But sustainable cosmetics supplier, Aprinnova, offered up that opportunity with an evening event in Paris that welcomed leading cosmetics industry brands and beauty influencers from around the world.
To provide a truly one-of-a-kind experience, the event was held inside the Eiffel Tower offering, unobstructed views of Paris and the city's most iconic sites.
SERVICES
Event Production
Strategy & measurement
Creative strategy & design
Digital Interactives
Fabrication & logistics
Global Execution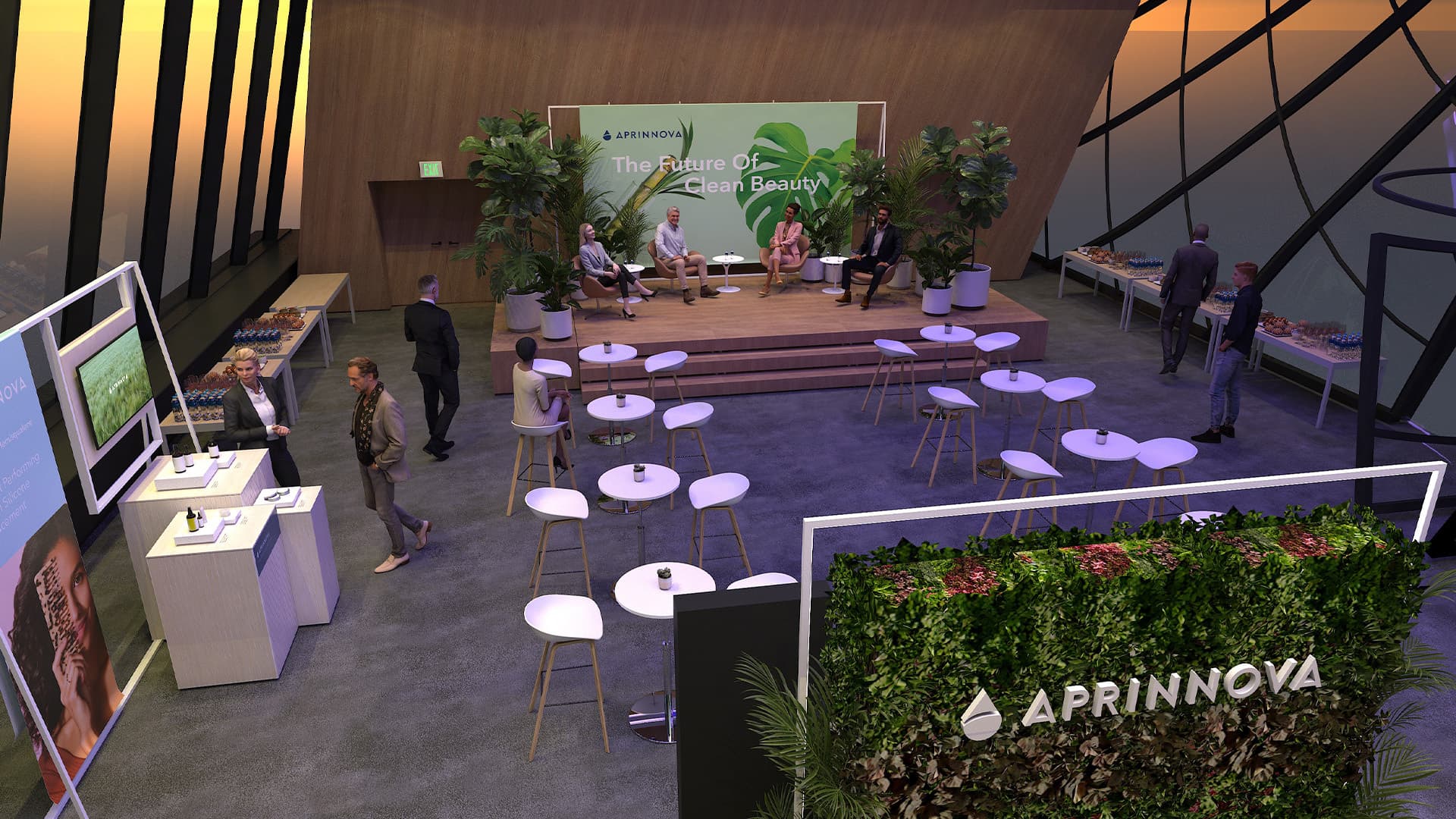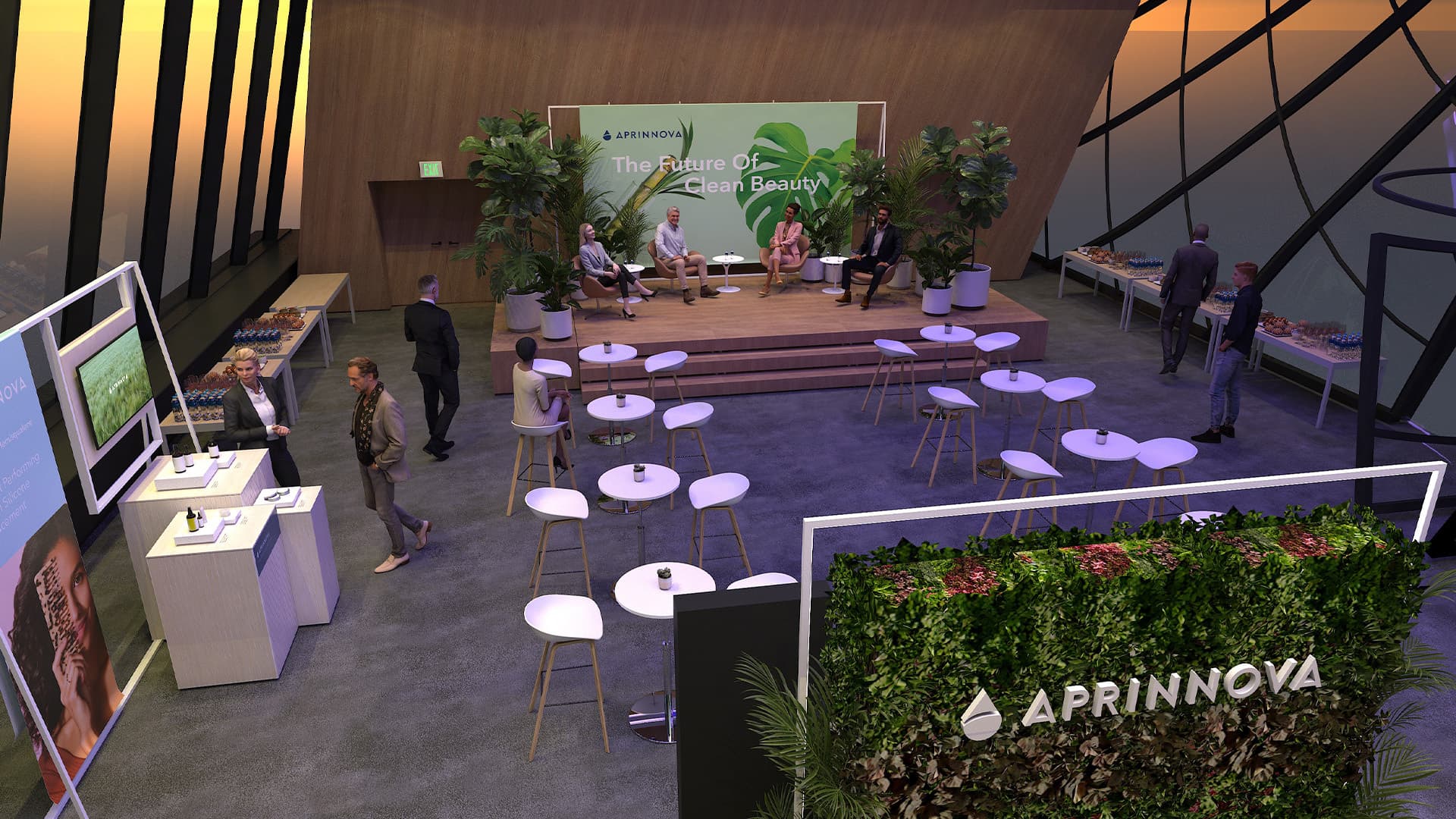 Rendered concept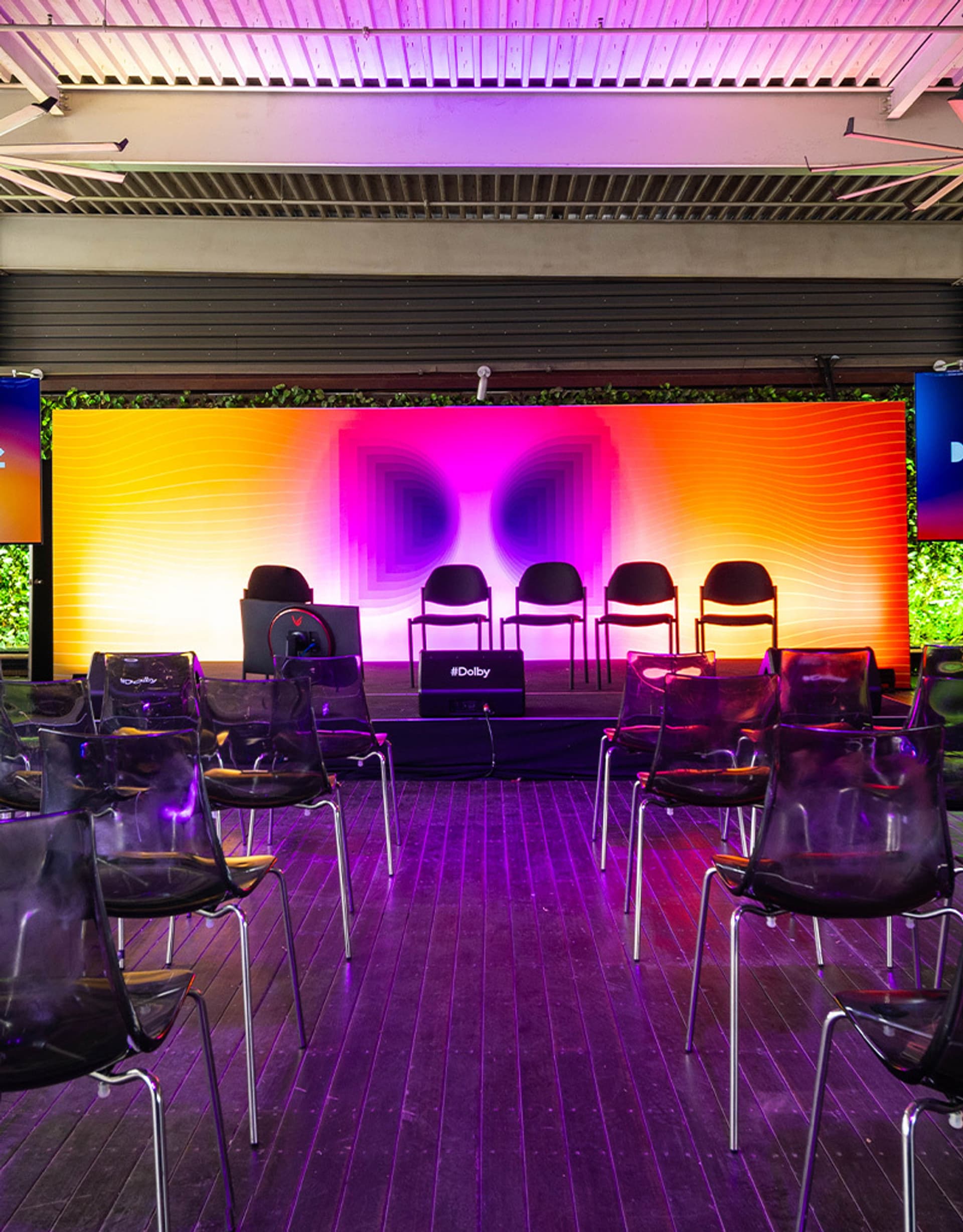 Final execution
An Evening of Sustainable Beauty
To bring the experience to life, our U.S. creative team collaborated with Aprinnova stateside, while our Paris team conducted site surveys and worked with European partners on logistics, installation, and food and beverage. Throughout the process, our goal was to communicate and carry out Aprinnova's vision and set the stage for a seamless event experience.
The amazing venue, Gustave Salon, located inside the Eiffel Tower offered, unobstructed views of Paris and the city's most iconic sites.To ensure the venue exuded Aprinnova's brand essence, we created a design aesthetic that brought to life the beauty of nature with live foliage and warm colors, tones and lighting.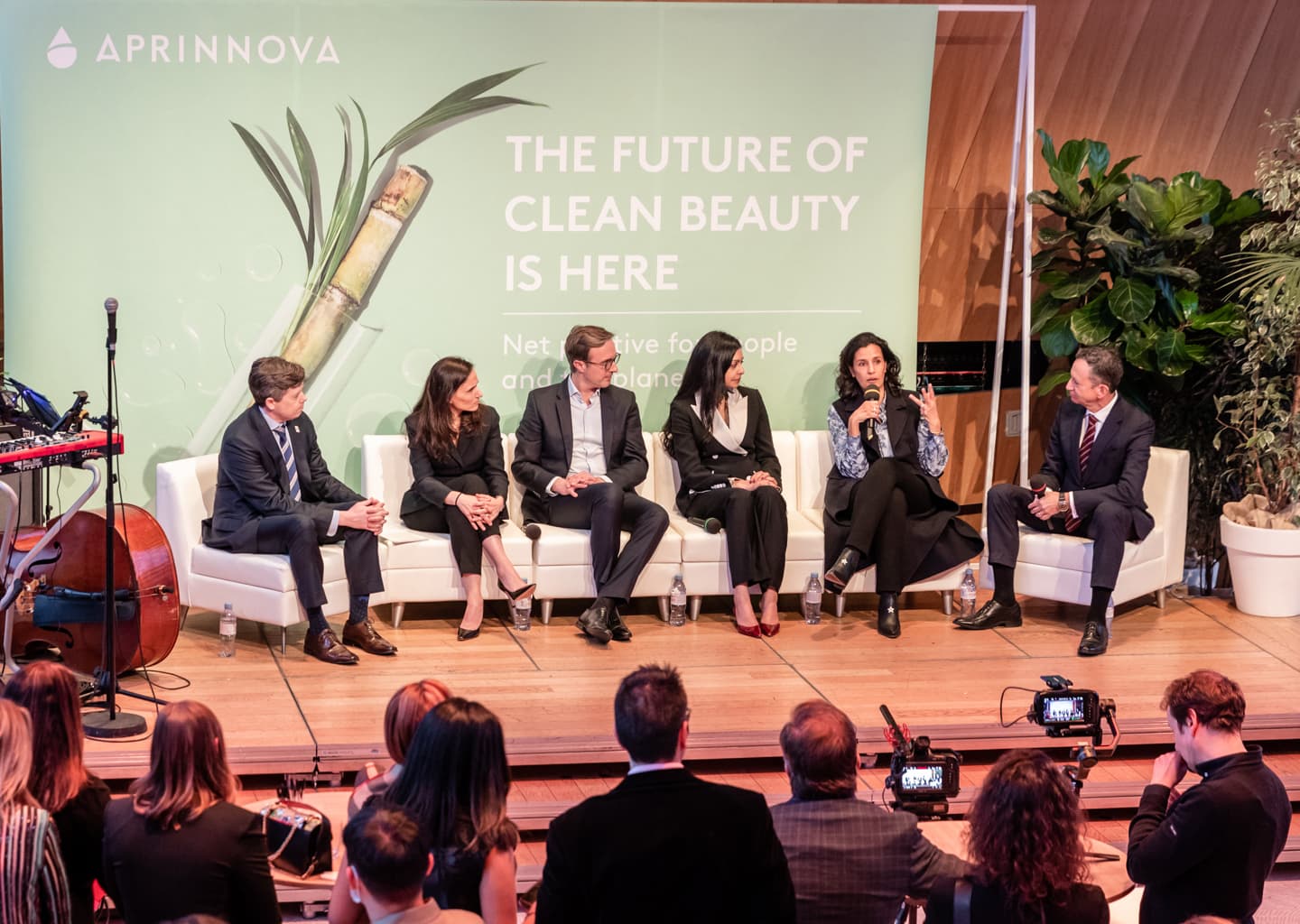 Engaging the Community
To successfully hero sugar cane, the client's highlight ingredient for their products, we stayed true to the raw, green, earthy theme throughout all areas of the event, using materials such as lightweight wood, paper, other sustainable mediums. We utilized Aprinnova "stations" throughout to communicate key brand and product information such as a story wall station using wood accents and graphics printed on paper, various product stations, an interactive Augmented Reality Forest, a living plant wall, cocktail station with a custom sugar cane cocktail, as well as a central stage for panel discussion and Q&A.
There were designated Brand Ambassadors throughout the guest journey. As soon as each guest enters the Eiffel Tower perimeter, an Aprinnova "usher" greeted and guided them to the venue at the first level of the tower. Branded screens on the ground floor also helped guests navigate the space while highlighting important product messaging.
With photo opportunity areas, product displays, and stunning scenery, the vibrant space allowed for networking, fun, and most importantly an opportunity for Aprinnova to shine a light on its products, people, and vision for a sustainable future.
Let's create exceptional together.
Exceptional work is more than just the banner we wave–it's our promise.
get in touch