MongoDB
TRADE SHOW EXHIBITS
MongoDB AWS
MongoDB wanted to create a unique, immersive and personal experience at AWS re:Invent that would stand out on the show floor and leave attendees with a memorable, lasting impression. Knowing that the AWS re:Invent program would mark the first time since the pandemic that many attendees went to a trade show, the company's experience needed to be special.
SERVICES
Exhibit & Expo Services
Strategy & measurement
Creative strategy & design
digital interactives
Content design & production
Fabrication & logistics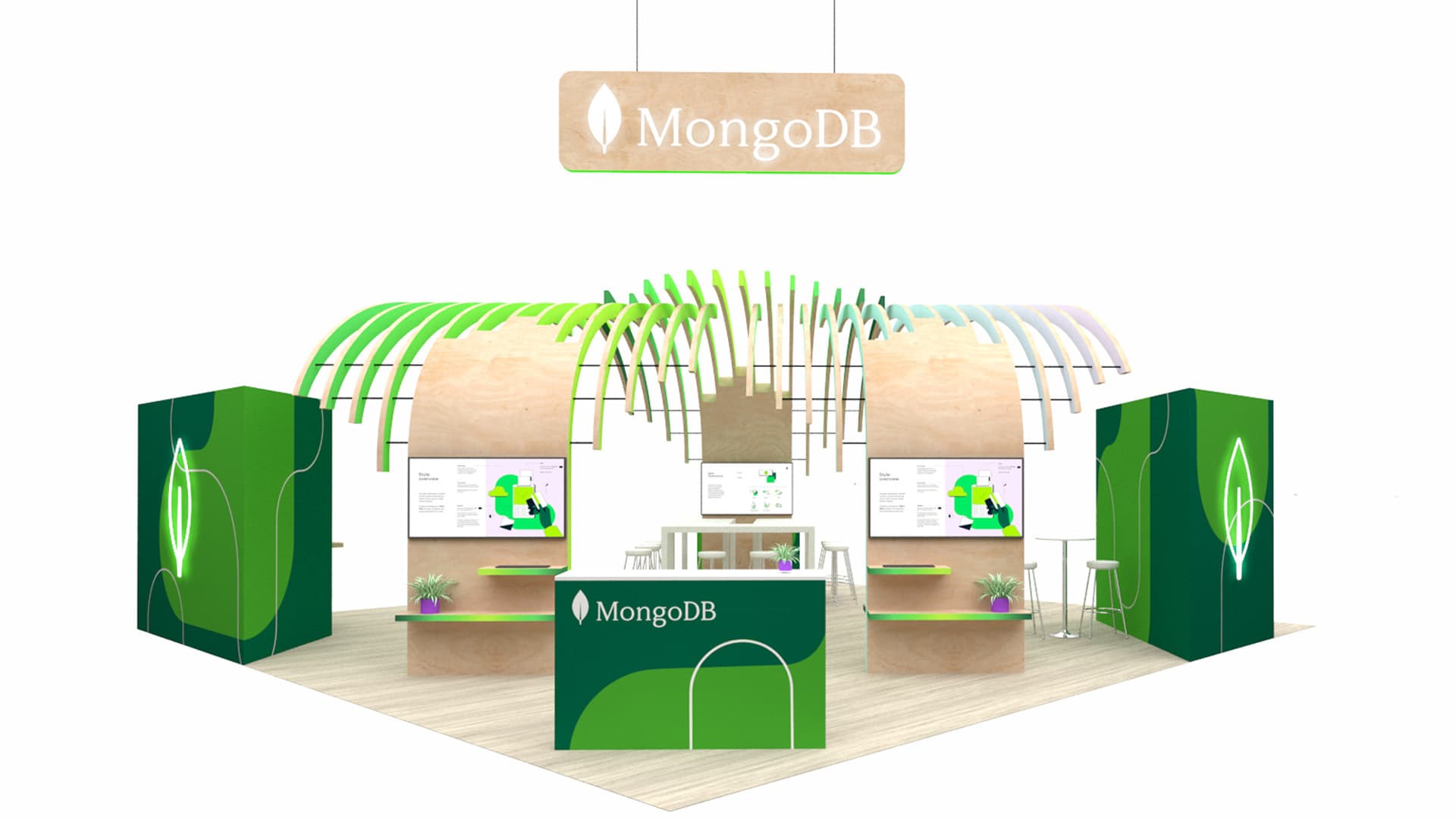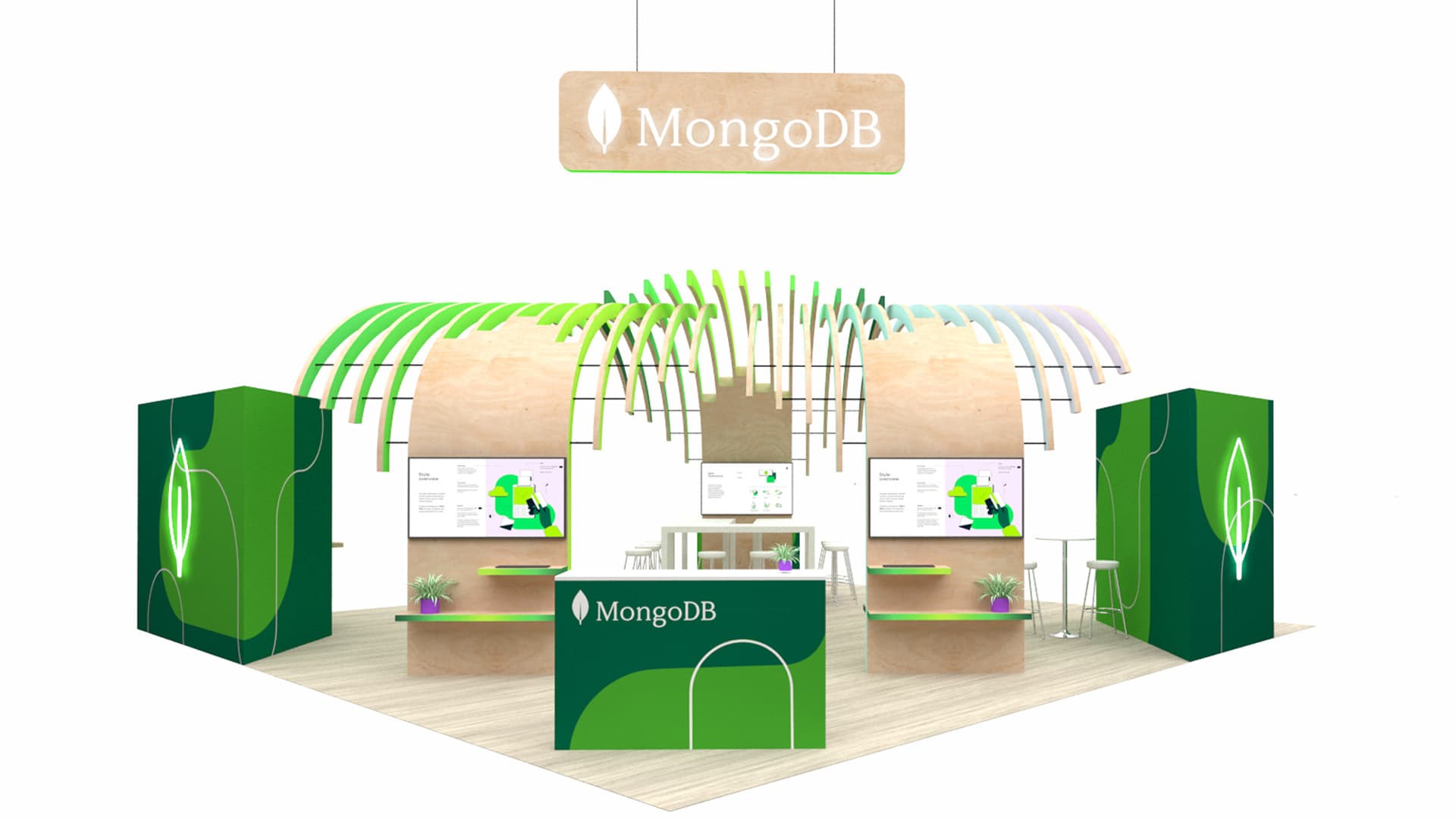 Rendered concept
Final execution
Our goal for the 900 sq. ft. space was to create an open, modern, multi-sensory environment to provide visitors with an intimate experience infused in the MongoDB brand.
The company's logo and new branding provided much of the inspiration for the space, which in addition to being sleek and contemporary, was also tranquil and serene.
Nowhere was this energy felt more than under the exhibit's beautiful overhead structure that resembled a thick canopy of trees in various shades of green.
Visual "wow moments" aside, the environment was designed to keep visitors engaged and help them learn about MongoDB's range of products. Attendees were greeted by Product Managers who inquired about their needs and led them to one of six demo areas for a deeper dive. In a fun twist, every hour the company hosted a challenge where attendees took part in a friendly competition to see who could build an application the fastest.
Let's create exceptional together.
Exceptional work is more than just the banner we wave–it's our promise.
get in touch
See other projects like this