T-Mobile
ENVIRONMENTS
T-Mobile 5G&me
A Firsthand Look at the Power of 5G
The T-Mobile 5G&me Experience Center is a 4,000 sq. ft. immersive showcase of 5G applications within the company's Bellevue, Washington headquarters. The state-of-the-art environment's interactive touchpoints and applications take visitors on a highly produced, high-tech, personalized journey to discover firsthand the power of 5G wireless technology through the lens of industries like Transportation, Retail, Manufacturing, Healthcare, and more.
SERVICES
Brand Environment Services
Strategy & measurement
Creative strategy & design
digital interactives
Content design & production
Fabrication & logistics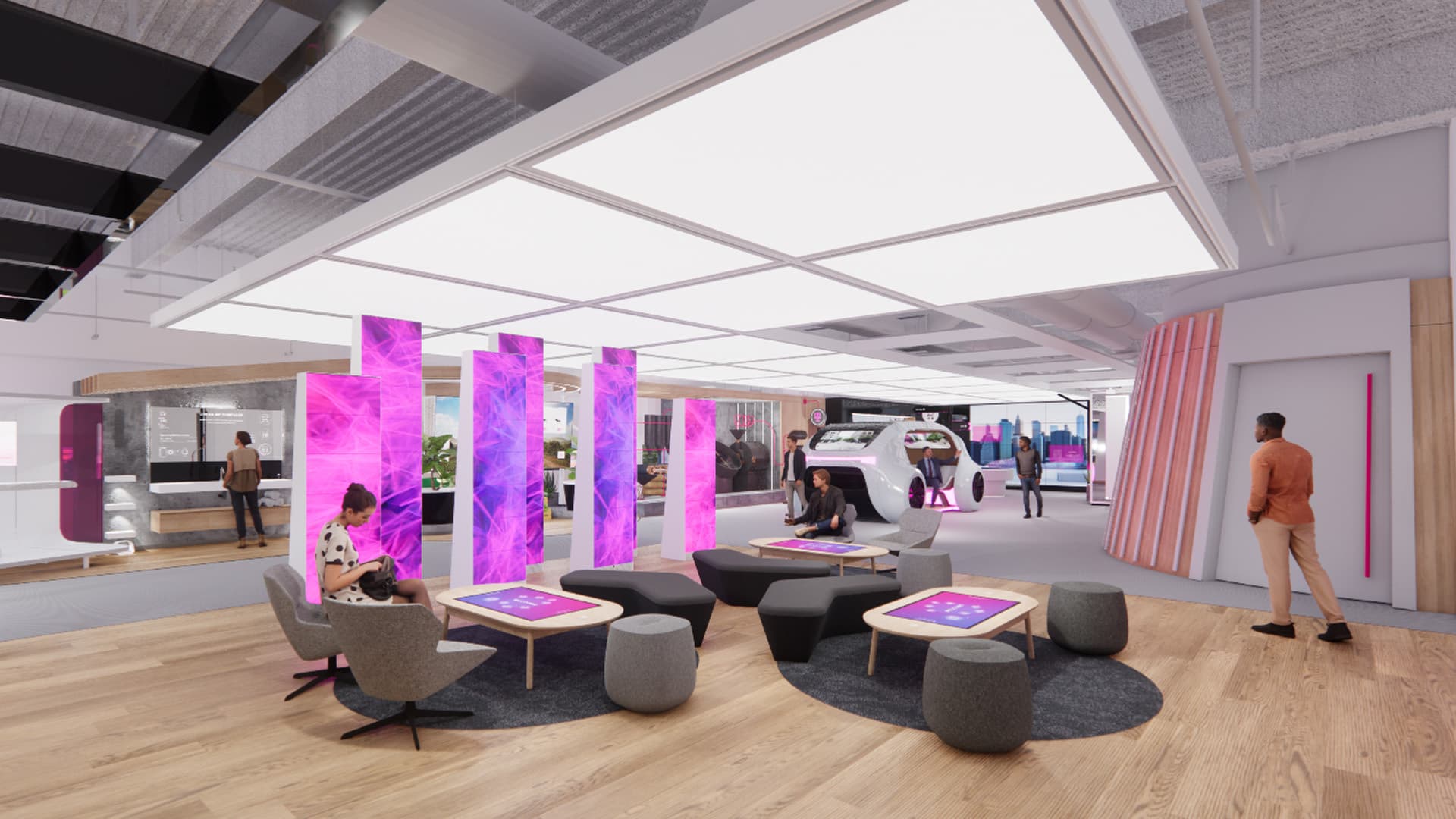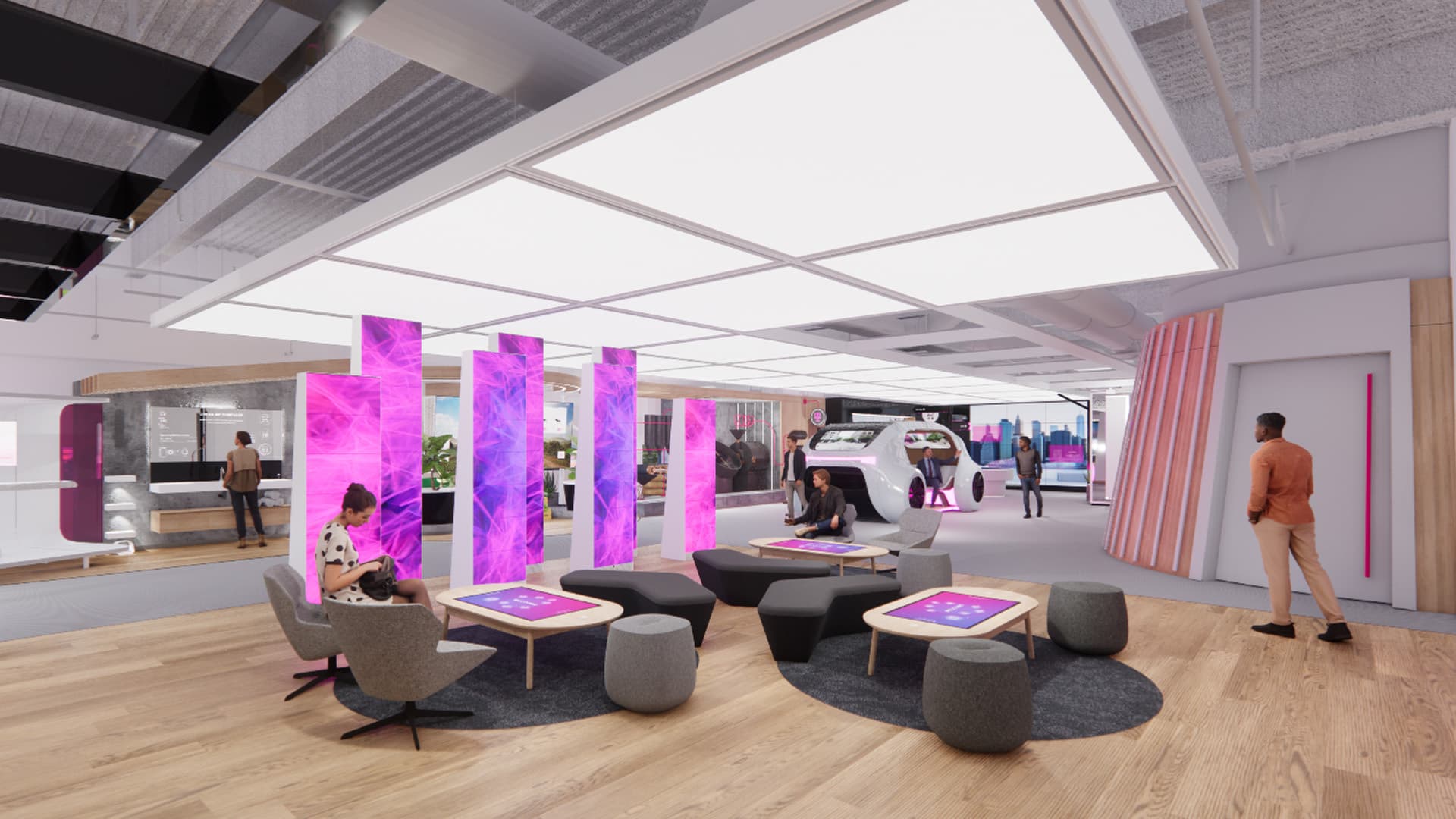 Rendered concept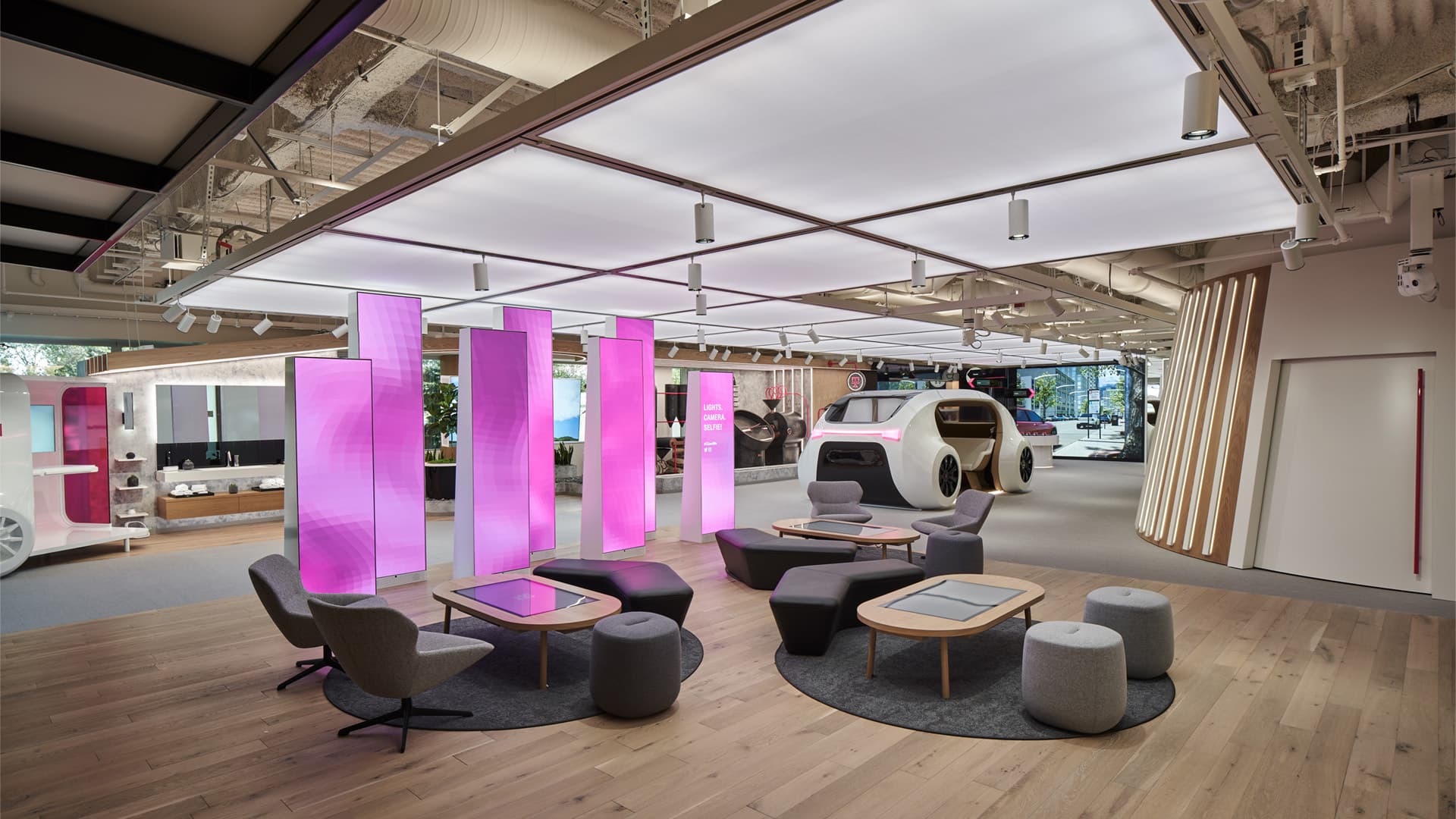 Final execution
When entering the space, visitors are transported into a multi-sensory world that showcases the ways 5G can transform daily life.
360° Immersive Dome
Mirrored Network Wall
An immersive sound and audio experience conveying how 5G can change our everyday lives.
Mirrored Network Wall
A magenta-lit, mirrored wall display illustrating the breakthrough technology used to increase 5G coverage across the United States.
Autonomous Transportation
Educational Innovation
Visitors experienced custom transportation scenarios through a touch screen console, stellar sound, dynamic lighting, and translucent OLED screens.
Educational Innovation
Several educational stations throughout the space provided an opportunity to experience the innovation of 5G in different scenarios, with custom avatars, vibrant LED screen arrays, smart mirrors, an interactive product display, and even a sensor-driven jellyfish tank– all making for an unforgettable visitor journey.
Let's create exceptional together.
Exceptional work is more than just the banner we wave–it's our promise.
get in touch