Zinus
RETAIL
Zinus Amazon Pop-In
An Engaging In-Store Experience
Zinus, an eCommerce mattress and furniture company, engaged Sparks to develop an experience that would give consumers a unique opportunity to test out its products in an actual store setting. As a nod to Zinus' partnership with Amazon, we designed a pop-in experience at 23 Amazon 4-Star and Book store locations across 15 states. Upon entering, we enticed consumers to take a few minutes to lay down and let the great feel of the on-display Zinus mattresses do the rest.
SERVICES
Retail Fixtures & Services
Creative Strategy & Design
Content Design & Production
Digital Interactives
Fabrication & Logistics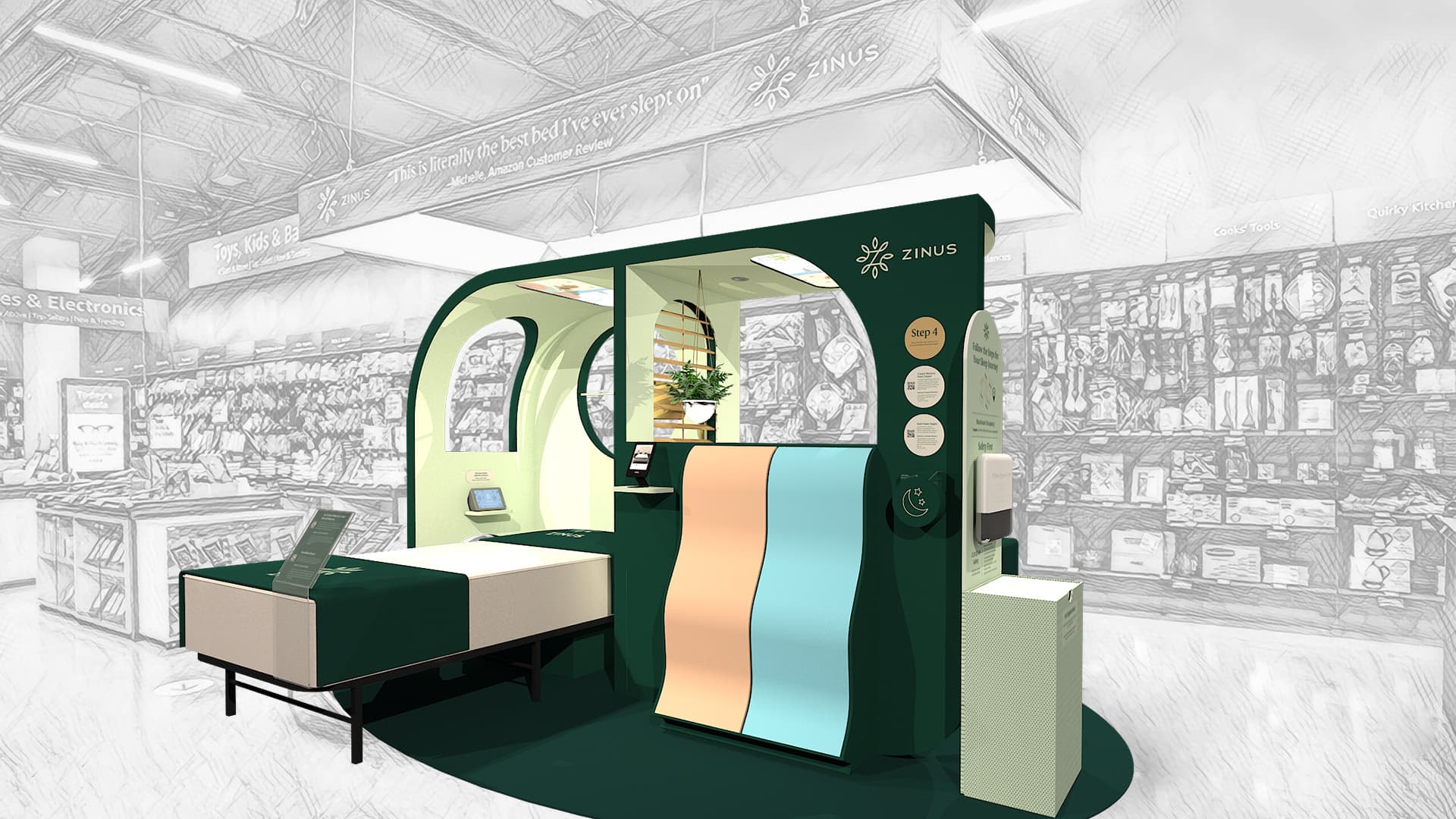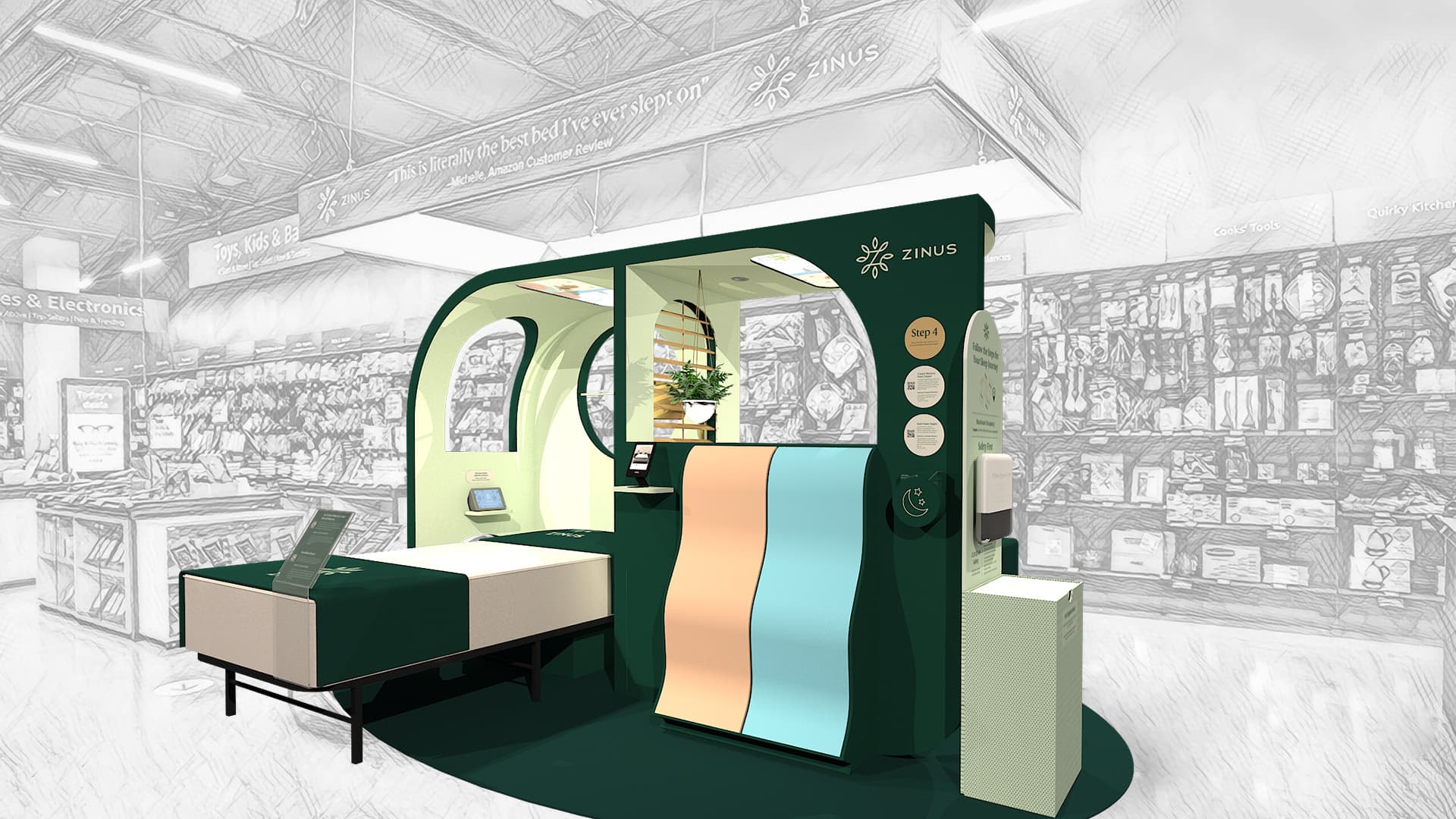 Rendered concept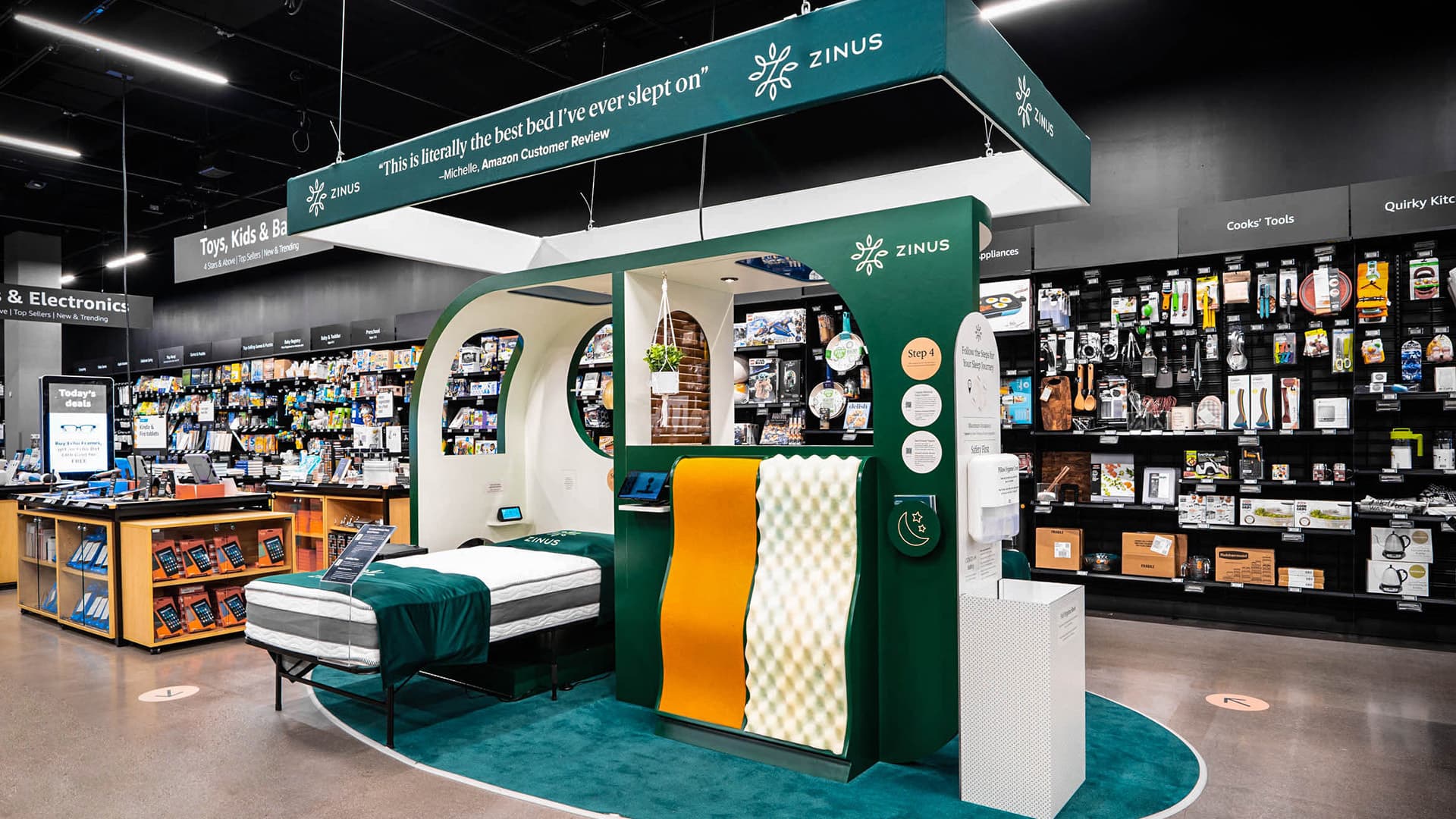 Final execution
The Consumer Journey
While gazing up, a screen whisked shoppers away into a space (one of 3 fantasy locations), taking them on a journey to discover the features and benefits of the Zinus mattress they were lying on. A sensor triggered the animated experience on an overhead monitor, while a camera embedded into the ceiling of the structure captured the user and created a Zinus-branded, shareable asset.
But it didn't stop there. The journey also included a photo opportunity where a Sparks-built microsite allowed users to download their image for sharing. We also created a series of made-for-social assets, including stills, GIFs, and shortened videos to highlight each journey. This educational activation encouraged consumers to shop, share and socialize their experience with the ability to order their matched Zinus mattress right on the spot.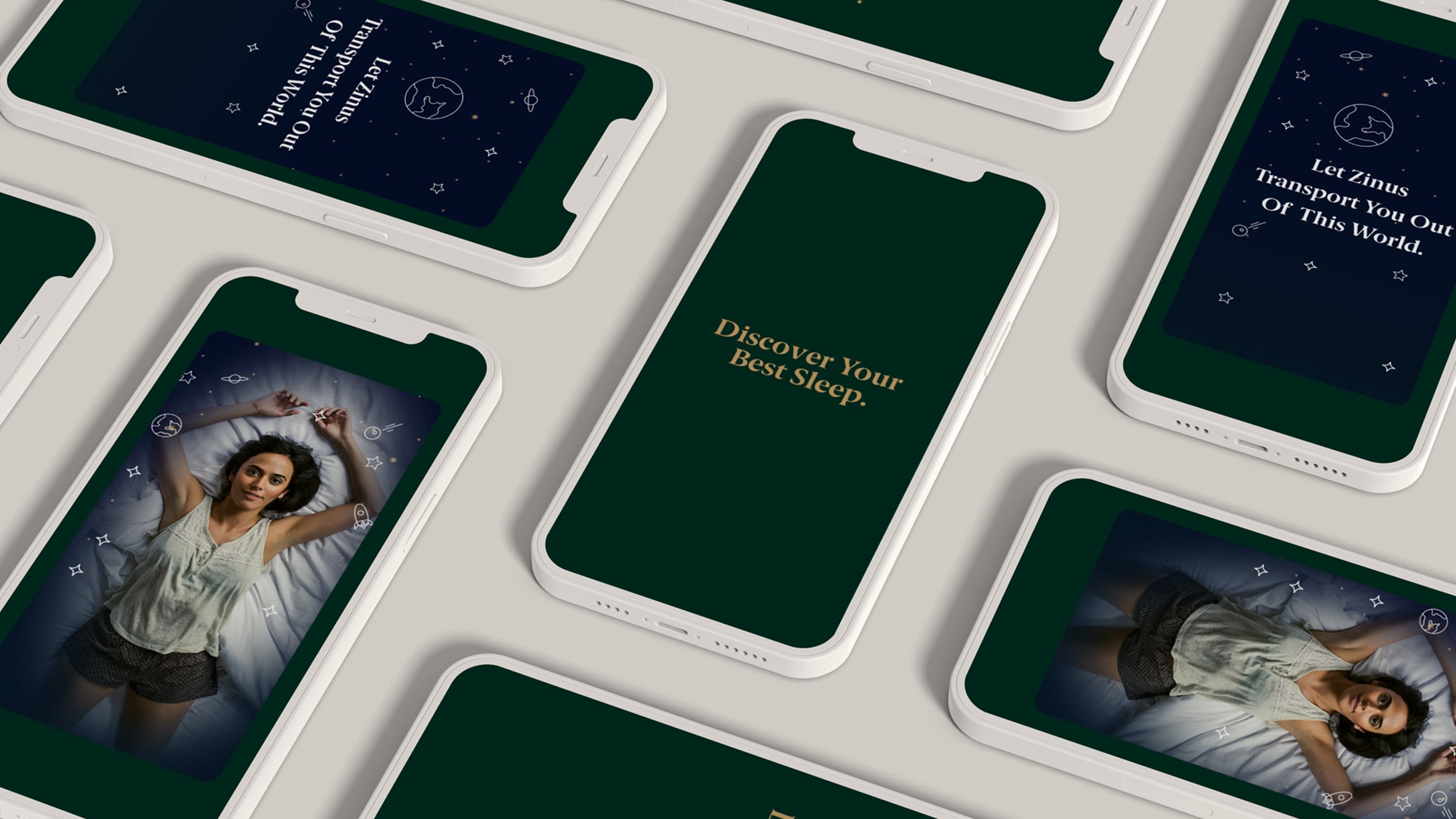 Designing the In-store Experience
The Zinus brand was the core design inspiration, with wonder and playfulness contrasted by smart sophistication. Fun brand shapes and unexpected curves were incorporated on every interaction and detail.
A smart and dreamy color palette of earthy greens, warm toned accents and curated props (available for purchase from Amazon) made this an unmistakably Zinus experience. Our north star was a childlike sense of wonder and exploration that guided us to incorporate new discoveries around each corner (like the Mattress Topper lean-on wall or Pet stair doggy door).
To optimize the small space, we utilized a double-sided diagonal design, adding openings and windows to make it open, airy, and help with loss prevention. Because the pop-in activation would be living in Amazon stores for up to 4 months, we chose durable materials and finishes.
To highlight Amazon technology, we used various Amazon products throughout the structure. On both bedside tables, Amazon Echo Shows displayed custom Zinus wallpapers and had a series of sleep-inspired Alexa prompts. At the front of the pop-in, an Amazon Fire tablet displayed all the Zinus products used in the space and pulled real-time pricing from the Amazon marketplace.
Let's create exceptional together.
Exceptional work is more than just the banner we wave–it's our promise.
get in touch