Salesforce, ADL and AUSD Receive Stevie® Awards Honors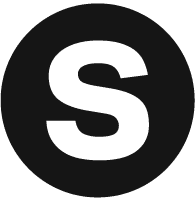 Sparks Marketing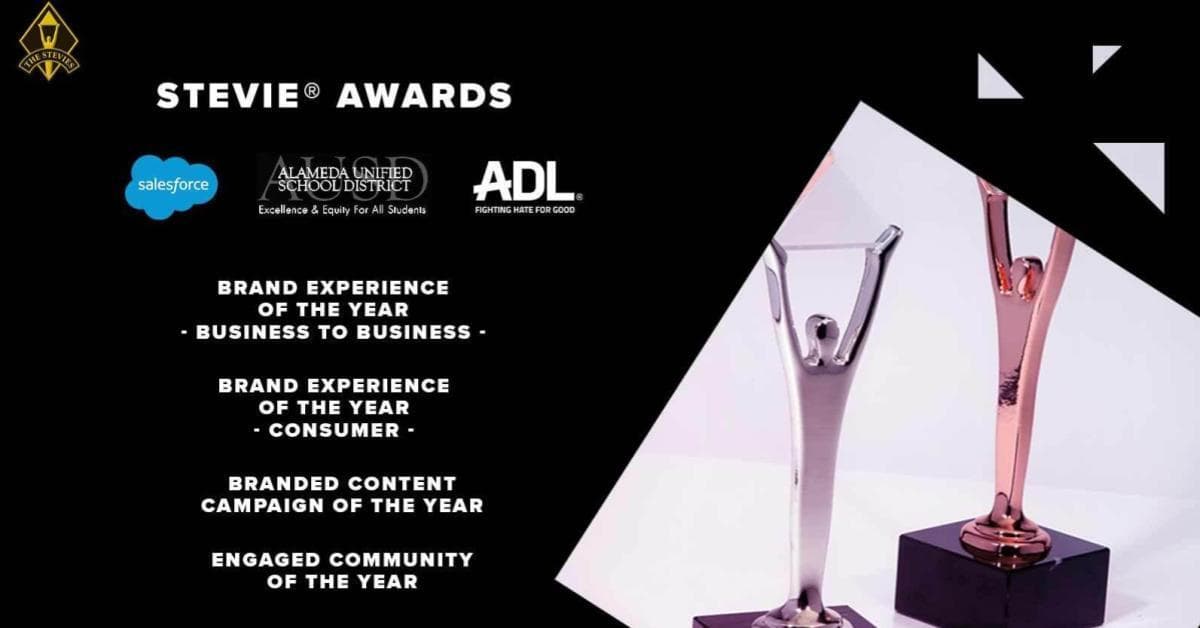 The winners of this year's Stevie® Awards have been announced as part of the 2021 American Business Awards®, with work by Salesforce, ADL, and the Alameda Unified School District all receiving recognition.

The Salesforce NRF 2020 exhibit took home the Bronze Stevie® Award in the "Brand Experience of the Year - Business-to-Business" category, while the Alameda Unified School District's 2020 Virtual Graduation received a Silver Stevie® in the "Brand Experience of the Year - Consumer" category, and the virtual ADL In Concert Against Hate was recognized with the Silver Stevie Award in the "Brand Experience of the Year - Consumer," "Branded Content Campaign of the Year," and "Engaged Community of the Year" categories.

With more than 250 professionals around the world reviewing nominations over the course of three months, The American Business Awards and The Stevies continue to be the one of the most premier business award programs, honoring the exceptional contributions and accomplishments of organizations across the country.


---

A closer look at Salesforce NRF 2020
At NRF, Salesforce held court on the show floor with a beautiful 2,500 sq. ft. double-deck exhibit that gave attendees an immersive view into all of the ways the brand connects retailers with shoppers. Standout features included the Customer Success showcases, which allowed for interactive learning and conservation, as did a large theater and Customer 360 1:1 unit.
A glimpse into the virtual ADL In Concert Against Hate
In the wake of the global pandemic, ADL In Concert Against Hate, traditionally held at the Kennedy Center in Washington DC, was transformed into a custom virtual show experience. Through a mix of inspirational stories, memorable moments, stirring musical performances, and celebrity appearances, ADL sought to amplify its mission by honoring and celebrating ordinary people who have performed extraordinary acts of courage and compassion when confronted with hate and bigotry.
More about the AUSD Virtual Graduation
When the COVID0-19 shelter-in-place order shut down in-person education, the school district in the Alameda, CA, area began brainstorming different ways to safely hold senior graduation festivities for the students and their families. This led to our working with AUSD to produce a virtual graduation ceremony for all four high schools in the district that honored each school's unique character.

With the historic art deco movie theater in the heart of downtown Alameda as the filming location, each graduate had professional photos taken and had a few moments on camera to give a personal message. The virtual graduation ceremonies were broadcast on separate days over the local cable channel enabling families to celebrate and share the link with relatives and friends from afar.


---

The 2021 Stevie Award winners will be honored during a virtual ceremony to be held on Wednesday, June 30th at 2PM EST. View the full list of winners here.