Sparks Makes Event Marketer's 2022 List of Great Places to Work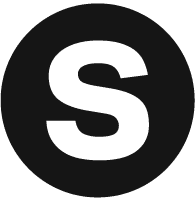 Sparks Marketing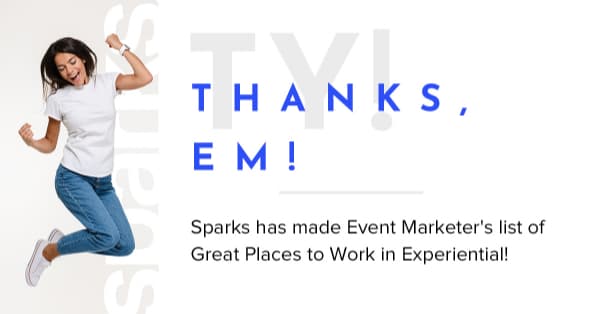 Sparks has secured a spot on Event Marketer's 2022 roundup of "Great Places to Work in Experiential." As the industry publication notes, what sets this year's recognized organizations apart is their ability to foster work environments and cultures that not only attract employees, but retain them—especially when the country is grappling with the effects of the COVID-19 pandemic and the "Great Resignation."
At a time of such major change and upheaval, meeting and nurturing your employees' needs is more important than ever.
"There's never been a more critical time to have the right team in place, and savvy companies are moving swiftly as top employees eye their next moves," says Event Marketer in their official announcement on the best experiential marketing agencies to work for this year.
Billed as "the only guide to the leading companies to work for in a post-COVID marketplace," the recognition program's roundup includes several details about each of the honorees, from their company culture and thought leadership to insights on the type of work they produce.
Within the Sparks profile, readers get a well-rounded glimpse into the company, including more about what the organization does, what sets it apart from others, examples of the vast range of employee benefits and perspectives from various Sparkies themselves.
"It's who we bring together that truly sets us apart," details Sparks in its Event Marketer "Great Places to Work in Experiential" official profile. "We empower all Sparkies–regardless of title–to step up and contribute to the greater good. This fuels an environment of accountability, creativity, and innovation, and encourages people at every level to inspire others and influence outcomes."
For more information on all of the "Great Places to Work in Experiential" honorees and the program itself, click here. Read the full Sparks profile here.

+++

Make sure to follow Sparks on LinkedIn, Twitter, Facebook and Instagram for the latest updates.