Adare Pharmaceuticals : Delights Attendees in Frankfurt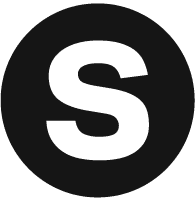 Sparks Marketing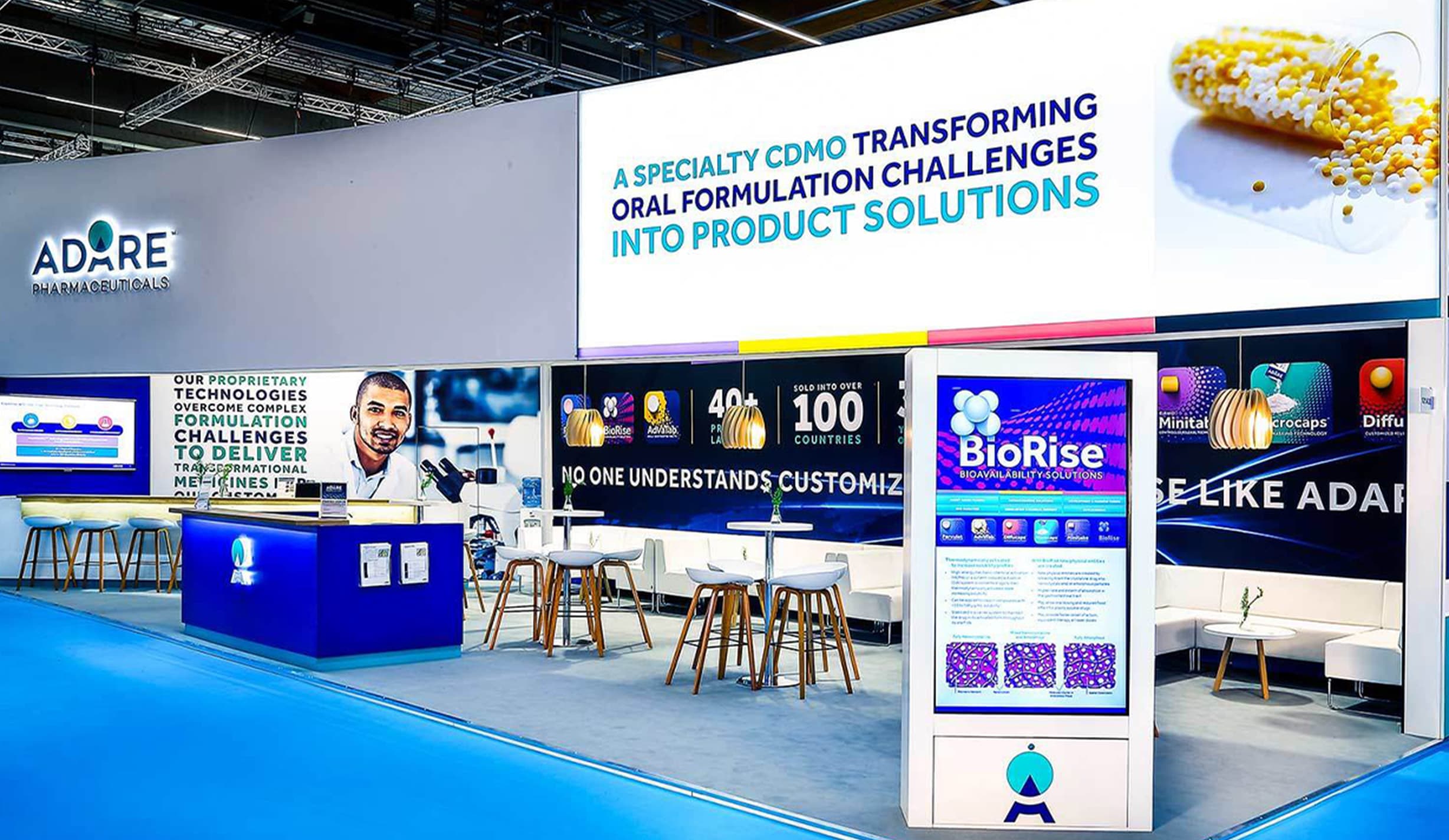 The Background
Adare Pharmaceuticals delivers a captivating, 100% custom experience at the CPhI Worldwide Conference in Frankfurt, Germany that showcases its 30+ year legacy as a leading global specialty CDMO.
The Design and Attendee Experience
The design of the 1,700 sq. ft. Adare Pharmaceuticals CPhI custom exhibit is a marvel in and of itself. A sweeping, 100' curved header ties two unique areas (which span a common aisle) together seamlessly. With a design that captures the whole field of vision, it serves to "embrace" attendees and make them feel as though they're in one unified space.

The exhibit's smart architecture accommodates and even exceeds attendee meeting goals. Its two separate spaces both come with their own check-in desks, and are uniquely designed to hold private and semi-private meetings. One side features a host of private conference rooms, while the other features two tiers that provide the perfect spots for those less formal, pop-up meetings.

To overcome the challenge of the two meeting spaces, there is a smaller reception desk near the enclosed rooms to check people in - and point guests in the right direction to get the resources or help they need.

A hospitality bar with comfortable stools gives attendees an inviting space to congregate and wait for their next meeting to begin. And for those who need a little caffeine pick-me-up, there's a full-service coffee bar staffed with two attendants. A small bar also serves to accommodate attendees.
Exhibit lighting and warm, bright tones feature throughout the Adare Pharmaceuticals CPhI experience, with large detailed brand graphics illustrating product benefits. The show also provides the company with the perfect launch pad to showcase its new branding and logo.
The Results
The Adare Pharmaceuticals CPhI exhibit successfully educates attendees on all of the ways the company provides product development through commercial manufacturing expertise focused on oral dosage forms for the Pharmaceutical, Animal Health and OTC markets. Attendees walk away with a renewed sense of how the brand continues to evolve and deliver innovative solutions in a challenging healthcare environment.

CPhI, a pharmaceutical event with more than 30 years of history, brings together movers and shakers in pharma. It unites niche, top buyers and sellers under one roof in nine event locations around the world. CPhI Frankfurt boasts over 45,000 attendees.


1700 sq. ft. custom design and build
Unifies 2 unique spaces spanning a common aisle
Branding and product messaging communicated through large graphics, bright colors, and bold patterns
100' curved, sweeping header
Intimate meeting zones, hospitality bar with "flair" bartender, coffee bar