AGS takes Exhibit Design to Another Level at G2E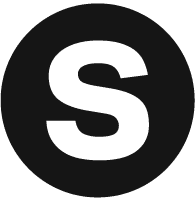 Sparks Marketing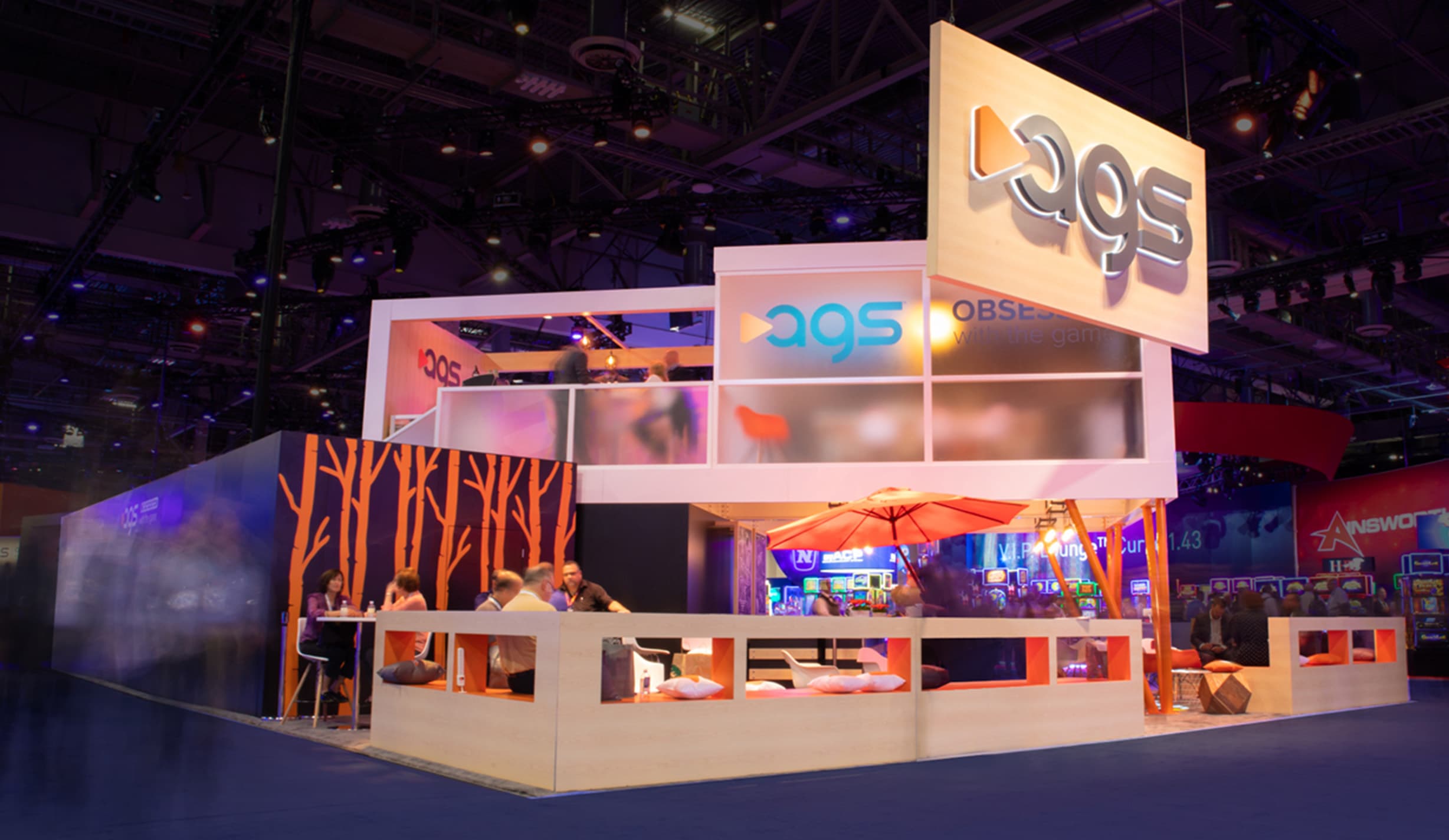 The objective:
For global gaming company AGS, the goal of exhibiting at Global Gaming Expo (G2E) is to highlight its expansive portfolio that includes 30 brand new game titles, 15 table games, and more innovative products.
A matured AGS is proud to return to G2E with an established identity and culture, with a space that's reflective of its brand identity. As AGS continues to expand its vision, passersby on the show floor cannot help but to be drawn into its exhibit.


The design and experience:

The AGS exhibit is modern and colorful with hints of Scandinavian design. A natural material palette of light woods and touches of greenery blend seamlessly in conjunction with playful areas. Taking center stage is a large, custom double deck complete with unique, bright orange supports and an automotive paint finish on the exposed beams underneath.

As visitors walk through the space, they're presented with product stories from table tops to slot machines to mobile devices, as AGS continues to expand themselves as a public company at G2E. All table games for G2E are custom cladded in the wood material that is also on the surrounding walls of the exhibit structures and deck. They are custom built for the show complete with custom chairs. This design feature gives the areas an additional feel of opulence and a secondary job of carving out the table game journey v.s. the slot machine path.

A full-service hospitality bar, centralized to the exhibit, is welcoming to guests while maintaining a feeling of exclusivity. Strategically placed in the center under the deck in order to host guests and clients of AGS, the hospitality bar is also an ideal spot to hold impromptu sales meetings in a social setting. The bar's design projects a feeling of warmth with light woods, warm exposed bulb lighting, and an array of carefully chosen bar options.

Two private, climate-controlled executive meeting rooms give attendees a place to convene. What's more, a special "secret room" houses even more of the brand's latest technology. The "secret room" is an area for games and tables only available to view by specific AGS customers. The room gives off a speakeasy feel with a top shelf bar to match. Specialized dealers host the room which is placed under the double deck behind a masked black door that VIP customers are invited to enter.

A dynamic, interactive scrabble wall activation positioned at the interactive mobile gaming bar is an eye-catching feature and one of several out-of-the-ordinary elements of the space. It really demonstrates the values of the company and the AGS element of fun. Their mantra has always been to be perceived as a company that is "a pleasure to do business with," so this encapsulates it perfectly.


Highlights of the exhibit:
Within its exhibit space at G2E, AGS highlights 70 games and more than 30 new games titles, 15 table games and products.
Starwall Experience
As a highlight, AGS' Starwall™ makes its debut. Plus, an LED video display for its premium Orion℠ Portrait games, adds floor-wide attraction and delivers a more immersive game-play experience. Composed of brilliant LED lights that create a seamless video wall, the Starwall™ envelops the player in the game and attracts players passing by with cinematic, game-themed motion graphics that intensify the player experience.
AGS also debuts two highly anticipated new slot cabinets that add depth to its Orion family – the Orion Rise tower platform and the Orion 49C featuring a curved portrait display.

Takeaways
The Global Gaming Expo (G2E) is one of the largest annual gatherings of commercial, global, and tribal professionals in North America, showcasing the hottest innovations and technology in gaming for an audience of approximately 27,000 people in 2020 alone.

Overall the look and feel of the design is inviting, modern, and innovative, and captures AGS' position as a leading player in the gaming industry while driving home its brand identity and mission.

6680 sq. ft.; 27,000 attendees
Custom, double deck design and build
Modern look with light wood and pops of orange accents
Interactive scrabble wall activation, table and mobile games
Dramatic lighting trusses and flooring to highlight gaming stations
Private, climate-controlled meeting rooms with frosted glass enclosure