Workhuman Live Receives Accolades from BizBash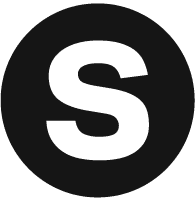 Sparks Marketing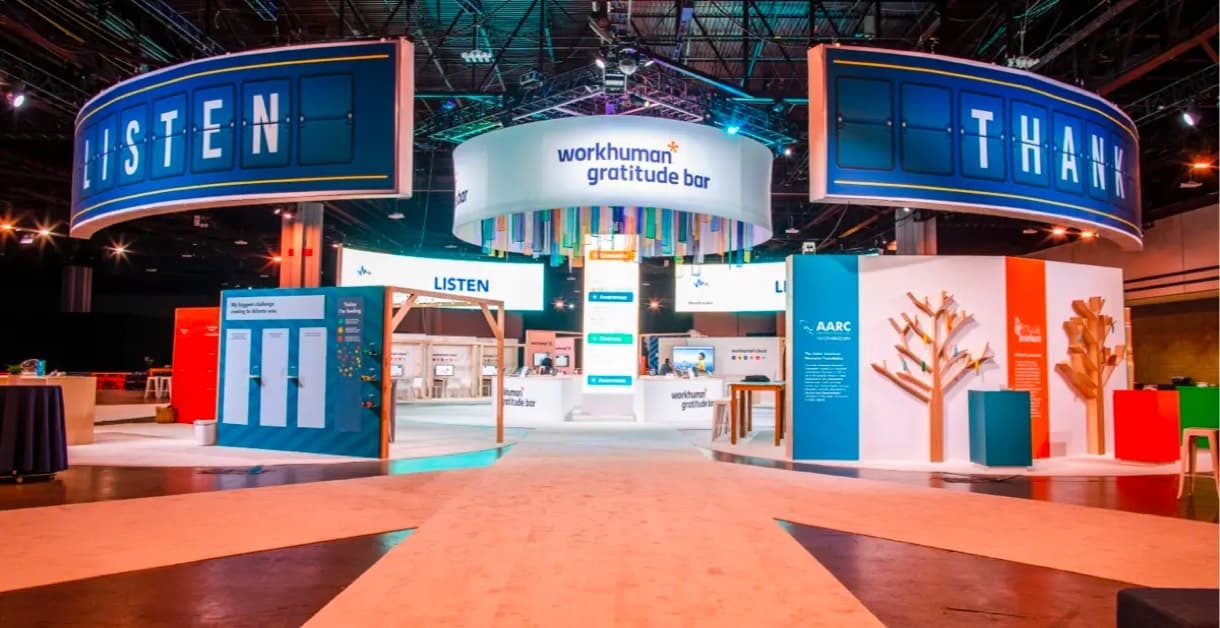 Workhuman Live, a conference that Sparks produced May 16-19 in Atlanta, GA was recognized recently by BizBash, earning a coveted spot on their 10 Most Innovative Meetings list for 2022. Workhuman's highly anticipated event—the company's first live conference since 2019—was held at the Georgia World Congress Center and drew 1,500 attendees.
Sparks abracadabra'd the 72,000 sq. ft. show floor of the Congress Center into a bustling community center for the event, adding a pop-up cafe, an all-digital bookstore, a podcast studio and multiple, park-like areas for human resources professionals to reconnect and network. A 21,000 sq. ft. area was designated for general sessions and included a large stage with jumbo LED screens and seating for 1,500.
The focal point of the show floor was a "gratitude bar" that featured a large, central LED column surrounded by a series of demo areas that offered hands-on product activations. The gratitude bar was a dynamic way for attendees to engage with and personally experience Workhuman's social recognition products.
"Building on this success," Albro notes, "Workhuman has developed a "Gratitude Bar on The Go" activation that can be integrated into third-party events and conferences— allowing more people to experience the transformative effect of recognition and gratitude."
Workhuman also demonstrated their commitment to sustainability at the event by partnering with Fill it Forward for a feel-good water bottle initiative. Reusable water bottles were available with a QR-code sticker that connected to the Fill it Forward™ app. Every time attendees refilled their water bottles, the scan resulted in a donation that helped to provide water for communities in Africa.
Workhuman chooses a different location every time they host their annual event, in order to increase brand awareness in multiple regions of the country. They also weave cultural elements of the host city into each conference so that attendees can fully experience the spirit of the destination.
In addition to presenting more than 65 speakers and 50 sessions, the Atlanta conference treated attendees to a special performance by a local glee club as well as a drumline marching band, the latter of whom entered the facility from the rear and marched up the aisles in brightly colored uniforms. Also, a local artist outlined a custom mural on-site and attendees were invited to participate in its creation throughout the 3 ½ day event. Dr. Bernice A. King, CEO of The King Center, was a distinguished panelist during the main event, and an executive forum was held nearby at the National Center for Civil and Human Rights.
The Sparks team, including Andrew Changelian, VP strategic accounts; Tina Honer, executive producer; Erin Wedemeyer, senior account manager and Geoff Albro, VP creative, worked closely with Jill Kazanjian, Workhuman's senior director of global events to pull off this mega, multifaceted event. Kazanjian recently spoke at BizBash's 2022 Most Innovative Meetings Summit, on "The Community-Building Powers of Interactive Touchpoints at Events."