Trends are Shifting the Casino Gaming Experience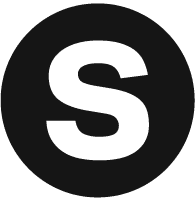 Sparks Marketing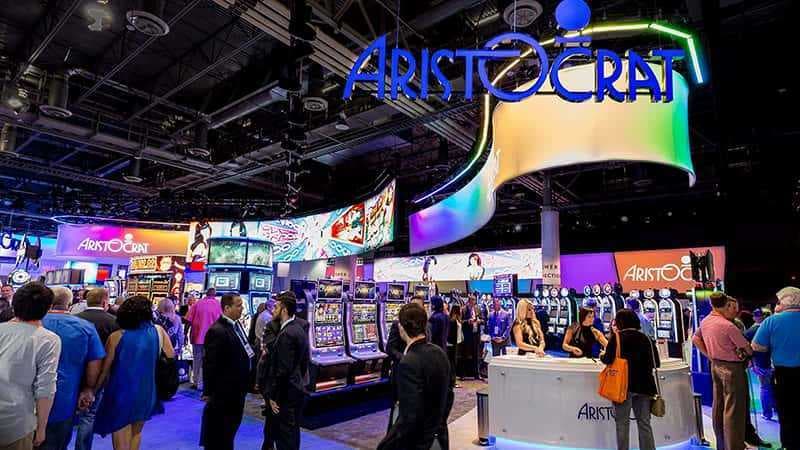 The casino gaming industry is growing faster than ever. As sports betting dominates the conversation (think the 2018 Global Gaming Expo), many industry insiders are saying there's never been a more exciting time to be a member of the casino gaming community. What kind of impact is sports betting having on casino gaming trade show experiences? A MAJOR one. Read on to learn more about this hot topic. Plus, learn how incorporating LED lighting, virtual reality, and live experiences into your exhibit makes a huge difference.
Sports betting is changing the Game
Sports betting (currently fully legal in eight states – Nevada, Delaware, New Jersey, Mississippi, West Virginia, New Mexico, Pennsylvania, and Rhode Island) is generating huge buzz in the casino gaming industry, with no end in sight. Trade shows like G2E are taking full advantage, adding sports betting to their show floor and more with huge payoffs.
In a recent Las Vegas Review article on the 2018 G2E conference, Roy Student, president of Las Vegas-based gaming and hospitality consultant company Applied Management Strategies, says, "[G2E is] showcasing the new slots, new games, new technology from [casino management systems]."
In that same article, Korbi Garrison, G2E event director, says of sports betting, "There's a real electricity in the air around the sports betting topic. Each state is deciding whether or not sports betting is right for them. At G2E, we're offering them a platform to educate themselves, network with other stakeholders and learn so they can make informed decisions."
Bloomberg breaks down highlights from the trade show, including slot-machine manufacturer International Game Technology Plc's exhibit featuring a one-of-a-kind "betting terminal that lets players watch games on multiple personal screens and bet without getting out of their seats."
Also trending in casino gaming at G2E in 2018? Sports betting kiosks. "IGT was showing off their PlayShot kiosks for sports bettors at G2E. These kiosks will be placed in IGT partner casinos in those same states by the end of the year. IGT has multiple versions of PlayShot, so different casinos might offer different products," notes a Play USA recap on the top trends and tech to come out of the mammoth trade show.
"There are so many unanswered questions, but these are exciting times for the U.S. gaming industry and the global sports-betting sector as a whole," says James Kilsby, managing director of the Americas office for the consulting firm GamblingCompliance.
Getting in on the sports betting action is going to be a crucial way to stay in the casino gaming conversation and as more states consider making it legal, it's not going away anytime soon.
Shining some LED light
Video walls and LED lighting continue to play a major role in casino gaming trade show exhibits. Providing attendees (especially millennials) with a complete multi-sensory experience is key to making your space stand out.
For a vibrant example of a brand using lighting to create an impactful environment, look no further than Konami Gaming G2E experience. A Japanese-inspired design featuring such games as Frogger: Get Hoppin', the VIP premium game Hot Press Winnings, two multi-station games, as well as new enhanced slot machines and more, this exhibit hits all the right notes.
The WOW factor of the experience includes two large fluid canopies covered in nearly 5000 LED lights, timed and mapped to a large 10 ft. x 30 ft. LED video wall. A gaming lounge, designed to attract millennials, shows Casino owners how Konami's new games look on the casino floor complete with cool lounge seating and ambient curved lit walls. The center of the booth space features Konami's Synkros casino management systems.
A modern, innovative design optimized for casino gaming that delivers a visually stunning VIP experience? It doesn't get much more Vegas than that.
Tim McGraw Has Attendees Shouting "Truck Yeah!"
A trade show experience that still has casino gaming industry experts buzzing for its use of a live experience, virtual reality, and gaming stations is the Artistocrat G2E Tim McGraw slot-machine game reveal.
Unleashing a sea of Tim McGraw look-alikes throughout the expo builds pre-activation hype. A group of male dancers perform a choreographed routine to McGraw's hit "Truck Yeah" before the country singer himself is lowered from the top of the convention center, carrying the Tim McGraw machine to an audience of nearly 26,000 international casino gaming trade show attendees! Truly a first-of-its-kind moment in G2E history.
A virtual reality experience produced in partnership with HBO helps the brand promote its Game of Thrones product, while two performances of traditional Chinese lion and dragon dances help hype its Dragon Link game. Sprawling LED screens, myriad gaming stations and sleek, private workspaces for networking are also part of the mix.
Mixing virtual reality, live experiences, and innovative gaming stations make this a fantastic example of how to bring the wow factor to any casino gaming trade show experience!
With so many new trends, especially sports betting, making their way to the casino gaming trade show floor, there has never been a better time to incorporate one or all into your exhibit and give attendees an experience they'll never forget.