Your Roadmap to CES 2020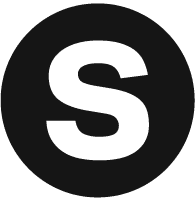 Sparks Marketing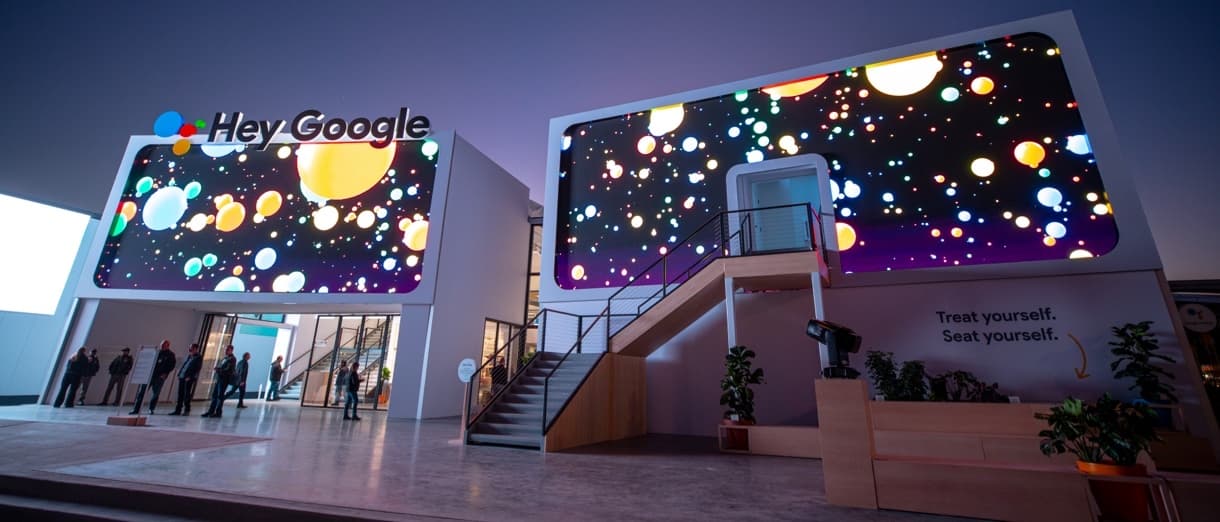 CNBC describes it as "the ad industry's most important event of the year" while Fortune calls it "the single most important annual gathering of technology-industry professionals"—we're of course talking about CES! CES (Consumer Electronics Show) is the largest annual gathering of innovators from around the world and THE place to showcase the latest groundbreaking technologies. With over 4,400 exhibiting companies, a program featuring more than 250 conference sessions, and more than 182,000 attendees from 160 countries, standing out in the crowd isn't just important, it's essential.
So, how do you do it? If you're planning to exhibit at CES 2020, we're sharing the hottest CES trends guaranteed to help you pump up the brand volume and make a splash on and off the show floor! Let's get started—are you CES ready?
Give attendees a killer off-the-show-floor experience
Did you know on average, trade show attendees spend about 9.5 hours viewing exhibits (according to research conducted by Exhibit Surveys, Inc.)? This means they're likely spending a huge chunk of time off the show floor too! As EMC points out, "If the average show length is three days, that's six times, at minimum (morning and evening), attendees could be exposed to your external OOH messaging or experiential activation. Although, they'll likely pass by many more times travelling to and from a hotel, convention center, and restaurants and attractions." The message is clear—taking your activation off the show floor to maximize an attendee's experience and pump up the brand jam is a must, especially at CES, where innovating is everything.
For an example of giving your attendees a truly impactful off-the-show-floor activation utilizing the latest in CES trends, look no further than the award-winning CES 2019 Google Assistant Playground experience. Taking home top honors at the 2019 Experiential Marketing Summit's Ex Awards (winning the Ex for Best B-to-B Environment and Gold for Best Trade Show Experience), Google's Google Assistant Playground experience features a striking LED façade, vast plaza and a closed-off upper level that houses the talk of the show—The Ride. Retaining some elements from 2018, the two-story, 36,000 sq. ft. 2019 experience is an inviting, open space with compelling programming, content and large format, direct messaging via a massive exterior LED screen on the experience's exterior as well as a city-wide out of home campaign (blanketing Las Vegas with 50+ OOH spots across the city).
Putting the Google Assistant front and center, the Google Assistant Playground experience is as immersive and interactive as it gets! Level 1 features a café, an On the Go section (reminiscent of a carnival midway, attendees interact with Assistant via Google Pixels available in one of seven "stalls"), an In the Car section (two cars feature Google Guide hosted demos to illustrate how the Google Assistant helps in the car with hands-free directions, entertainment and calls), an At Home area (a "house within an exhibit" showcases how the Google Assistant helps in all aspects of home life) and so much more! The experience is not only multi-sensory, it's educational and showcases all of the benefits of the Google Assistant. Talk about taking CES trends to a new level.
Level 2 elevates the experience, giving attendees "The Ride" of a lifetime. Reminiscent of Disney's "It's a Small World," The Ride takes participants on a journey into the world of a parent juggling errands with the kids on a busy day while also planning for grandma's 90th birthday—all the while showcasing how Google Assistant provides help throughout.
The Google Assistant Playground experience also includes Google Guides (an army of 200+ brand ambassadors spread across CES), partner programming (engaging 130+ partners to create custom Assistant brand experiences throughout CES), and the ever popular and iconic Google Gumball machines!
Strategically located across from the booth, an 18 ft. tall, larger-than-life gumball machine is erected outside the Las Vegas Convention Center. The only-Google-can-do product experience features Nest thermostats, OpenTable gift cards, Headspace subscriptions, smart plugs, beanies and more. Old-school working gumball machines with "Visit our XXXL version across the street." graphic vinyls point attendees to the extremely popular experience.
To take an even deeper dive into all of the features of the Google Assistant Playground experience click here! Taking your experience outside where attendees can't miss it is clearly a win-win and one of the top CES trends!
Make your experience immersive and interactive
and don't forget demos
Speaking to AdAge on what to expect before attending CES 2019, Raja Rajamannar, Chief Marketing & Communications Officer, Mastercard, comments "Innovation breeds innovation . . . At CES, we expect the latest technologies associated with multisensory commerce to be at the forefront of many conversations. The future of marketing will also evolve to become more experiential and sensory-driven as brands redefine what consumer engagement looks like in the digital age."
Giving attendees a multi-sensory, interactive experience is an absolute must if you want to stand out, be engaging, and make your brand's voice heard at CES 2020. One company paving the way for CES trends is Altec Lansing. The brand's CES 2019 experience includes 16 ft. walls jam packed with products, digital interactives and real-world product demos—including a swimming pool for waterproof tech (see for yourself here.
Another brand jumping on interactive CES trends is Audi. At CES 2019, the brand creates "an immersive experience to help CES attendees visualize the experience of riding in its concept cars, such as the e-Tron 55 Quatro and Immersive." Using LED lights to create a visually stunning environment, the activation is completely interactive. Utilizing the latest technology, attendees can hop into a VR equipped vehicle, complete with hydraulic stunts, to fully simulate what it's like to take a ride in an Audi Immersive. Talk about unforgettable!
Get digital
One of the CES trends sure to wow every time is utilizing digital technology to make attendees feel like they're leaving the show floor and are in a completely new environment. For a great example, check out LG's CES 2019 experience. Made out of more than 250 curved LG OLED TV's, its "Massive Curve of Nature" booth entrance display "captivates like nothing else at CES," says Mashable. Emulating the feeling of a wave by wrapping the TVs around the booth and featuring beautiful visuals of nature, attendees feel as though they're visiting several different landscapes. Additionally, "LG also impresses CES 2019 attendees with rollable TV displays that ascend and descend like waves to feature the brand's new rollable TV," says Ins'Tent.
Another brand mastering immersive, digital CES trends is Synchronoss. Their 2019 CES experience sees them taking over the Wynn Chairman's Salon with a theatrical, immersive experience that simplifies their brand solutions in a smart, easy-to-understand story. The many design details, from the glass stairway brand insignia to the curved LED 16 x 20 ft. wall, give the impression of an HQ-level customer success center.
VIP experiences and property takeovers
leave a lasting impact
As BizBash notes, CES continues to be the "cornerstone for what to do and what not to do at massive trade shows." One of top CES trends and overall experiential marketing trends to leave a lasting impact on audiences is a property takeover. CES is full of beautiful, visually innovative, and technologically advanced exhibits but taking over a space is guaranteed way to immerse attendees in your brand, your product, and your world for a few moments…or hours!
At CES 2019, Facebook and Instagram take over the Wynn Hotel Las Vegas, allowing attendees to take a walk through their fun and quirky Hall of Reactions. Celebrating the engagement of one billion stories shared across Facebook apps, Facebook partners with high-end candy designer Maayan Zilberman of Sweet Saba and the creative agency 72andSunny to deliver an experience fit for your latest social media story! Creating a highly-Instagrammable tunnel, its "mirrored walls featured custom sugar art lollipops of stickers available on Facebook and Instagram Stories," notes BizBash. "We're Magnetic produced the activation."
Another company utilizing the latest in CES trends is Pinterest. Their 2019 CES activation also involves an immersive property takeover! Using the event to showcase the 2019 Pinterest 100 ("our list of the 100 trends people everywhere will be looking to try this year," notes the brand), they set up shop at Scarpetta at The Cosmopolitan. As a result, the space is awash in pins and all things Pinterest as the brand completely takes over to showcase latest trends like oat milk, geometric paint and side hustles. Get an up-close look here!
Innovation is always going to be front and center at CES and 2020's event is your chance to showcase all your brand can do in a way that's memorable, fresh, and forward-thinking. Keep these CES trends in mind and check out these examples featuring even more brands killing it at CES to ensure you stand out and turn UP the brand volume!