Digital Health Takeaways from CES 2023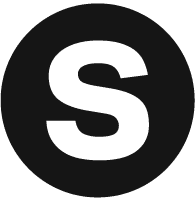 Sparks Marketing
The Consumer Electronics Show (CES) was back with a bang this year. In fact, attendance blew past expectations, with over 115,000 attendees making the trip to Las Vegas! This makes CES 2023 the largest global tech event since 2020 and continues the resurgence of live events in general. The news from the show floor was just as positive. Over 3,200 exhibitors filled nearly 2.2 million net square feet of space. Not only did this include 1,000 new exhibitors, but footprints of existing exhibitors also grew, as evidenced by a 70% increase in the total net square footage.
But for our healthcare clients, the question we hear today is much like the question we began to hear when events like CES (and SXSW) first began to grow their healthcare tracks: "Should we be exhibiting at CES?" The question is understandable. CES has long served as a benchmark event for the live event industry and probably creates more buzz than any other event in North America—the lure is strong. But the answer to that persistent question remains, "It depends."
The Future of Digital Health?
CES offers a dedicated digital health track which includes a specific content track with educational sessions as well as a growing digital health zone on the exhibit floor. And like the rest of CES, sponsors can also get creative and host ancillary events that happen outside of the convention center. All of this is promoted by CES as a glimpse into the future of digital health featuring sessions with titles like: "Can Health Tech Advance Health Equality" and "Mental Health Innovation in Virtual Care." Did we find the future at CES and should your company be there next year? Again, it depends.
The Tale of Two Show Floors
Probably more than any other North American event, the show floor is the main attraction at CES. It's a wonderland of technology, storytelling and excitement. Attending CES is worth it just to walk the floor. And this year was no different, with spectacular experiences from companies as broad-ranging as Samsung, John Deere and the United States Post Office. But things changed dramatically in the digital health zone. Gone was the glitz, buzz and engagement so familiar to CES. This area looked more like a traditional healthcare trade show. Of the 1,000+ listed digital health exhibitors, most were relatively small companies and few featured the type of tech-driven experiences found in the rest of the hall.
The Future Still Looks a Lot Like the Present
The technology on display at CES 2023 was heavily focused on wearables linked to an app. These wearables focused primarily on health monitoring, sleep, tinnitus and vision testing. So, while the field of wearables is expanding into new areas, for the most part the technology was familiar and aimed primarily at a consumer audience.
Products in Search of a Story
The best experiences on the CES show floor leveraged the latest technology to tell an immersive story. They were powerful and engaging combinations of sizzle and storytelling. The digital health zone focused heavily on product displays and less on creating real stories about why the products and services mattered. There were exceptions of course: Abbott left an indelible impression as a real leader in the digital health space by creating a true CES engagement on the show floor that was interactive and driven by technology and a clear story. The experience they offered was proof of what can be done and highlights the real takeaway for companies considering expanding their event portfolio to include CES.
Opportunity
Our key takeaway from CES 2023 is the huge opportunity that exists to truly stand out and make a statement about your leadership position in driving a positive future in digital health. But to do so, there are some critical considerations.
What's Your Story?
Even if you offer a single product, CES is not a product display event. So, think carefully about how your digital offering will change current standards of care or alter the landscape of treatment. Then design your experience to tell that story first.


Who is Your Audience?
Will they even be in attendance at CES? Or are you looking to create a buzz in the press? These are critical questions to determine if you should exhibit and how you should design your experience.


Think Outside the Show Floor
We previously mentioned Abbott's leadership impression at this year's event—and that wasn't restricted to the show floor. Abbott also hosted an ancillary event on "The Future of Digital Sports Health" at Allegiant Stadium, home of the Oakland Raiders. And, they had prominent out-of-home advertising up and down the Las Vegas strip.


Consider "Eureka Park"
One little-covered part of CES is Eureka Park, a completely different exhibit experience designed exclusively for startups. Eureka Park is zoned by regions and countries and was one of the busiest and most interesting areas that we visited at this year's event. It featured thousands of companies and inventors who were showcasing cutting-edge technology, software and concepts. No glitz, no glamor, no 60' digital panels. But a world of innovation.
A Final Note
We found huge opportunities on the floor at CES—and we found a lot of missed opportunities as well. For leaders who have a story to tell and the vision to tell it in the way that has made CES a legendary experience, it is there for the taking in 2024.