Unveiling the Magic Behind Dreamforce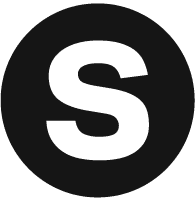 Sparks Marketing
It's hard to be in the experiential industry - or even a large portion of the business world - without hearing about Dreamforce. Arguably the most visible and diverse proprietary brand conference, Dreamforce has been produced since 2003 and has grown into a massive event over the past two decades. Salesforce has become San Francisco's biggest private employer with over 8,000 local team members and this year's Dreamforce welcomed over 43,000 guests from all over the world.

This year was an inarguable, massive success. In fact, it seems as if most large conferences try to emulate Dreamforce in some way, shape, or form now - due in large part to an effective- if not repeatable - pattern and format. So when a proprietary program like Dreamforce has made a career out of being the largest/best/most in all categories year over year, how does it stay distinctive?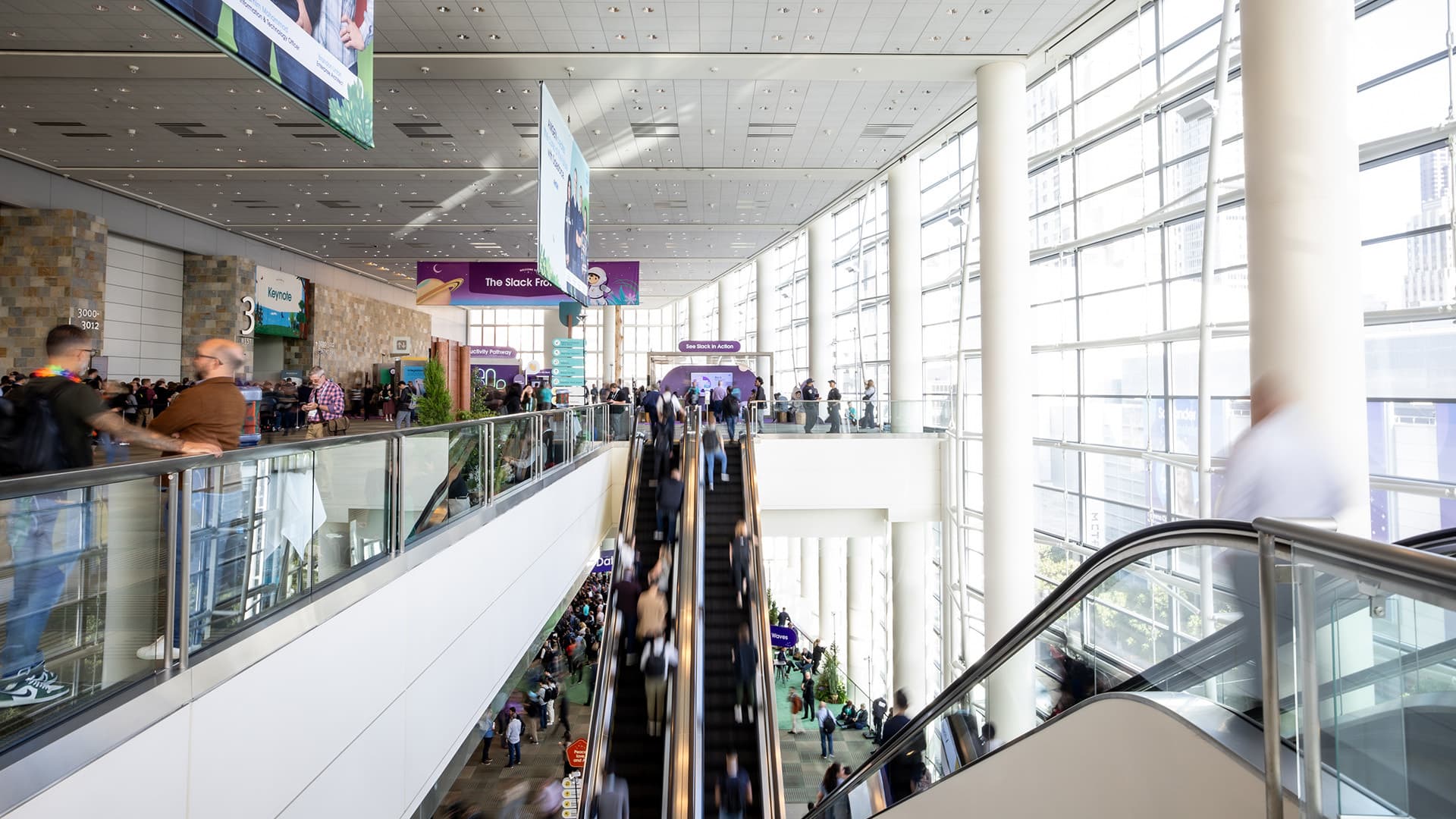 Keep the Content Relevant

Self-billed as "The AI Event of the Year," Dreamforce 2023 offered hundreds of content sessions at multiple levels. Even today, it's possible to watch over 120 sessions from Dreamforce online - for free. At the heart of the matter though, was the category that no one can escape: AI.

Day one of the conference saw eight major announcements alone, and the keynote (which brought over 11,000 in-person attendees) felt exciting and comfortable at the same time, allowing for a high engagement rate and high marks from audience members. Salesforce took the moment to announce their AI Roadmap for the future, including next-gen Einstein technology and a demonstrated plan for future growth.

At every turn for the entire show, AI terminology was repeatedly explained, with each speaker taking the time to level set and bring the subject back to thought leadership and relevant Salesforce tools. Speakers were clear, well-rehearsed, and always approachable.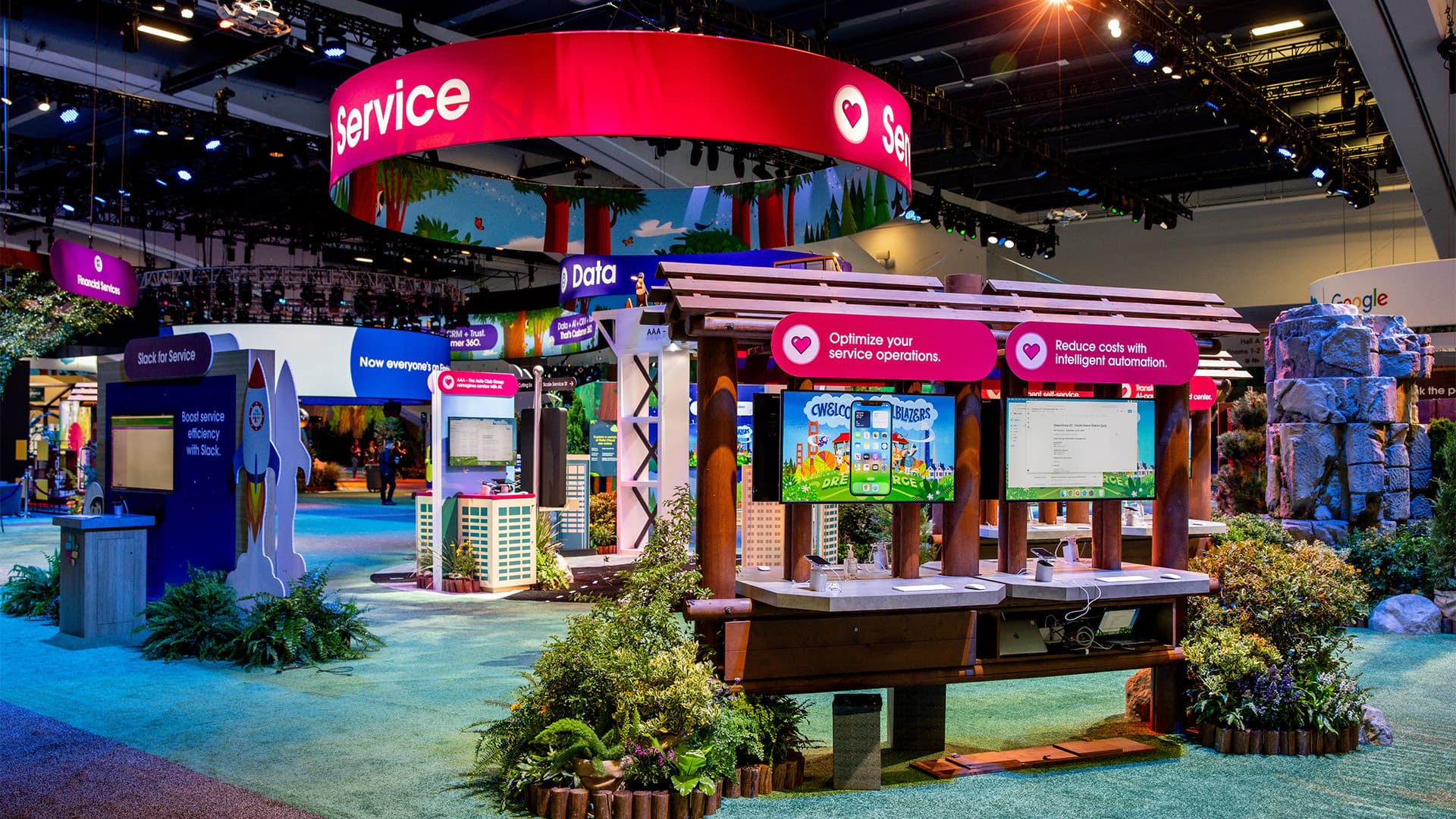 Don't Skimp on the Vibes
Few things can be considered "little" at a conference that takes over several city blocks, but the in-between moments and little touches remain the bits that keep Dreamforce distinctive. A prayer conducted by Hawaiian leaders to bring healing to the recently-destroyed land of Maui kicked off a session, a surprise 2-song set from Dave Matthews brought an element of surprise to attendees who thought they had seen it all. Sound is everywhere at Dreamforce, from outdoor DJ's to ambient noise in distinct areas. These creative elements continue to level up the atmosphere from same-old, same-old to special.
Next-Level Scenic Design

Salesforce has never shied away from its appreciation of our national parks or incorporating it as a design theme into Dreamforce whenever possible. This year, though, was next-level. Everywhere we turned, there were Adirondack chairs, a campfire area, "green grass" and faux rocks. The spaces were immersive and coherent, and the scale was impressive without giving up on detail. The result helped keep a large-scale piece of real estate feeling unified, with theme-park-like environments helping attendees feel as though they were truly in another world.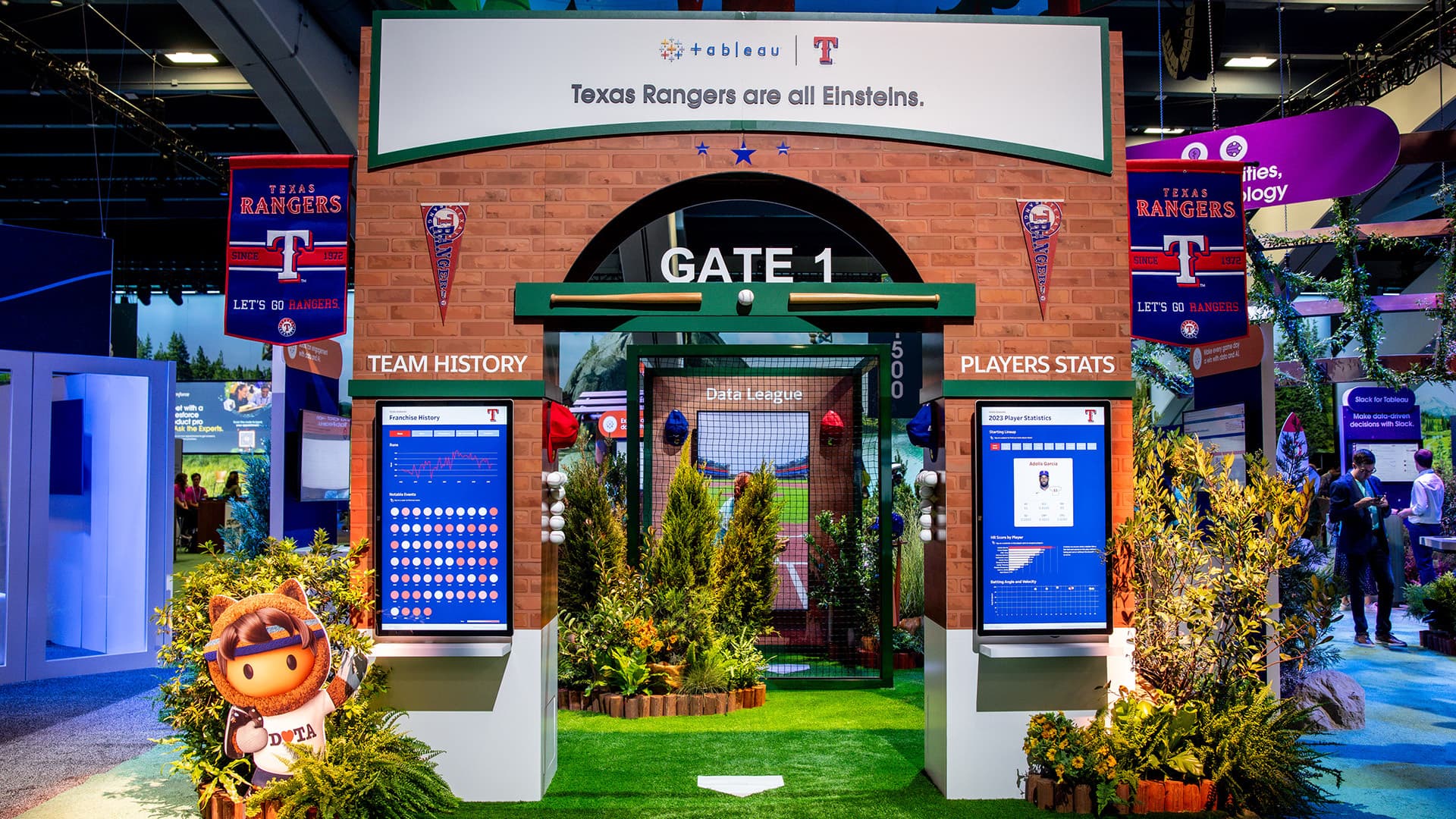 Don't Skimp on Storytelling

Now more than ever, Salesforce remains committed to telling their story through customer success. On Dreamforce's sprawling showroom floor ("The Campground"), organizations from the Texas Rangers baseball team, Sweaty Betty sportswear company, and Williams Sonoma had a presence. Each activation highlighted the brand's usage of Salesforce and was consistently backed with metrics, proof of ROI, and a near-transparent look of how the related Salesforce products have benefitted the sponsoring brand. The Rangers' setup was outfitted to resemble the arched entrance of a baseball park and highlighted its use of Salesforce's Tableau product to manage marketing and ballpark sales. Williams Sonoma had a model home with furniture alongside screenshots of how it integrates with Salesforce's Data Cloud product. Everything had meaning and purpose - and never strayed from the overall Dreamforce design, ensuring an attendee journey stayed consistent and on-brand.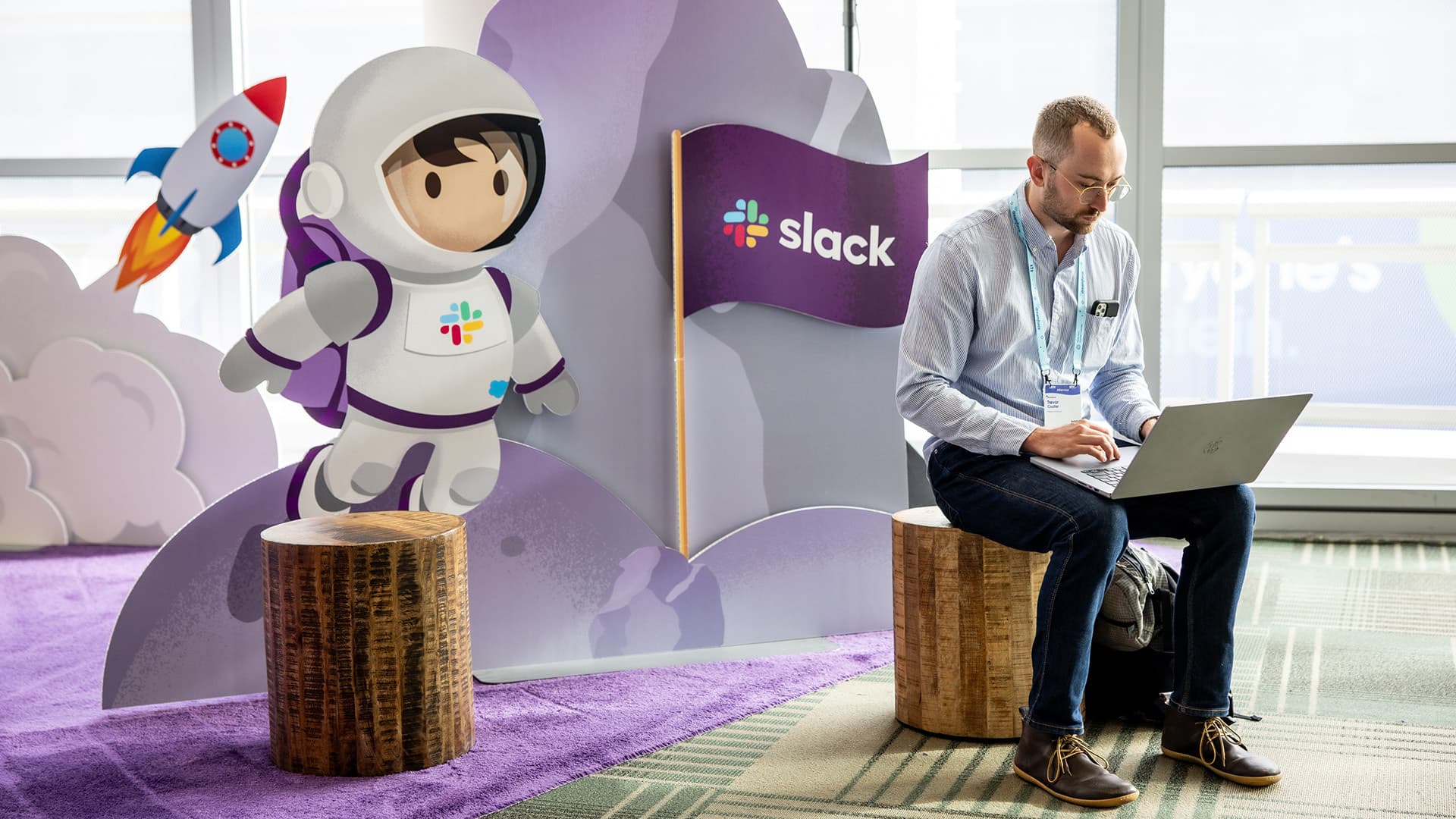 Keep them Guessing

Dreamforce 2023 is not that far away in the rearview mirror, but it's hard to not be casting an eye already to 2024. What could be different? Is there a need to continue to lay down a city block's worth of astroturf to maintain the Trailhead vibe, or is it time to reset and think of new ways to tell customer stories? Is it time to book a new concert act…and when that concert is the Foo Fighters, why would you want to? Overall, the strategy trends positively as Dreamforce remains the One To Beat when it comes to large-scale conferences and programming. We can't wait to see what gets built next. Watch the video below!