Drive-In Experiences Are On the Rise As The World Reopens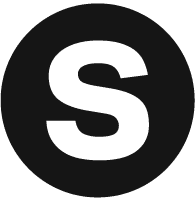 Sparks Marketing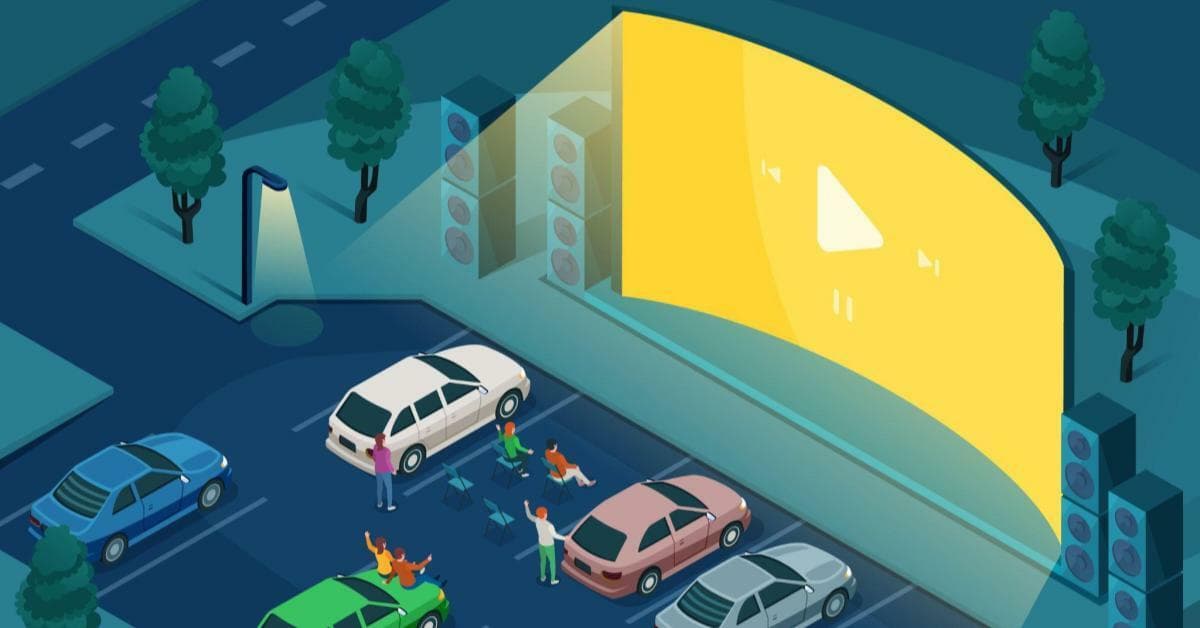 As the world continues to deal with the effects of the global pandemic, the events industry is also looking towards the future. And while virtual events absolutely provide a meaningful way to reach audiences, it's interesting to consider what forms live events could take as we step into summer, especially drive-in experiences.
Yes, the drive-in. Now, if you haven't been to a drive-in movie theater, don't worry, you aren't alone. In the United States, there are just 330 drive-in theaters total in the country! However, this is a number that's likely to change if the trends we're seeing are any indicator.
"Drive-in theaters throughout the U.S. have not only remained open, but have seen spikes in revenue as consumers desperately look for ways to escape their houses while abiding by the rules of social distancing," notes CNBC.
When you think about it, it makes sense. Right now, the idea of going to the drive-in (if you can) is appealing on many levels. It's a way to get out of the house, but it also comes with a level of safety. You don't have to leave the car, so that fear of interacting with large groups of people isn't a factor. But, it still gives you the feeling of being with other people and interacting because, even though you aren't sitting together, you're still experiencing something collectively, at the same time, in the same place. Plus, there's a nostalgia factor to going to the drive-in, and the comfort of a simpler time. When you combine all of those factors, it's clear to see why drive-in experiences are emerging as a temporary way to deliver live events in a COVID world.
---
Why Drive-In Experiences Are Seeing a Resurgence
In a recent article, BizBash spotlights the ways drive-in theaters could be a substitute for the traditional live event, calling out production company 15/40 Productions and their plans to up experiential impact using drive-ins.
"While some existing drive-ins around the country are already open for traditional movie screenings, companies such as 15/40 Productions — a Southern California-based production firm that this year worked on premieres for the likes of Dolittle, Onward, and Bad Boys for Life before the COVID-19 shutdowns — are thinking bigger," notes BizBash. "The team envisions elaborate, custom-built drive-in theaters, complete with press areas, red carpets, and in-car catering services that can be used for Hollywood premieres or other types of events."
One of the greatest advantages to being in an outdoor environment, especially something like a drive-in theater, is the opportunity to really use the space it provides. As the piece goes on to note, a space like a drive-in provides ample opportunities for creating exciting scenic elements, social media moments (aka in-the-car Tik Tok challenges), immersive digital experiences (think 3D or even projection mapping), and so much more.
"This drive-in idea also allows for some smart sponsor integration concepts," says BizBash. "In addition to sponsor logos on the red carpet and press hubs, areas such as the side screens, perimeter fence enclosure, digital tickets, and concessions can all be branded."
If one thing is clear — the drive-in experience is flexible, leaves a ton of room for creativity, and in a time when physical distancing is necessary, provides a way to hold a live event safely. Now, let's take a closer look at some recent drive-in experiences!

An Immersive Vincent van Gogh Drive-Through Art Exhibition
Our first look at creative drive-in experiences takes us up to Toronto, Ontario for a completely immersive drive-through art exhibition. The "Immersive van Gogh" installation didn't start out as something to be experienced in the car, but with the pandemic comes a need to shift.
However, one could argue this new installation may prove to be even more memorable. Attendees visiting the art installation receive an experience that practically invites them into the artwork itself, all while staying in the car.
"Come June, art lovers in Toronto will be able to drive their cars into a 4,000-square-foot warehouse, shut off their engines and watch a digital art show about Impressionist painter Vincent van Gogh, all without needing to unbuckle their seatbelts," notes The Smithsonian. "In the show, high-resolution shots of van Gogh paintings are projected onto the walls and floors of large industrial spaces. A soundtrack including crashing waves and contemporary music accompanies the display."
An immersive event such as this one is interesting for many reasons but mostly because it illustrates the potential for experiences, events and activations at the drive-in. By driving "into the artwork" itself, visitors get a totally unique, immersive experience without leaving the car. Digital technology plays a major role in delivering this type of interactive experience.
This teaches us a meaningful activation or exhibit is possible using a format that works as well in the car as in-person whether it's an art installation, a tradeshow exhibit, or an immersive drive-in pop-up shop. All good food for thought!
Yankee Stadium Takes on Role as a Drive-In Entertainment Venue

Summer is prime time for movies, concerts, and enjoying meals at restaurants outdoors. Well now, with the new Uptown Drive-In festival, attendees experience just that — from the car…in Yankee Stadium!
As Travel + Leisure notes, the in-car experience includes all of the exciting elements that make up a traditional summertime outdoor festival.
"The festival will include music from local New York City artists, food from local street vendors, and even interactive activities, games, and raffles, Time Out reported," notes Travel + Leisure.
"All the events will be live, on a raised stage for easy viewing, and audio will be broadcasted to attendee's car radios. There will even be family-friendly brunch events on Saturdays and Sundays during the day, according to Time Out."
Something like this is so interesting to think about from an event industry perspective. Could in-car keynote presentations become the new normal? Will stadiums become the new go-to for live events of all kinds moving forward? Time will tell.
"I want them to look to the car next to them and see their friends. I see an energy, a tailgate experience," says Marco Shalma of MASC Hospitality Group to USA Today. "Instead of screaming 'Bingo!' they're honking their horns."

Tribeca Film Festival to Bring a Summer Drive-In Series
In another example of pivoting to drive-in experiences, Tribeca Enterprises announces an exciting new partnership with Imax and AT&T called "Tribeca Drive-In." This new venture delivers a full entertainment series this summer across drive-in theaters and more.
The new series not only features a range of films (new and classic), it also includes music and sporting experiences. The "Tribeca Drive-In" series kicks off on July 2nd at the Rose Bowl in Pasadena, CA. What's more, a percentage of the proceeds from the ticket sales goes to Black Lives Matter.
"We're excited to give people something to look forward to this summer and reinvent a classic moviegoing experience for communities to enjoy together safely," says Robert De Niro, co-founder of Tribeca Enterprises and the Tribeca Film Festival to Variety.
Given the current circumstances, drive-in experiences are becoming an increasingly popular pivot for brands and companies intent on delivering an in-person experience. Could these moves in the film industry influence the greater events industry? We'll see, but it's definitely interesting to see the success of these events and their potential influence on the future of live events moving forward.
---