Four Examples of Innovative Food and Beverage Activations Done Right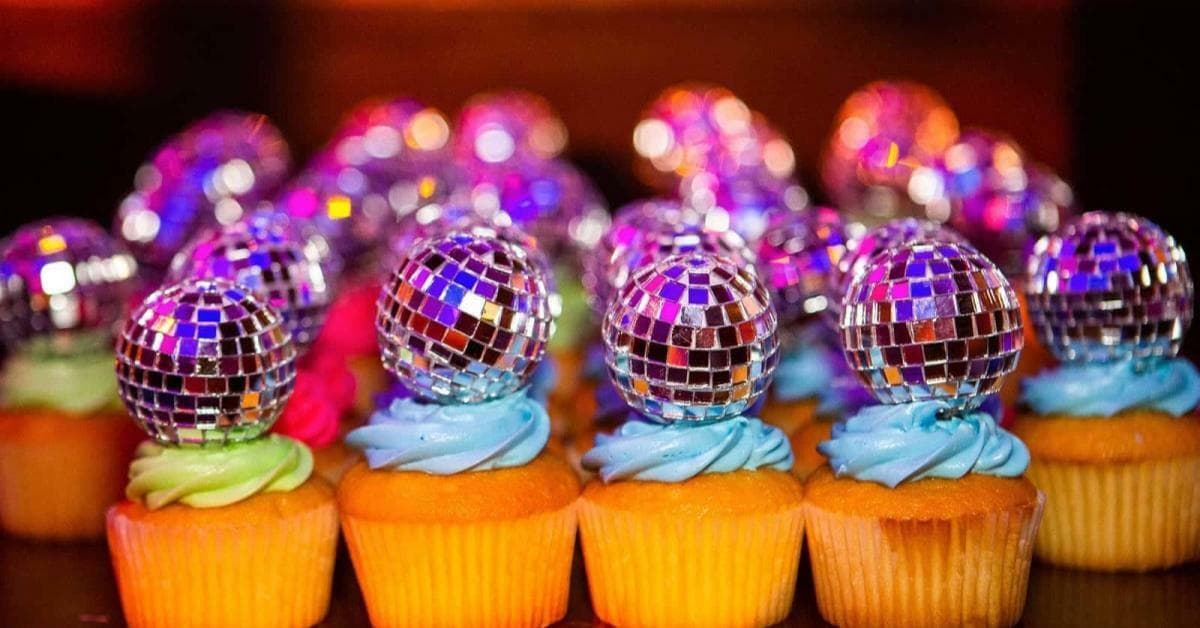 As brands take on increasingly innovative approaches to experiential marketing, one industry in particular is upping the ante and creating truly engaging, memorable activations. We're talking food and beverage! In recent years, an array of food and beverage brands have been cooking up unique ways to amplify their promotional efforts and create experiences that leave people feeling inspired, wowed, and of course... hungry for more! In this week's blog post, we share examples of seriously impressive experiential food activations. Let's dig in!

Land O'Lakes' Copernicus Project Merges Food and Technology

At SXSW, Land O'Lakes launches one of the event's most immersive and interactive experiential food activations, titled "The Copernicus Project," whose goal is to challenge long-standing beliefs about humans being at the center of today's modern food system while also exploring what its future could look like.

Drawing inspiration from the famed astronomer and mathematician, Nicolaus Copernicus, the activation includes exhibits that invite attendees to actively explore our food system, utilizing multi-sensory tactics that make for a truly unique experience, including a huge avocado ball pit — yes, an avocado!

"Artistic, innovative exhibits put visitors at the center of modern agriculture — from sculptures illustrating the interconnectedness of our food to a giant avocado ball pit showcasing the power of nanotechnology," notes The Minneapolis/St. Paul Business Journal.

What's more, attendees are invited to participate in interactive surveys — designed to resemble a sort of food web —, "answering questions about food through colored strings," notes BizBash.

Speaking about the activation, Land O'Lakes itself says its goals are to address "issues our food system faces, challenge people to re-evaluate priorities and inspire us all to take action to protect our food. This conversation must explore the intersections between health, technology and food security."

Experiential food activations that welcome engagement, are multi-sensory, educational, AND lets you jump into a giant avocado-themed ball pit? Always a yes!

Sonic's Perfectly Instagrammable Square Shakes

At Coachella, popular fast-food chain Sonic takes the phrase "Doin it for the 'Gram'" to a whole new level, introducing milkshakes perfectly sized for Instagram — literally. In the world of experiential food activations, this is one too yummy to ignore. The delicious shakes (coming in super-artisanal flavors like oak-barrel aged bourbon and lavender), aka #SquareShakes, are served in square glasses making them optimal for social sharing and a pretty edition to your IG feed.

In today's world of food photography, this activation, dreamed up by chef Christine Flynn, 100% appeals to the foodies attending Coachella in every way. With every aspect of the shakes being square — right down to the ingredients — everything about them screams Instagram, including how to get your hands on one.

"Coachella attendees are basically going to be able to order their own #SquareShakes using a "Shop Now" button that will appear with ads for the shake on Instagram," notes Delish. "Sonic will then deliver the shakes directly to festival goers using a geo-fence. The best part (yes, it gets even better) is that customers can pay for their shakes directly on Instagram, too — in the form of a tagged photo of their milkshake."

So, a milkshake that's not only yummy, but beautiful and IG ready? Plus a brand that shows it's tuned in to how people are shopping these days and which social channels they're using? A delicious part of the world of experiential food activations indeed!

Oreos and 3D Printing Come Together

How would you like your next Oreo to be served straight out of a 3D printer? Well, at SXSW, that's exactly what you'll get! The beloved cookie brand's parent company, Mondelez International teams up with Twitter to give anyone attending the festival an exclusive 3D printed sweet treat in it's "Trending Vending Lounge." How does it work? People can simply stroll up to one of two vending machines and order their custom Oreo — the machine prints the cream filling — we are all for experiential food activations that do that!

"Attendees can choose from a dozen flavors based on what's trending on Twitter under the hashtag #eatthetweet," notes First We Feast. "Options include banana, mint, birthday cake, and lime, and they can be paired with either a chocolate or vanilla base for the cookie. The chosen flavor is printed onto the cookie base within two minutes."

At an event where technology and innovation are front and center, this type of activation is perfectly in sync.

"We're connecting trending moments to the cookie itself," says Bonin Bough, VP of global media at Mondelez.

And how sweet these types of experiential food activations are!

Cheetos Goes Flamin' Haute Couture

Who would ever guess that Cheeto's would have one of the buzziest experiential food activations at New York City Fashion Week? The cheesy snack is a favorite for many, especially the Flamin' Hot flavor and for their exclusive set-up, they play on that in a completely clever way, transitioning to Flamin' Haute — okay, we're sold already.

"During the kickoff weekend of New York Fashion Week, Cheetos held an adjacent event, the "House of Flamin' Haute," inviting media, influencers, and fans of the brand to get makeovers and witness a fashion show themed around the crunchy orange snack," says BizBash.

How amazing does that sound? Everything at the event has a touch of Cheeto dust, from the clothes, the hair, nails, food, and yes, even the drinks!

"As guests sipped on Flamin' Hot Sunrises and noshed on sushi rolls sprinkled with Cheetos crumbs, they were invited to get primped at a complimentary beauty bar with a menu full of Chester Cheetah-approved services," says the Hollywood Reporter.

With makeup-themes including such options as "Dangerously Cheesy Brows," and an atmosphere that's completely made for Instagram and Cheeto lovers alike, this is one fashion trend that's got us craving more. Here's to more "cheesy" experiential food activations.


---
When it comes to experiential food activations, one thing is clear — there is no one-size-fits-all route, and as technology and social media keeps on expanding, it's important for brands to keep both in mind. The sky truly is the limit when it comes to showcasing your brand in a unique way that's still true to your voice and all we know is, when it comes to experiential food activations, we can't wait to see what's next on the menu.
---

Check out brand activations designed and produced by Sparks.