How to Build a Superfan-Worthy TV Show Pop-Up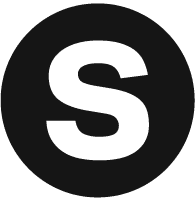 Sparks Marketing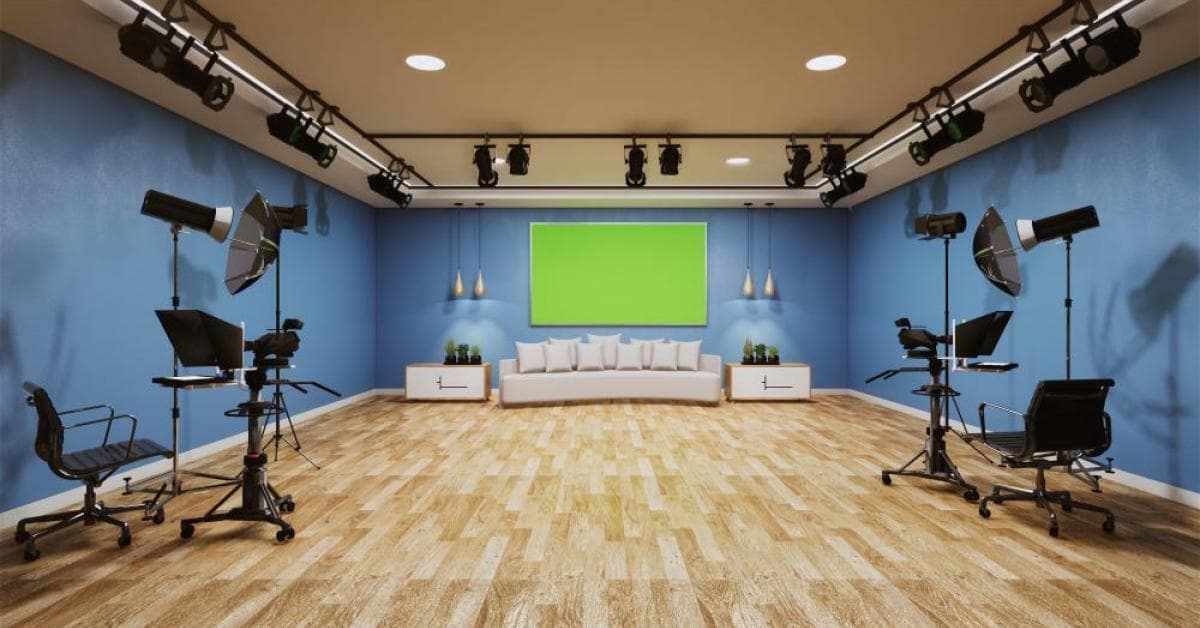 For millennials and Gen Zers, nothing is better than coming home and binge-watching your favorite show after a long day at the office. Now, imagine taking those TV shows and putting them into the real world (with plenty of Instagrammable moments, natch) and you get the trend that's showing no signs of slowing down – experiential TV-show pop-up shops!

What makes experiential TV-show pop-up shops so irresistible to younger generations? Well for one, there's the exclusivity factor. Most pop-up shops have limited runs AND sell out quickly so there's a sense of accomplishment and that cool-factor when you snag a spot. In the realm of TV, it's also about getting to experience your favorite show in real life and putting yourselves in the same spaces as the characters you love to watch (plus you can make all of your friends jealous on social media when you share pics)!

Another thing to consider? The nostalgia factor. Millennials and GenZers are all about looking to the past — especially the '90s. So for shows like Friends (which we'll dive into later), a pop-up shop is a fantastic way to draw in consumers who have a soft spot for the '90s and their favorite shows from that entire era.

As the Hollywood Reporter points out, "capitalizing on generational preferences for Instagram-friendly experiences not only fuels anticipation, but also generates revenue and awards conversation."

Who's ready to step into the world of some of the most popular television shows from today — and yesterday? Let's explore four of our favorite recent experiential TV-show pop-up shops.

Schitt's Creek Celebrates Its Sixth Season

"OMG David!" We're talking about Schitt's Creek, the SAG-award nominated, Canadian TV show that's at the top of everyone's Netflix queue and launches a new meme daily (can we give it up to fan favorite Moira Rose?). What makes this show so unique is that it's actually grown in popularity with every new season (now in its sixth) — not an easy feat.

"Since launching on cable's Pop network in 2015, the show has seen its linear ratings more than double and its overall audience soar past 3 million viewers," notes Vulture. "Word of mouth around the series has also exploded, fueled by critical acclaim and a 2017 deal which put past seasons of the show on Netflix."

So naturally, to capitalize on the show's popularity and celebrate it entering its final season with fans all over the country, an exclusive, limited Schitt's Creek experiential pop-up launches in Los Angeles (November 22-24) and New York (December 13-15) in 2019, complete with all of the iconic locations featured in the series.

"Cafe Tropical (complete with its oversized, four-paged menus featuring dozens of dishes), the Moira's Rose's Garden, Rose Apothecary, and a detailed remake of different parts of the Rosebud Motel are all on display for fans to interact with and take plenty of selfies at the Chelsea pop-up," notes NBC New York.

Aside from featuring iconic spots seen on the show, fans will also get to take part in Instagram-ready photo experiences, snag fun giveaways, and even enter to win a chance to explore the pop-up shop with the show's breakout star Dan Levy.

"We are constantly asked by fans if Schitt's Creek is a real place they can visit, and it is beyond exciting to finally be able to say 'Yes!'" says Brad Schwartz, President of Pop TV. "It is the perfect way to kick off our final season and say one big final 'thank you' to the best fans in the world that have made all this possible."

The experience is all about social sharing, and within its seven rooms are fun props tailor made for Instagram, including Moira Rose's famous wall of wigs, holiday party staircase, and so much more. The Schitt's Creek pop-up's gift shop is also a fun stop for fans, with its show-inspired swag that will leave all attendees feeling like a true part of the show.

A stellar example in the world of experiential TV-show pop-up shops!

Friends Gives 90s Fan a Memorable Experience

When most people think of iconic TV shows defining an era, especially the 90s, they of course think of Friends! The show's fanbase is as enthusiastic as ever - and the show is still at the top of people's minds (hello upcoming reunion special!). Because of the show's consistent popularity and its place in Millennial's hearts (there's that nostalgia factor again), it makes perfect sense and is a complete win in the universe of experiential TV-show pop-up shops.

The immersive pop-up shop (put on by Superfly and Warner Bros.) descends upon - where else - New York City in the early fall of 2019 and comes complete with a Friends-centric merch store.

"We're excited to celebrate 25 years of fandom with the show's biggest immersive experience to date," Jonathan Mayers, co-founder of Superfly, says. "The Friends New York City Pop-Up captures the series most memorable moments with the characters, memorabilia, set re-creations and exclusive merchandise."

The pop-up takes place over two days in September to mark 25 years since the airing of the show's first episode — upping the nostalgia factor for fans. And yes, it comes complete with every aspect of the show guaranteed to put smiles on the faces of fans who likely come from all over the country to take in the experience.

"The pop-up experience will let fans enter the world of Rachel, Monica, Phoebe, Chandler, Ross, and Joey for themselves," says Bustle. "Each character will have a separate space dedicated to them, according to E!, complete with props and costumes from the show, and there will be a re-creation of the gang's hangout spot, Central Perk."

Did we mention all of the Instagrammable moments? Any fan of the show remembers the instantly iconic Thanksgiving turkey moment and fans get the chance to recreate it, posing with a turkey on their heads for the 'Gram. They'll also have the opportunity to sit in Joey and Chandler's recliners, hang out in the girls' "apartment", and of course, pose with the best prop of all — the fountain!

90s kids everywhere — this is for you and a win among experiential TV-show pop-up shops.

Breaking Bad

For Los Angeles fans of the groundbreaking TV show Breaking Bad, the chance to experience it in real life arrives with the exclusive Breaking Bad pop-up shop.

"In full view of Walter White, guests are invited to consume elevated grilled cheese and sip on intricate concoctions as they marvel at the periodic table and study the details of Saul Goodman's desk," says the Hollywood Reporter.

The pop-up shop consists of a bar and restaurant that's meant to look like a meth lab and trailer park, and serves up meals and drinks inspired by the show. References to the show are all over with the pink teddy bear front and center (something fans are sure to remember), a huge Walter White mural, and of course, a setup with an RV.

The staff in the kitchen don yellow hazmat suits, the menu features iconic dishes from Los Pollos Hermanos, and you can even stop by Saul Goodman's desk.

"The kitchen, adorned with gallons of Methylamine chemicals and signs bearing the warning 'Danger: Combustible Liquids' is helmed by chef Johanna Merida, who ensures that each menu item throws back to the AMC series," the Hollywood Reporter adds. "There are Heisenburger Sliders and Loaded SAUL-sa Nachos, to name a few. At the bar, guests can taste Dos Hombres, the mezcal from Bryan Cranston and Aaron Paul."


What's clear about this experience is that it's about the show but it's also about enjoying the food, drinks, and overall vibe.

Want a full deep dive into the menu and all of the fun ways it references the series? get the details. An unforgettable — and tasty — example in the realm of experiential TV-show pop-up shops.

Fleabag's Guinea Pig Cafe

Emmy-award winning series Fleabag has a growing following and to celebrate its success, the series' home, Amazon, constructs a pop-up shop in Los Angeles that mirrors the show's guinea-pig themed cafe. Can we say "hello cuteness!"

The cafe is called Hilary's cafe and is open for a limited time and is filled with tons of guinea pigs!
"Hilary's has everything one might expect from a guinea pig cafe: pictures of guinea pigs, statues of guinea pigs, and (many) live guinea pigs," says Entertainment Weekly. "With cages artfully lining one wall of the room with their owners standing by, fans can pet a guinea pig while looking at the paraphernalia. It's what Boo would have wanted."

The pop-up shop is filled with fun references to Fleabag, including memorable character quotes on the walls, posters featuring show moments, and something true show fans are sure to love — the golden statue of the naked woman without a head.

A quirky delight when it comes to experiential TV-show pop-up shops!
---

Experiential tv-show pop-up shops are a meaningful way to let fans celebrate their favorite shows in an immersive, unforgettable way. Plus, they're a powerful way to generate buzz, drive anticipation in a way that's interactive AND fun. A total win!

---