No Tricks Here: These Four Halloween-Themed Activations Are All Treats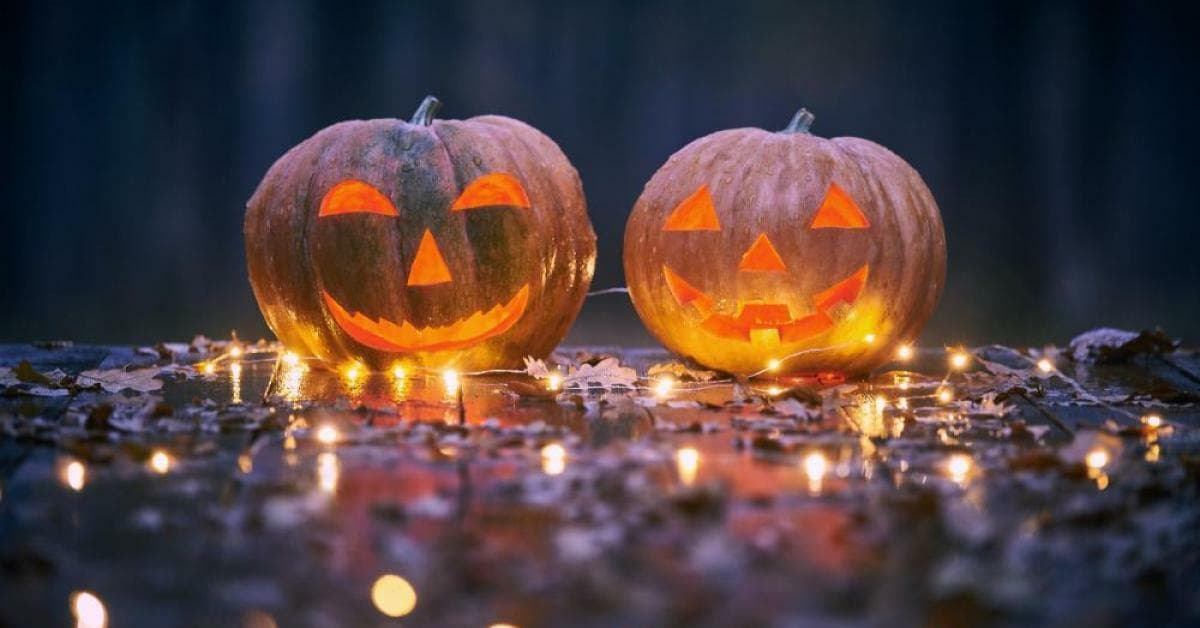 October is here and you know what the means—it's Halloween season! Candy, costumes, haunted houses, pumpkin EVERYTHING, and scary movies galore. But what about brand activations, how do they get in on the action? When you think about it, Halloween is an experiential dream! It's got the visuals, the sounds, the smells, and the ability to take people to another world filled with out-of-the-norm experiences. In this week's blog post, we're looking at brands that strike just the right mix of mischief and magic to create Halloween-themed activations that leave people spell-bound. Are you ready to get spooky?

Burger King's #EscapeTheClown Campaign

Historically, Burger King and McDonald's are OG rivals, and to commemorate the release of "It: Chapter Two", Burger King creates a Halloween-themed activation that goes after...you guessed it, McDonald's customers.

"The chain started trolling McDonald's about clowns back when It came out in 2017," notes AdAge. "Now it's following up with another stunt in Germany, again engineered by local agency Grabarz & Partners [that's] designed to drive registrations to the chain's MyBK app."

The fast food chain's cleverly titled campaign, #EscapeTheClown, uses geotargeting to reach McDonald's customers. The Halloween-themed activation relies heavily on social media, with people receiving an invite on either Twitter or Facebook encouraging them to open an ad by a McDonald's-themed movie magazine featuring a review of the latest It film.

To build the hype for their MyBK app, Burger King encourages recipients of the message to scan the ad using the app—once they do, the clock begins ticking on the "Escape the Clown" challenge!

"Once they click on the 'Escape the Clown' button, a red balloon will float up with a coupon to receive a Whopper burger for only one cent," notes The Drum.

Creepy clown references aside, the app heightens the fear factor by providing a route to use to get to the nearest Burger King. The catch? It's timed! This experience is clever, gets your blood pumping, and hypes a scary movie—a great example of a Halloween-themed activation done right.

Fanta's Interactive Escape Room Experience

Escape rooms are one of those trends that just keep growing in popularity. According to The New York Times, "in 2014, there were 22 escape room companies in the United States, according to the Spiras. That number has grown to 2,000 [in 2018]." So, to create a spook-tacular experience that capitalizes on the ever-popular escape room trend and also promotes their products, Fanta launches their very own Halloween-themed experience—"Flavors That Thrill."

The creepy, immersive, escape room activation takes place at Escape Entertainment in NYC and gives people a chance to solve a series of puzzles and challenges in a Fanta-fied escape room filled with clues all based around different Fanta beverages.

What's more, the activation also serves a way for Fanta to promote a fun, limited-edition line of beverage cans, playing up on the Halloween-theme. Designs include a werewolf, mummy and a vampire—perfect for the season.

"The characters appear on packaging for Fanta Orange, Fanta Strawberry, Fanta Pineapple, and Fanta Orange Zero...and the brand promoted the editions on social media, point-of-sale and outdoor advertising," notes Marketing Dive. "Consumers can use their smartphones to scan the sip & scan icon on the packs to uncover character animations at Fanta.com and enter codes to unlock free FandangoNOW movie streams."

With both offerings—a multi-sensory, eerie, engaging escape room and a spooky line of product packaging—Fanta shows off how to do an experiential Halloween-themed experience that is ultimately, all about boosting brand awareness. Both elements are unique and memorable (AND tailor-made for social media—a true plus) and get fans excited about Fanta. A boo-tiful thing indeed.

Reese's gives People the Candy They Want

It's a Halloween-themed activation that STILL has people talking and focuses on one of the most important aspects of the holiday—candy! Getting candy you dislike can sour anyone's Halloween night and for their activation, Reese's comes to the rescue, giving people a chance to swap out candy they don't want in exchange for those tasty peanut butter cups the brand is known for. #NoTricksJustTreats.

"According to a recent survey commissioned by Reese's," Reese's tells Delish, "90 percent of Americans say that they have traded or wish they could have traded their unwanted candy on Halloween. Not only that, but four out of five Americans either have traded or would like to trade candy they didn't like for a Reese's Peanut Butter Cup."

Setting up shop in NYC, Reese's constructs a machine that lets people literally swap out the candy they don't want in exchange for the brand's own candy—they just put their undesirable sweet treats in the machine and out comes a peanut-buttery confection. The activation takes place on Halloween only and for those lucky to be in New York, it comes as one of the most welcome surprises of the evening. For the brand, it's a spectacular (and delicious) way to boost product love while also taking advantage of the biggest aspect of the holiday. Candy is one of the most beloved parts of Halloween and this is an experience that leaves people feeling satisfied AND excited. Talk about putting a spell on consumers!

Bacardi Gets Zombified to Promote New Drink Recipe

Jumping on the fright-train in preparation for Halloween, Bacardi puts together a scary promotional film touting its new cocktail. A Halloween-themed experience that's both visual AND unforgettable.

"More than just a recipe video, Bacardi's Halloween cocktail film draws inspiration from horror classics like The Shining, The Ring, Saw and Psycho—so viewers can really get in spirit as they mix up libations fit for the occasion," notes The Drum.

The film utilizes scary camera angles, creepy music, and even shows a lemon and a lime being stitched together, a monster appearing to jump out of the screen, and even plays upon a famous scene from The Shining using bottles of their signature rum. If you can make it to the end of the promo film titled, "The Zombie," a yummy drink recipe awaits.

"Halloween is our biggest occasion…Every year we do something different for the holiday. We own it," says Laila Mignoni, Director of Creative Excellence at Bacardi.

A Halloween-themed experience that incorporates a scary movie, a cocktail, and highlights the brand? Fang-tastic.


---
Halloween comes once a year but for brands, it's an opportunity to create an experience that stays in the minds of consumers for a long time. These activations are just the tip of the iceberg when it comes to creating something spooky that also showcases a brand or product. Halloween-themed experiences are a great way to be all things experiential—immersive, engaging, memorable, and of course, be-witching.
---

Check out other brand activations and sponsorships produce by Sparks here.