LEGO Wu-Cru Team Challenge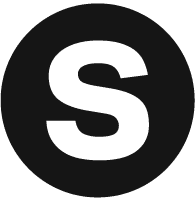 Sparks Marketing
The background:
Activating a physical experience surrounding its wildly successful NINJAGO franchise, LEGO gives kids across the U.S. the chance to compete in The Quest2Ninjago Wu-Cru Team Challenge, an "American Ninja Warrior" inspired, mobile interactive challenge course. The program travels to seven markets to reward fans and help build momentum for "The LEGO NINJAGO Movie" (NINJAGO is also a Cartoon Network series) and wraps with a finale event at LEGOLAND® California Resort.

The design and experience:
Designed for LEGO's target NINJAGO audience of 7 to 12-year-old boys and girls, the obstacle course activates in partner Toys "R" Us retail store parking lots. The partnership between LEGO and the retailer helps drive buzz and registration, on top of driving incremental traffic to the stores during a traditionally quiet period. The basketball-court-sized course features four separate challenge areas, each identifying with a particular ninja character in the franchise. Fans form teams that compete and tackle mental and physical challenges, like the Element Tumbler Puzzle, a rotating cylinder with a ninja pattern to decipher, Kai's Laser Maze, a tunnel of woven bungee-like cords, and Madness Mountain, a challenge that involves spiking balls to knock down enemy forces.
The Lego Quest2Ninjago Wu-Cru Challenge seven winning teams, one from each city, are flown, all expenses paid, to LEGOLAND® California Resort for the final competition which includes challenges staged throughout the park and ending at NINJAGO World.
The winner of the finale receives a LEGO Quest2NINJAGO prize pack. The full roster of cities includes Austin, Charlotte, Boston, Chicago, St. Louis, Minneapolis and Seattle.
The NINJAGO universe celebrates the power of teamwork and problem-solving. With this team challenge, the NINJAGO property is brought to life, and healthy teamwork and competition are encouraged. Remember, a ninja alone is powerful, but a ninja team is unstoppable!

7-city mobile tour with grand prize finale
4,520 sq. ft.; interactive obstacle course
Ninja skills competition for children ages 7-12
Four quadrants, mental and physical challenges
7 winning teams compete in finale at LEGOLAND® California Resort