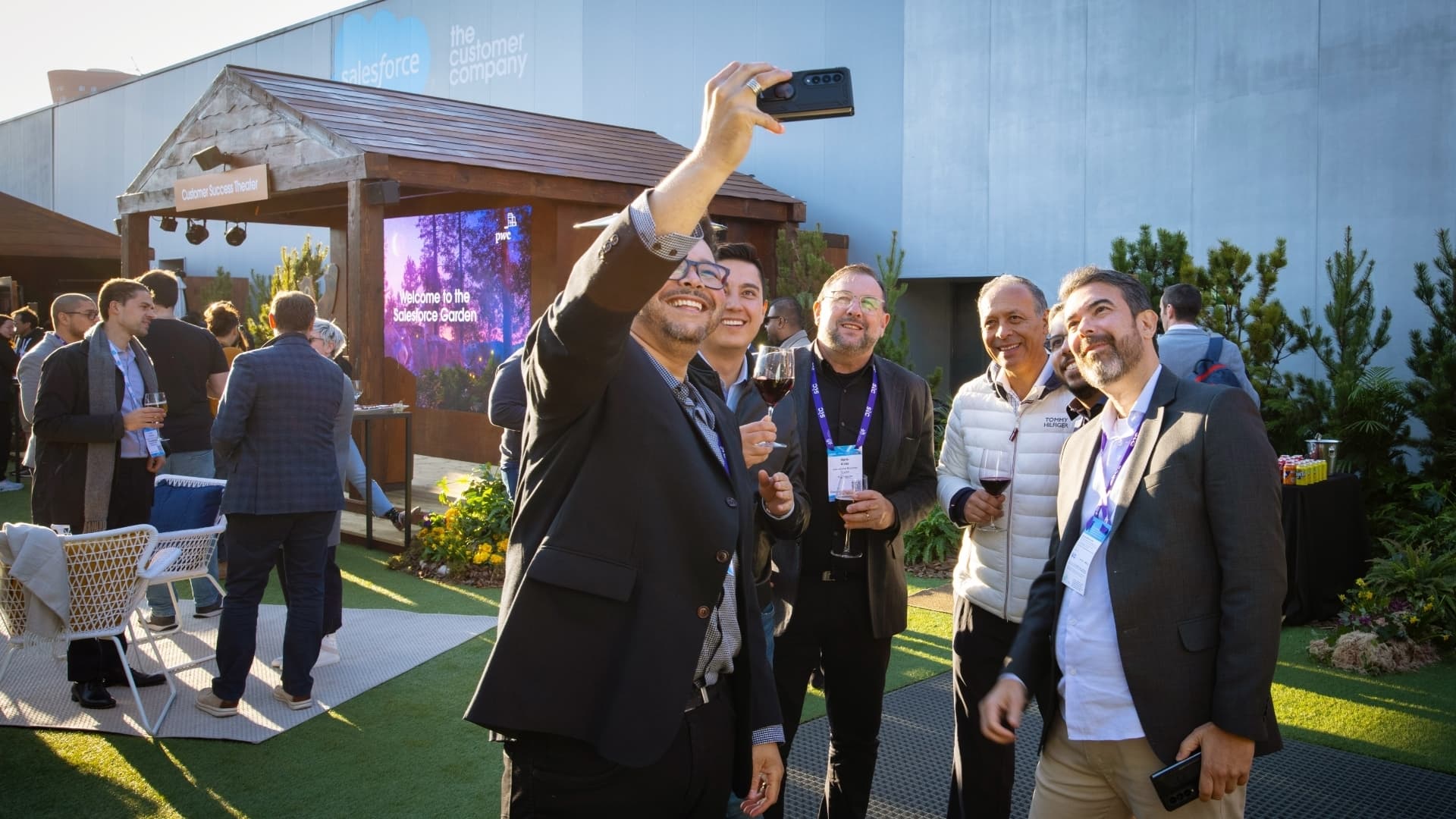 Mobile World Congress (MWC) Barcelona is touted as the world's largest and most influential gathering related to the mobile technology ecosystem. It is the event where some of the world's biggest connectivity players and trail-blazing mobile tech businesses show off their latest innovations, and new ideas turn into business deals. From February 27th through March 2nd, 2023, visitors from over 200 countries and territories descended upon Fira Gran Via in Barcelona, Spain to experience MWC Barcelona and the future of technology.
Read on as sparks experts highlight MWC exhibit and experience trends, and examine how MWC compares to CES, the industry's largest stateside show.
MWC Barcelona by the Numbers
MWC Barcelona is organized by the Global System for Mobile Communications Association (GSMA), a trade body for the technology communications and connectivity sector. Attendance at this year's event was up 45% from the previous year, with 2,400 exhibitors and representation from 28,000+ organizations bringing the total attendance to more than 88,500.
The mere diversity of attendees made MWC Barcelona an incredible opportunity for exposure and networking for everyone. Global mobile operators, device manufacturers, technology providers, vendors and content owners all made a showing. The event rallied around the theme VELOCITY: Unleashing Tomorrow's Technology – Today, with attendees discovering themes around 5G Acceleration, Reality+, OpenNet, Digital Everything and Financial Technology (Fintech).
Themes and Observations
Supporting the VELOCITY Theme
Sustainability stories took the lead, as exhibitors revealed how their technologies address global issues. Stories centered around comprehensive solutions and were ecosystem-oriented rather than product-focused.


Private Guest Experiences
Many large brands featured two experiences—one for private, invitation-only meetings and a separate experience for general public consumer engagement.


Impressive Exhibit Builds
Bold presences took center stage this year. Large, sculptural elements defined many exhibits like Nokia, Verizon and Deloitte, who had full scale installation-like builds of their brand names. Most of the larger brands impressed attendees with high-end displays that balanced advanced technology with sustainability components.


Compelling Lighting
Lighting was a stand-out feature, with lots of impressive overhead lighting and architecture used to attract attendees. Edge-lit displays, flooring and LED ribbons were also noticeable. Check out a variety of modern LED technology options that Sparks employs for some of the most popular creative tech trends: Creative AV LED Innovations.


Screens
Screens lit up nearly every booth. Many immersive theaters, tunnels and digital walls with full, edge-to-edge displays were also prominent.
Notable Favorites
MWC Barcelona was an impressive show when it came to exhibit building for most major brands. Even many smaller brands had some eye-catching elements that drew attention. Surprisingly, some of the best areas to activate were the outside areas, weather conditions permitting. Here are a few favorite MWC activations, which delivered a memorable combination of compelling features to engage attendees:
T-Mobile definitely made its mark at MWC. Their eye-catching exhibit featured Pantone's Color of the Year: Magenta! The double-decker exhibit included ambient lighting, demo areas, digital walls and a clear focus on using sustainable, exhibit-build materials, such as unfinished plywood and foam chairs.
Android created an avenue that took over the outside area connecting Fira Convention Center's Hall 2 to Hall 3—a prime location. The walkway showcased their continued work alongside partners to create connected devices that work better together and stay fresh over time. A pocket-sized guide was available for their partner walk, which helped with wayfinding.
Huawei delivered an experience that took over Hall 1 with the theme, "Guide to the Intelligent World." This was Huawei's largest presence at MWC to date. The environment was bright and inviting, with an experience area for all attendees in the front. The invite-only area in the back occupied about 70% of their space and included an additional outdoor area.
Samsung had multiple exhibits and meeting room areas, along with banners at the entrance and throughout the halls. Samsung's experiences were inviting, with innovative, sleek inclusions and simple interactives to create quality consumer experiences. Samsung's presence was one of the best executions at the show.
Salesforce created a garden on the second level of the convention center between Halls 3 and 5. The experience stood out for its immersive natural environments, quirky messaging and characters, large scale and general high-quality, which is common for Salesforce. Along with a seamless check-in for meetings, the open flow floor plan allowed attendees to explore and watch presentations easily.
MWC vs. CES
While the mobile industry is intrinsically different from the consumer electronics industry, there are many similarities between MWC and CES. Large brands like Samsung, Android (Google), AWS (Amazon) and Salesforce make it a point to show up at both but in unique ways. That said, MWC has a lot of global brands present that don't make their way to CES and vice versa. Here's some key distinctions between the shows:
MWC
Invitation/registration only exhibits

Many government, consulting and tech brands

More European/Asia Pacific & Japan (APJ) focus as well as Middle Eastern brands

F&B choices are excellent

More indoor/outdoor experiences (between halls/seating areas turned into brand moments)
CES
Nearly all experiences are open on show floor

More healthcare, manufacturing, automotive and random tech

US and Asian based specifically but with a global reach

F&B has room for improvement, and lines were long

Primarily three halls, augmented by some front parking lot experiences
Sparks Takeaways
With striking exhibits like Huawei and Android, the consistent execution of Salesforce and the fluid messaging of Samsung's open exhibit, there was a lot to see and digest at MWC Barcelona that could be defined as industry leading and, in some cases, redefining. Brands planning on attending CES 2024 will likely be inspired by the design aesthetics and immersive activations showcased at MWC.