Sparks Participates in Philadelphia Futures' Career Day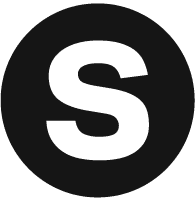 Sparks Marketing
It's not easy for most high school students to figure out what educational or career path they should pursue, and it's especially difficult for minority students from low-income families who may not feel like many options are available to them. Sparks is seeking to change this by participating in Philadelphia Futures' Career Research and Exploration Course, a career program designed to help economically disadvantaged students make informed choices about their futures.
On June 28th, several Sparks employees participated in a virtual career panel from the company's headquarters in Philadelphia. Representing the experiential and event marketing industry, Sparks presented to 45 rising 11th-grade students from low-income families in Philadelphia. Ninety-six percent were students of color and will become the first person in their family to attend college.
"I wish I had access to a program like this when I was in high school," recounts Barry Walton, Director of Applications Development at Sparks. "College seemed out of reach for me at the time and I didn't know what options I had. I'm really glad that Sparks participates in this kind of community outreach."

Over the course of five weeks, students in the Futures' program learn to identify their skills, strengths and interests and are invited to explore a variety of career options. Participants are exposed to a range of industries and have the opportunity to hear from relatable mentors about their own career paths. "I learned that the paths the panelists took were not linear," one student observed. "And that you should ask a lot of questions and reach out in order to find your path."
Sparks has been involved with Philadelphia Futures for the past 7+ years, in keeping with its mission of promoting and building diversity and equality everywhere it can. This year's presentation offered an overview of the company and the industry, and featured panelists from several different departments who shared their experiences and real-life perspectives, including: Christina Crowley, VP, Human Resources; Courtney Hsu, Operations Manager, Events; Robin Lickliter, Chief Experience Officer; Amanda Rivera, Project Manager, Retail; Barry Walton, Director, Applications Development; and Erik Weber, VP, Creative.