PUBG Grand Finals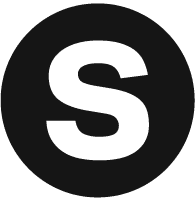 Sparks Marketing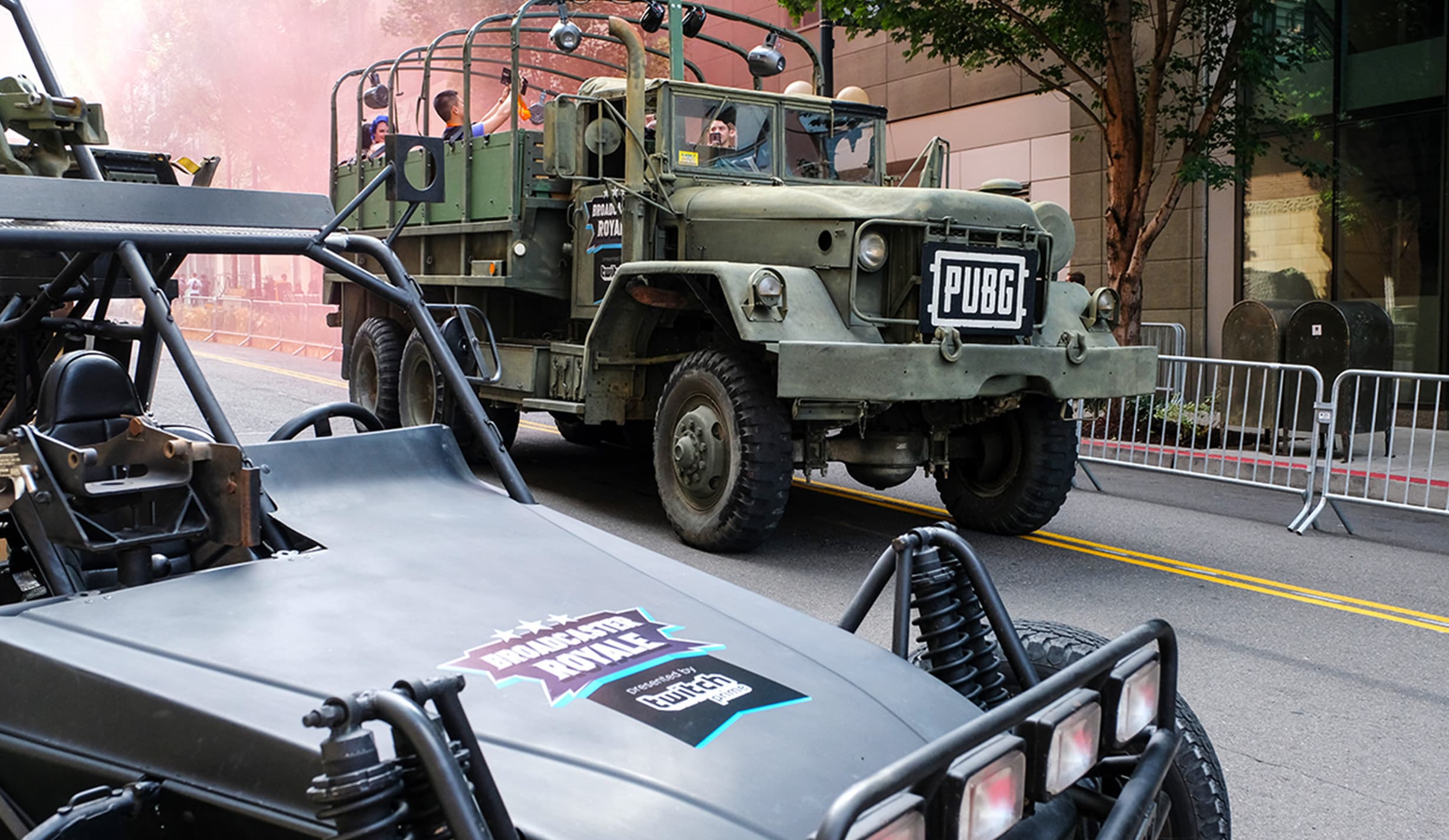 The background:
The biggest names on Twitch and PLAYERUNKNOWN'S BATTLEGROUNDS [PUBG] pros and streamers battle it out for $300,000 at Seattle's Paramount Theater at PAX West. Transporting attendees to the Broadcaster Royale Grand Finals I from the Washington State Convention Center is an immersive, three-block, full-scale, authentic recreation of PUBG's game experience. Once at the hot drop, fans experience the Grand Finals in a complete, Twitch/PUBG Paramount Theater takeover.


The transport:
Attendees exit the convention center and climb aboard the Vietnam vintage 6x6 transport truck while a PUBG cosplay/squad leader readies the team for the theater hot drop as they are transported three full Seattle blocks. The last leg of the mission [a 9th Ave. takeover] starts by getting past the security tower. Our gritty team is enveloped with explosive, giant red plumes from iconic PUBG supply crates as the truck traverses obstacles such as a Unimog transport truck, burned-out cars and Tuk Tuks; the entire block is an authentic recreation of game sights and sounds. PUBG cosplayers meet the transport as it pulls up to the theater and our heroic attendees disembark. A deflated parachute hangs off the edge of the marquee still connected to a PUBG supply crate on the sidewalk. The intrepid Twitch attendees are rewarded with extra swag as they enter the Paramount Theater.


The theater:
Once inside Paramount Theater, attendees experience a full Twitch and PUBG property 2D/3D takeover from the lobby to the stage; authentic game-sourced objects such as parachutes, crates, vehicles and more. Photos ops include a game-sourced UAZ Jeep and a Twitch Prime green screen experience. Ice cream and snow cones are served from an authentic PUBG supply crate. Gear is available for purchase at the Twitch/PUBG Swag Store as fans grab a seat to watch the Battle Royale action. The stage, flanked left and right by two game image 55 x 30 ft. graphic backdrops, includes a play-by-play commentator's zone with game action projected on a large center screen. A three-quarter scale PUBG paratrooper with inflated parachute hangs above the players' pods positioned in front of the stage. Players, famous and infamous, stopped by for interviews and autographs. A perfect environment that hits all the right chords for the PUBG Season 1 Grand Finals.
Game asset highlights:

UAZ Jeep for photo op
969 6x6 transport truck
Unimog transport truck
2 Tuk Tuks [auto rickshaws]
Desert Storm Fast Attack Vehicle [FAV]
5 supply crates
6 parachutes
50 tires
20 ammo cases
15 gun crates
18 K rails
5 toxic drums
9 road closure barricades
10 bicycle barricades
18 barrels
Social media and digital support:
Twitch Pax West Broadcaster Royal full-service social media management
Social engagement monitoring and escalation to Twitch team
200+ graphic & animation social media assets
Created a PUBG player card game
PUBG-themed Easter egg scavenger hunt
3 full-day, on-site photo and video for live social shares
Sponsor photo capture and editing equipment support
3-day event live social support and photo/video coverage
Experiential highlights:

4,000 attendees; Paramount Theater, Seattle
3-day Esports broadcast on Twitch network
Complete PUBG game-themed takeover of Paramount Theater
Complete experiential journey design from transport to theater experience