Social Media and the Beauty Industry Trends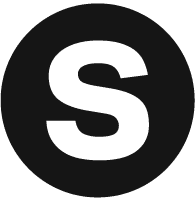 Sparks Marketing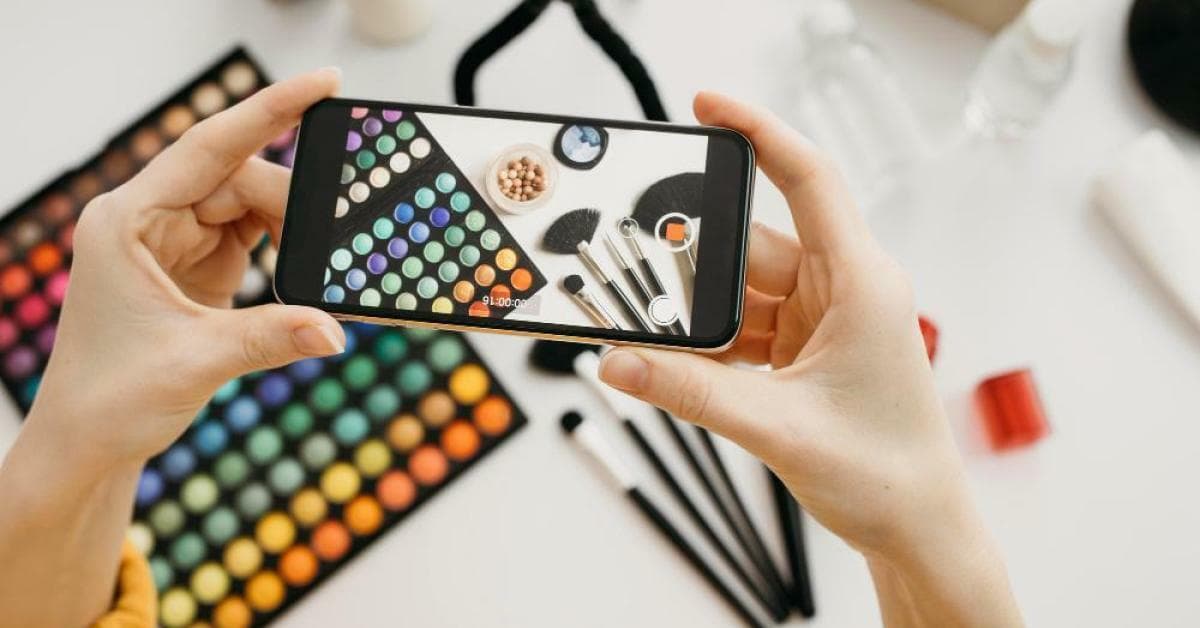 When it comes to the retail industry, cosmetics and beauty are some of the most competitive spaces for brands. Standing out among a sea of competitors (and new, viral brands) is critical. Gone are the days when traditional marketing ad campaigns were the only thing driving customers to the beauty counter. Today, as with so many other facets of the retail industry, social media is a driving force when it comes to marketing and engaging consumers in the beauty/cosmetics space.
As many established brands face growing competition from buzzworthy "Instagram" brands, embracing new technology and social media to reach new customers is a tactic that can't be overlooked. In this blog post, we take a deep dive into beauty brands successfully leveraging social media to engage consumers to help you get a head start on where to begin. Let's explore some beauty retail social media trends.
How Social Media is Transforming the Beauty Industry
Did you know, consumers are nearly 41% more likely to find a new brand or product from an ad they see on social media, and 47% more likely from updates on a brands social media page? Additional findings from a report by GlobalWebIndex note that 37% of beauty buyers find out about new products from ads they've seen on social media, while 33% find out from comments or recommendations shared on social.
"Beauty buyers clearly enjoy engaging with brands on social media — even more so than the average internet user," notes GlobalWebIndex. "Around 1 in 5 asked questions to brands on social media last month, and a similar number shared a brand's post."
So, why has social media been so resonant in the beauty/cosmetics industry? Social media is highly accessible and the makeup industry's visibility is at an all-time high, with YouTube makeup vloggers hitting new levels of prominence, more and more celebrities pushing out their own makeup lines, and indie brands gaining viral traction like never before. Thus, ushering in a wave of retail social media trends.
If one thing is clear, social media is having a clear impact on the beauty industry, influencing it in multiple ways - from giving it a greater global platform to opening up new avenues for sales.
"Visual social media platforms like Instagram are being used as virtual stores with feeds acting as virtual product displays," says Influencer Marketing Hub. "Take the beauty brand, Sephora, for example. On their Instagram feed, users can simply click on a picture to shop."
It's also forced brands to examine their practices, especially when it comes to being eco-friendly and inclusive, given that for millennials and Generation Z, being environmentally friendly and embracing diversity is more important than ever.
"25% of beauty buyers want their favorite brands to provide eco-friendly products," says GlobalWebIndex. "Social media has also been instrumental in bringing awareness to issues of diversity and inclusivity — including race, body positivity, sexuality and gender."
Another way it's influencing beauty? It's bringing technology to the experience, specifically augmented reality - but more on that soon! Let's dive into some examples of brands using social media to the fullest and the hottest retail social media trends.
E.L.F. Cosmetics and Tik Tok
Social platform TikTok just keeps growing in popularity and beauty brand E.L.F. Cosmetics (stands for Eyes, Lips, Face) capitalizes on that with an exclusive hashtag challenge designed to increase brand awareness and reach consumers in a digital way. What makes its branded, highly successful #eyeslipsface challenge so unique is that it's the first one on the social platform to feature an original song - one that even makes it to iTunes and Spotify.
"The cosmetics company partnered with Brooklyn creative agency Movers+Shakers to turn its eponymous abbreviation — eyes, lips, face — into the song," notesMobile Marketer. "The song was written and recorded by artist Holla FyeSixWun and Grammy-Award winning songwriter iLL Wayno."
So how does it work? The hashtag challenge consists of a one-day only E.L.F. branded takeover of TikTok, plus additional media, TikTok content creation, and influencer marketing. The brand's ultimate goal is to push out content daily on the platform. And it succeeds, generatingover 1 billion views on the social platform.
"With its #eyeslipsface campaign, e.l.f. shows one way the recent trend of brands embracing TikTok might go to the next step as marketers invest in creating musical content specifically for the platform," notes Mobile Marketer.
Talk about a brand leading the way in retail social media trends.
Dior Instagram Filter
Anyone who uses Instagram knows, it's all about thefilters! Dior gets in on the action on the social platform with its first-ever augmented reality experience to highlight its 2020 Dior Holiday Makeup Collection.
What sets this apart from other beauty brands using augmented reality to showcase its products to consumers, is that Dior uses the technology as a face filter, add sparkly, fireworks effects to selfies.
"To see the filter, users need to visit the @diormakeup account on Instagram and click on a link in the biography section that opens the image-messaging app's camera feature," notesRetail Dive. "The Dior face filter appears in the carousel of AR effects at the bottom of the screen."
The idea behind Dior's approach to augmented reality is to capitalize on how people are using social platforms like Instagram, moving past "physical makeup in a world where social media is creating a new form of 'homoinstagramus' beauty," notes the Retail Dive piece.
The colors featured in the face filter are that of the brand's 2020 Holiday Makeup Collection. Learn even more about Dior's creative efforts to incorporate augmented reality into its marketing campaigns and how it's hopping onto some of the latest retail social media trendshere.
Disney and Maleficent Makeup Try-On
As part of its promotion for its film, "Maleficent: Mistress of Evil", Disney launches a virtual makeup-try on experience (one of the latest retail social media trends) exclusively on YouTube. The way it works is that users have the chance to "transform" themselves into the Disney villain Maleficent while watching a makeup tutorial done by makeup artist Promise Phan, a user with almost 6 million subscribers.
"To promote the "Maleficent" sequel, Disney aims to reach younger audiences who are tuned into online tutorials and more likely to watch video content on their mobile phones than traditional TV," notesMobile Marketer.
According to a survey conducted by Piper Jaffray, YouTube comprises 37% of teens' daily video consumption, making it a natural social avenue for Disney to target its marketing efforts. To utilize the augmented reality portion of the experience, video viewers who have the most up-to-date version of YouTube can choose the "launch camera" option while watching the Maleficent makeup tutorial that allows them to both watch the video and get a selfie view at the same time.
"App users can decorate their selfies with virtual eye makeup, lipstick and Maleficent's headdress, and take a selfie to share on social media," says Mobile Marketer. A wickedly good combination indeed!
Social media and augmented reality experiences show no signs of slowing down, and as the beauty industry continues to expand, its using social media in new ways, and brands need to take notice of the latest retail social media trends.