Salesforce: Team USA Park City Olympic Activation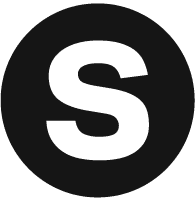 Sparks Marketing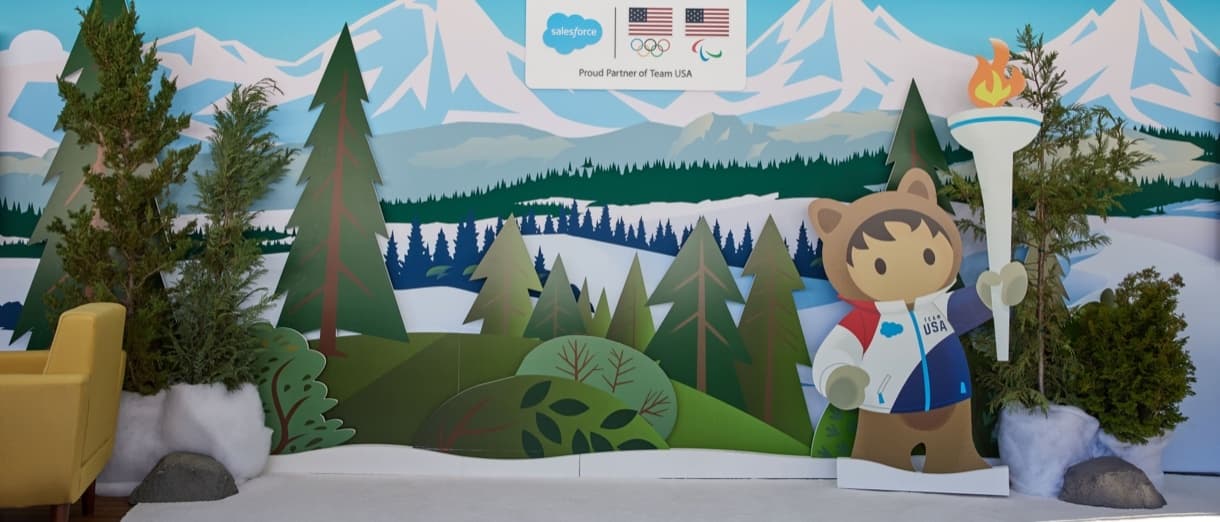 One of the most important and life-changing moments in any athlete's life is the chance to compete in the Olympic Games. And even more incredible than that is the opportunity to share that experience with family, friends and loved ones.

When the Omicron variant put a sudden halt on what had otherwise been a reemerging world, it also heartbreakingly prevented friends and family from being able to make the special trip to Beijing to cheer on and support the athletes competing in the 2022 Olympic Winter Games.

And yet, Team USA sponsors and companies like Salesforce found meaningful ways to recreate that sense of connection and community for families, friends, and VIPs, in Park City, Utah—home to Team USA's Olympic "village" and official event spaces, and host city of the Olympic Winter and Paralympic Games in 2002.
Creating Connections: Salesforce Brings Friends, Family and Fans Together
Inspired by its own corporate spaces, Salesforce created a relaxing yet engaging lounge environment on the second floor terrace of the Team USA House where Olympian friends and family connected and shared an experience rooted in love and support. The lounge was filled with comfortable chairs and couches, beautiful scenic walls depicting snow capped mountains, pine trees, and signature Salesforce characters enjoying winter sports. It also offered stunning slopeside views of the mountain where the past Winter Olympic Games were held, providing a dynamic living backdrop of people skiing and snowboarding—a simple yet beautiful reminder of what some of their loved ones were doing during the games.

The company also welcomed customers and donors for viewing parties hosted by a variety of US Olympic and Paralympic Properties and also had a presence across town at the Doubletree, welcoming friends, family, donors and executives for additional Winter Games viewing parties.
Connecting People to Innovative Business Solutions
Not only did Salesforce create an environment that connected people to one another, the company also showcased its ability to connect customers to innovative business and professional solutions.

A large screen in the space highlighted innovative Tableau analytics technology ("Data tells the story behind the glory"). Data visualizations provided stats and figures about a range of US Olympic teams, from Figure Skating to Curling to Speedskating as well as about Team USA as a whole.

The data, available to check out here, provides visual answers to such questions as "Just how much difference do small steering changes make?" for example when it comes to USA Bobsled and Skeleton. The goal is to help people learn more about the athletes, their performance, how they compare to other competitors and more.
Creating a Memorable Experience
The Salesforce Team USA Park City Olympics Activation provided a fun and meaningful opportunity to deliver a collaborative experience between the USOPP, USOPC and Salesforce to create a special and poignant experience. Salesforce not only highlighted its innovative Tableau data visualization capabilities, but also allowed friends, family and donors alike to connect with their athletes, network and come together for an unforgettable experience.

The company's presence in Park City will also extend through the end of March for friends and those closest to Paralympic athletes to watch them compete in the Winter Paralympic Games.