Sparks Wins Two EDTA Awards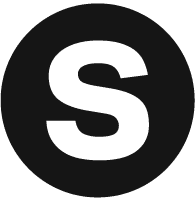 Sparks Marketing
In addition to creating an entry moment and two step-and-repeats, Sparks designed six 30'x30' scenes and six 10'x20' scenes that were inspired from the shows themselves, and handled show operations for 17 active events. The TV shows that were represented were: Andy Warhol Diaries; Arcane; Bridgerton; Cheer; Comedy & Animation; jeen-yuhs: A Kanye Trilogy; Love is Blind / Reality; Ozark; Queer Eye; Russian Doll; Squid Game and Stranger Things.
Four of the creative vignettes incorporated interactive elements that grabbed guests' attention and contributed to the buzz around each scene. A haunted house in the "Stranger Things" set contained a magic mirror, for example, that was outfitted with a motion sensor. When an unsuspecting guest looked in the mirror, the monster Vecna from the TV show appeared behind their shoulder and roared. The Stranger Things experience also contained a sequence of propping, lighting, audio and fog effect to create an eerie atmosphere that echoed the tone of the show.
For the "Squid Game" experience, guests were able to play one of the lethal games from the show—without actually falling to their deaths in this case. For this interactive, participants picked a path across a 4'x10' bridge, trying not to break what appeared to be glass panels beneath them. If a participant picked the wrong panel to step on, a video of glass shattering appeared beneath them, accompanied by audio of breaking glass. Behind the scenes, the pressure of walking on the sensitive interactive LED floor triggered software that directed the "glass" to break randomly.
Other interactives included a custom web-based touch screen quiz for the documentary and reality TV section, and a photo opp in the "Russian Doll" vignette that captured guests' portraits and put them into settings from three different eras—visually transporting visitors through multiple time periods.
Event Marketer's Experience Design and Technology Awards recognize the best use of design and technology in live experiences across a range of categories.
For a list of all EDTA winners, click here.