Trade Show Booth Trends to Make You Stand Out in 2019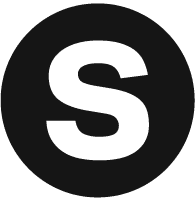 Sparks Marketing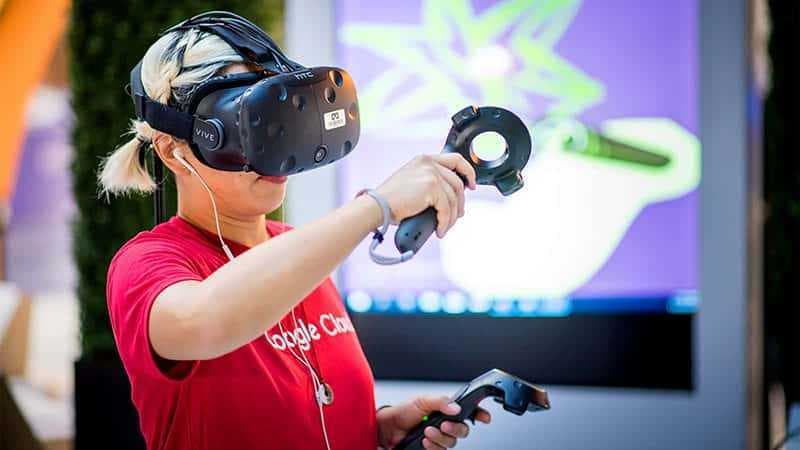 Ensuring that your booth stands out among the sea of exhibits at any given trade show is critical. From digital innovations like interactive games and multi-sensory experiences to virtual reality and creative lighting, here are just some of the top trade show booth trends to help you up your game:

Providing Interactive Games & Challenges

Interactive games and challenges are fantastic trade show booth trends for many reasons. Aside from offering a hands-on way for trade show attendees to get to know more about a brand, or its product, games and challenges build excitement. Attendees will notice if a trade show booth has a gaming element and will often feel compelled to watch or play. Games can also be used to help promote good causes. Medical device company PENTAX Medical did just that, combining gaming and product demos to create an immersive, interactive experience at Digestive Disease Week (DDW) 2017.

Writing about PENTAX Medical's trade show booth experience with its accompanying "Colonoscopy Challenge", Forbes notes, "[t]he interactive game used LCD touch screens that took attendees on a journey through the colon. PENTAX donated money to the Colon Cancer Alliance for each time the game was played."

Using games and challenges to showcase your mission, educate attendees AND help make a difference in people's lives? Talk about a win!

Providing Multi-Sensory Experiences

Multi-sensory experiences are quickly become one of the most valuable trade show booth trends. Marketing Week notes, "[c]ontrolling these sensory interactions can deliver an engaging and stimulating brand experience at every point in the user journey and create valuable equities for your brand along the way."

If you're looking for an example of a stellar multi-sensory trade-show experience, look no further than the Google for Education EDUCAUSE activation. This experience showcases Google Cloud platform solutions for higher education. Designed to mirror a modern classroom, it's filled with engaging interactive experiences subdivided into specific areas of attendee interest (Campus Tour, Teaching Theater, Study Lounge, etc.) and includes a Vision API portrait booth digital activation.

Inside the photo booth, attendees can create and take home a portrait; the color and design of the photo's background represents the subject's mood and is determined via a scan of their facial expression. Personalized and memorable!

Additional interactive features include the "Office Hours" section, featuring a Jamboard, G Suite's collaborative whiteboard. Here, attendees can chat, share, and view what fellow attendees hope to see from Google Higher Ed EDU. Both visually engaging and mentally stimulating!

Lastly, attendees can go on a Google Cardboard expedition, fully immersing themselves in and exciting, educational VR experience.

Incorporating Virtual Reality

Virtual reality continues to be one of the top emerging digital trade show booth trends and a can vastly increase attendee traffic. In fact, according to a study by Greenlight VR Research, 53% of consumers say they're more likely to buy from a brand that sponsors a VR experience.

In 2018, Forbes Agency Council member Timothy Nichols of ExactDrive, Inc., shared his predictions about the impact virtual reality will have on trade show booths, saying, "Virtual reality will have many advertising benefits on and off the internet. Trade shows, for example, will be able to use the technology to enable potential customers to experience your product in a very engaging environment. Utilizing VR will attract potential customers to trade show booths, display and advertise products in an innovative fashion, and capture leads for marketing and sales teams to follow up on and close."

As Jasoren points out in the article "Business Value and Cost of VR App Development for Exhibitions and Trade Shows", there are several effective ways to integrate VR into your trade show booth. Some of the top methods include streaming the VR feed on a video wall, engaging attendees with VR gamification, or hosting a 360-degree VR meeting for offsite attendees.

For a great example of a brand using VR at their trade show booth, look no further than Mazda's experience at AutoShow 2017, giving attendees the chance to take a VR car ride!

Getting Creative with Lighting

Using creative lighting, especially bright lighting, can add that extra WOW factor, attract attendees to your booth in droves, and is one of the top trade booth trends of the moment. 3D Exhibits shares the impact bright lights can have saying, "We've already seen a tremendous increase in the number of exhibits that leverage strings of LED lights and other lighting products to add linear lighting accents to their exhibits. Highlighting counter edges, walls, floor lines, and other elements with this tactic draws attention and adds visual interest."

In addition to bright lighting, another trend continues to be on the rise – responsive/kinetic lighting. Great for creating multi-sensory experiences, sound-responsive and interactive lighting can make attendees feel like they're in another world – and provide some great Instagram material!

With so many ways to make your brand out in 2019, try using one or more of these trade show booth trends to give your attendees a memorable experience that'll have them talking and sharing for months to come afterwards!


---

Check out some of the top trade show exhibits designed and produced by Sparks.