Virtual Event Tactics: Four Ways to Spice up Engagement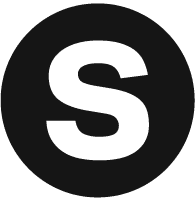 Sparks Marketing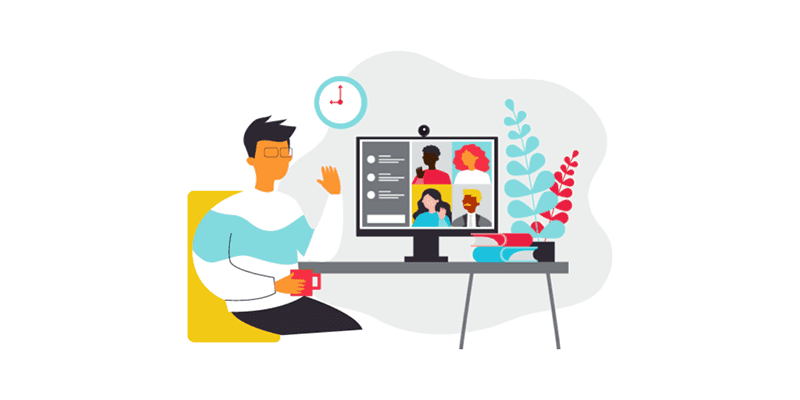 Right now, one thing is clear about hosting virtual events - sessions alone simply don't cut it. Content is key, but between Zoom fatigue and shrinking attention spans, providing different avenues for attendees to engage is critical. The good news? The sheer volume of events taking place these days is giving way to some truly interesting (and effective) virtual event engagement tactics. And in this day and age, you can never have too many tactics in your back pocket. Ready to get started? Let's take a look at four ways to spice up virtual event engagement.


ICEBREAKERS

One of the more obvious challenges of virtual events is networking. Organic engagement opportunities (i.e. casually bumping into one another and making a connection) aren't exactly an option, and let's be honest, sending out cold messages to fellow virtual attendees can be a little awkward. Enter: Icebreakers. Just like in school, these kinds of virtual event engagement tactics can make it easier and more fun to get to know your colleagues. And while they might take place on a platform like Zoom, they're a far cry from a PowerPoint presentation and two talking heads.

And regardless of the size of your virtual event, icebreakers are a great way to boost attendee interactions. Consider activities like personalized Q&As (i.e. What's your favorite movie? Do you have any pets?), a friendly team trivia competition, or curated discussions on why someone is attending the event and what they hope to learn from it, for instance. You could even consider developing your own version of the board game "Guess Who?", posting a fact about an attendee and having the rest of the group try to guess who it is. The possibilities are endless.

CONTESTS & GIVEAWAYS

There's no doubt about it - event marketers are competitive. So it only makes sense, then, to give them a reason to compete and further engage with the virtual event. We're talking contests and giveaways. For a deeper dive into these kinds of virtual event engagement tactics, we're turning our attention to this year's Cisco Live, and its contests (and their corresponding giveaways), which serve as an important part of Cisco's engagement strategy and in some cases, help amplify the event's reach.

On the social media front, leaderboards keep track of the attendees that post the most about the event. There are also trivia games, session polling, and surveys that offer attendees a chance to win prizes like 2021 conference passes, virtual assistants, and #CiscoLive bobbleheads - all great giveaways worth competing for.

NETWORKING

Cultivating virtual networking is challenging. But, there are a few platforms that provide engaging ways to connect attendees. One of the more complex offerings is VRChat, a social VR platform that lets attendees talk and interact with each other as 3D avatars. The setup requires participants to wear Oculus Quest headsets (so it can require extra room in the event budget), but if you can swing it, the experience can't be beat. When it comes to executing these kinds of virtual event engagement tactics, we look to HBO, who leverages this technology to give a group of 100 influencers the chance to virtually network and complete team activities together, like virtual escape rooms and other group puzzles.

If you're looking for a more accessible form of virtual networking, e180's Virtual Braindate platform just may be the answer. Like it's in-person counterpart, the platform helps event professionals increase audience engagement and facilitate networking over topic-driven conversations, with attendees meeting one-on-one based on a shared interest in a given subject matter. The platform also features virtual learning coaches who help participants make the most out of their experiences, such as helping them set a learning intention for the Braindate.

GUIDED HAPPY HOURS

Being unable to attend an event in-person doesn't mean happy hour can't be part of the virtual event experience. With that said, throwing people into a Zoom call and letting them talk over each other might not be the most effective strategy. Instead, consider guided happy hours featuring an expert as the host. This kind of setup gives attendees a designated activity to participate in, while mingling with fellow participants in a more controlled environment. A fun example of the world of these kinds of virtual event engagement tactics is Fabio Viviani's guided happy hour at the Experiential Marketing Summit. Viviani, an Italian best-selling cookbook author, TV host, and "Top Chef" fan favorite, hosts an interactive cooking demonstration that attendees can participate in while doing some casual networking. They can also interact with Viviani by asking him questions in the chat, which he answers on screen. And really, who doesn't enjoy a good tortellini dish?

Sessions are essential, but there are so many other touchpoints that make up a successful virtual event. Just like at physical events, organizers have to find effective ways of giving attendees a 360-degree experience that helps them meet their goals while blowing their expectations out of the water. It may sound like a tall order, but think of how far we've come since March, and how much progress will be made in the months to come. Onward and upward.


---

Check out virtual and digital experiences designed and produced by Sparks.