Driving Meaningful Change in HIV
At IDWeek, Gilead Sciences invited attendees into its engaging, interactive 2,400 sq. ft. space, where it debut its HIV Franchise story, emphasizing its commitment to innovation and its position as a leader in driving meaningful change in HIV. Each of Gilead's HIV brands were integrated into the exhibit, allowing Gilead to deliver a cohesive, inviting experience that unified its HIV portfolio and generated increased synergy and impact.
SERVICES
Exhibit & Expo Services
Strategy & Measurement
Creative Strategy & Design
Digital Interactives
Content Design & Production
Fabrication & Logistics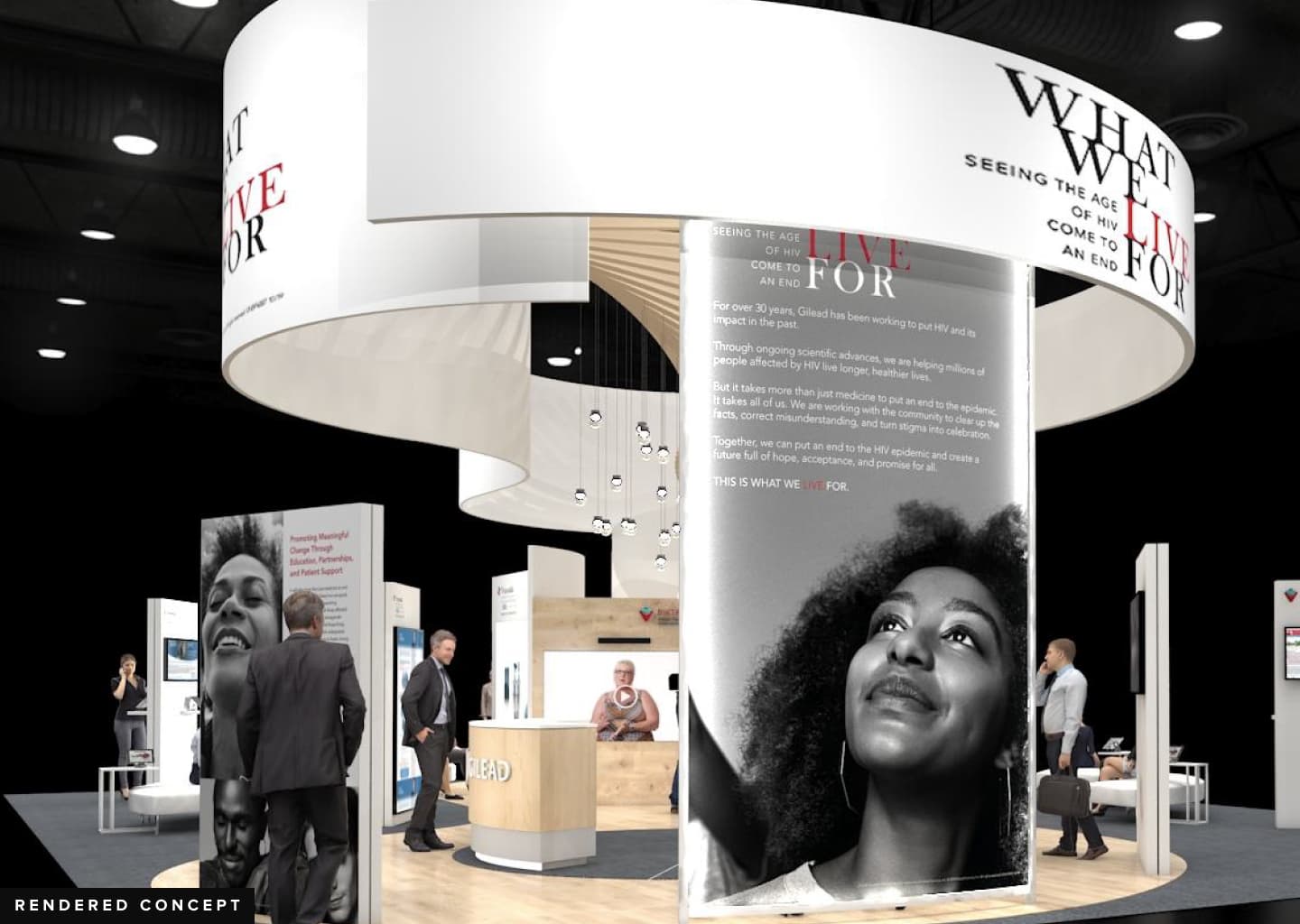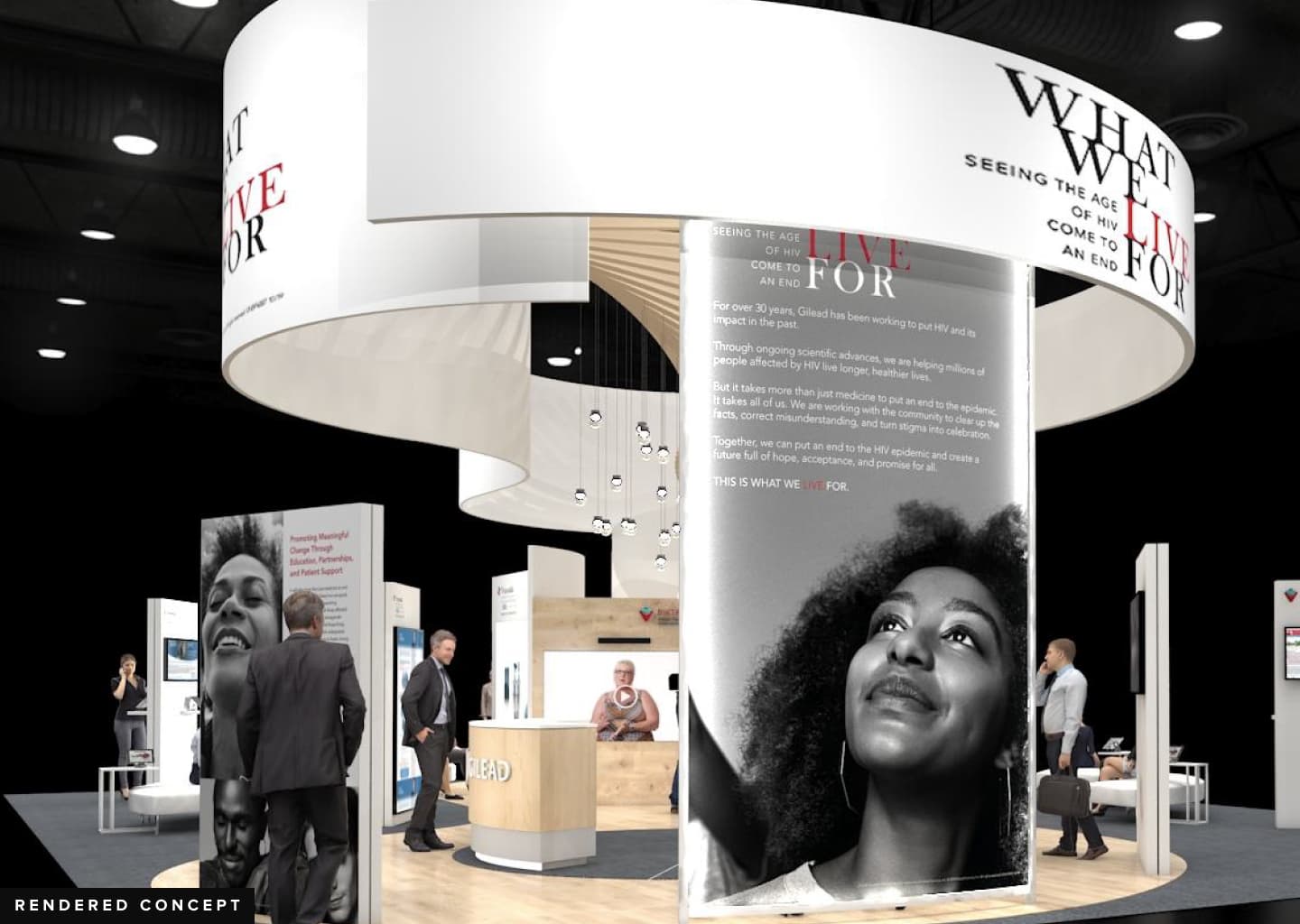 Rendered concept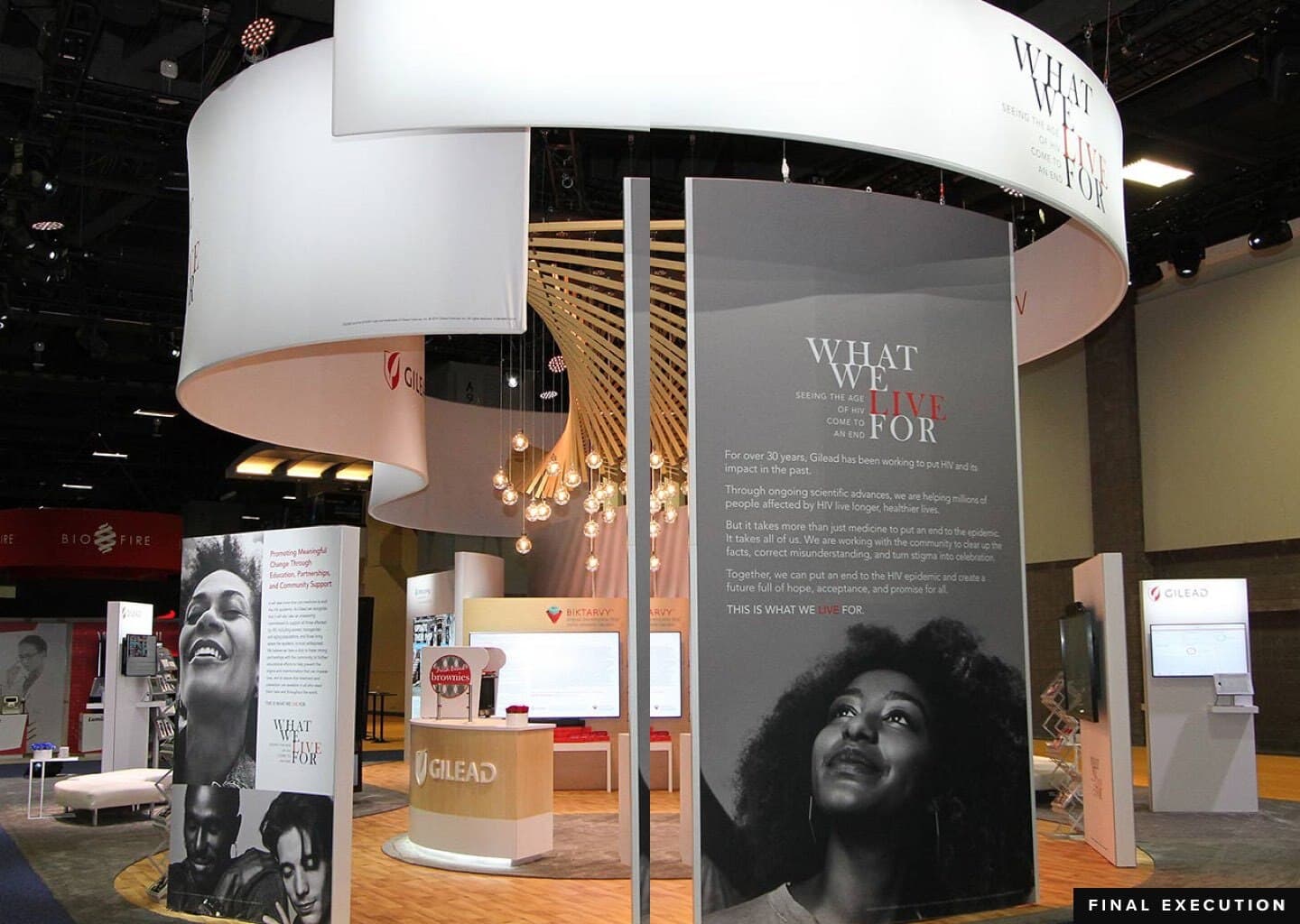 Final execution
The Gilead Sciences IDWeek exhibit's central feature was an overhead sculptural wood element that was inspired by an abstracted DNA Strand/helix. This concept represented a combination of science, technology, and art. Curved architectural elements informed the entire exhibit's design, providing an approachable aesthetic. Lounge areas, floor inlays, and curved wall elements combined to provide specific areas for Gilead's three therapeutic brands to exist within its larger HIV brand.
Wood was chosen as an accent material throughout the space, making for a comfortable environment that was in contrast to the typical clinical, sterile material pallets often utilized in the healthcare space. This consistent use of accent material allowed the therapeutic spaces to feel cohesive yet unique at the same time.
The Gilead IDWeek exhibit elevated and supported the Gilead HIV Franchise story while bringing attendees together in a unique, engaging way.
For the exhibit's activation, attendees had the opportunity to participate in the creation of a photo mosaic. Throughout the show, more than 800 attendees took photos that were added in real-time to the mosaic. One by one, the individual photos were eventually built-out to be one of the Gilead campaign images.
With a printer onsite, each attendee received a print version of their picture, branded with the Gilead "What We Live For" slogan, along with an email of the photo for social sharing.
Let's create exceptional together.
Exceptional work is more than just the banner we wave–it's our promise.
get in touch
See other projects like this