Medtronic
TRADE SHOW EXHIBITS
Medtronic Program
Elevating the Brand's Global Presence
Over the past twenty years, the Sparks team has partnered with Medtronic through multiple acquisitions, two rebrands and three global exhibit programs, building an international presence that spans 150 shows annually in the US and 90+ shows in Europe and beyond.
After successfully creating a consistent, experiential brand voice and consolidating many siloed programs into one, unified domestic program, we were asked to help expand the vision into the brand's international markets. Working in lock step with Medtronic's global design committee, our team developed a solution to extend the new Medtronic presence worldwide - thus creating the original Medtronic Global Trade Show Program.
SERVICES
Exhibit & Expo Services
Strategy & measurement
Creative strategy & design
Digital Interactives
Content design & production
Fabrication & logistics
Global Execution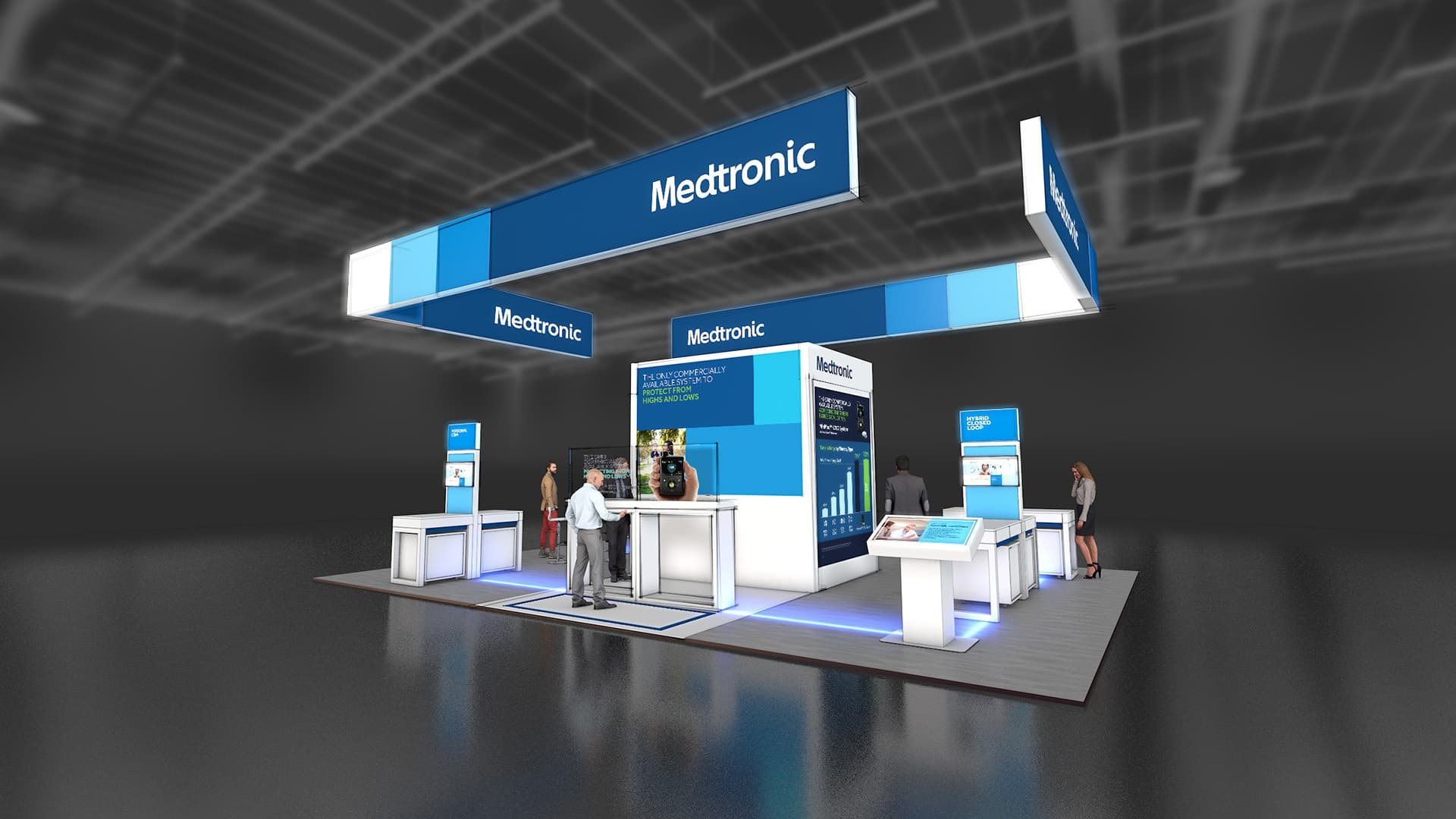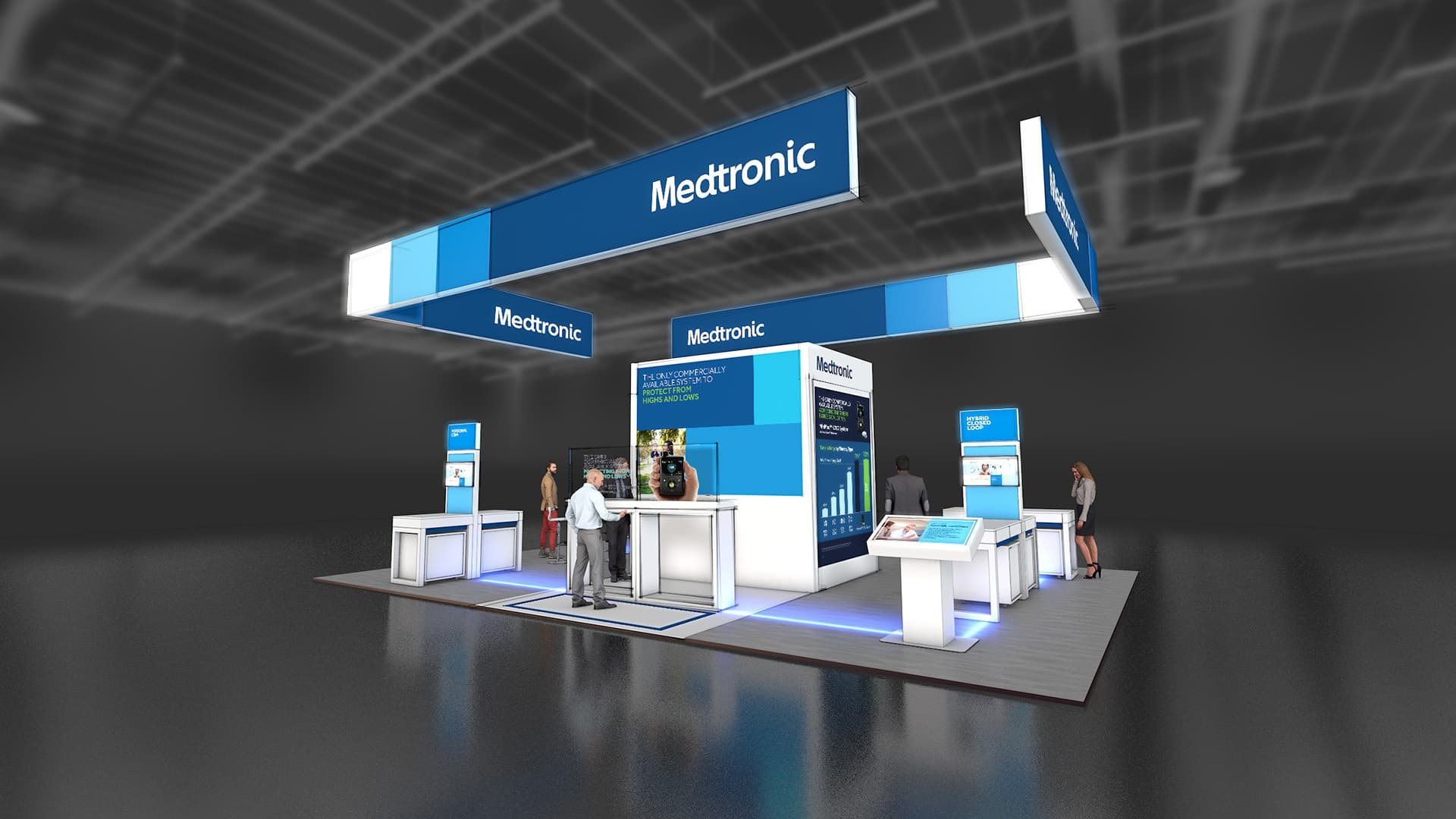 Rendered concept
Final execution
A Global Rebrand
A Modular Kit of Parts
As the existing global trade show partner, Medtronic engaged us to assist on the considerable task of a full global rebrand. We were committed to delivering a reimagined exhibition strategy that would not only build on past successes but pave the way for future innovation and growth. 55 global discovery sessions in multiple countries were held to allow for creative brainstorm sessions, presentations, design critiques, and storyboarding. This collaboration resulted in the development of a modular kit of globally utilized components.
A Modular Kit of Parts
This scalable design was focused on customer experience and was far more streamlined and flexible; a key element for any business exhibiting at shows that vary so greatly in size. The flexibility allows the design to be equally compelling from a small table-top format to a massive 80'x80' experience. The new global components allow each business unit and geography to deliver an engaging experience that is both educational and culturally relevant while maintaining brand consistency across all international markets.
Let's create exceptional together.
Exceptional work is more than just the banner we wave–it's our promise.
get in touch