Netflix
ACTIVATIONS
Netflix FYSEE
Bringing the Best of Netflix to Life
The popular Netflix "FYSEE" event space brought the best of everyone's favorite Netflix shows to life. The four-week-long showcase, anchored in Emmy®-eligible programming, welcomed industry and guild members to mix and mingle with the casts and creators of their favorite Netflix shows leading into the Emmy® season through a series of screenings, conversations and special events.
SERVICES
Event Production
Program Strategy
Creative Strategy & Design
Digital Interactives
Fabrication & Logistics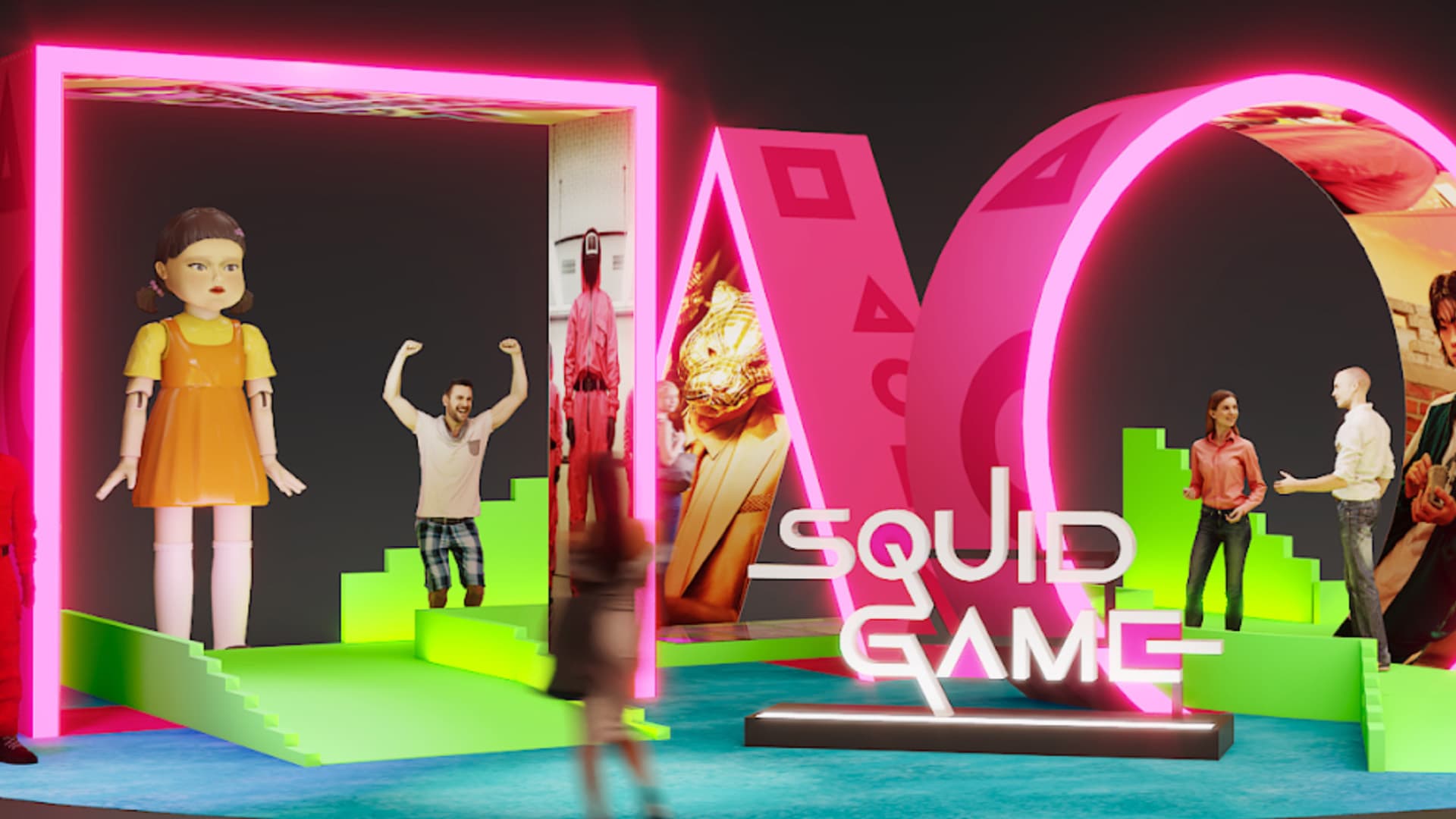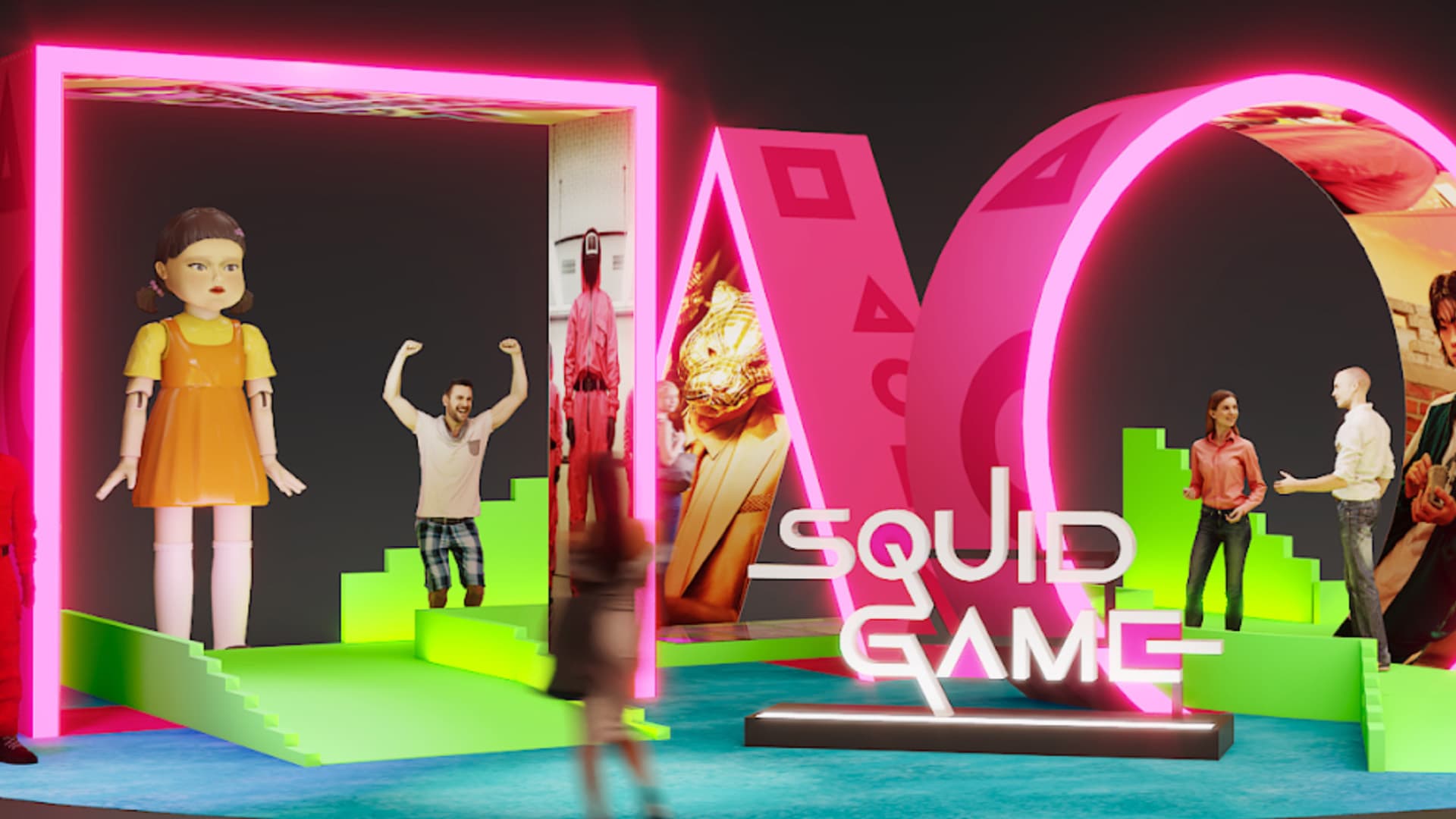 Rendered concept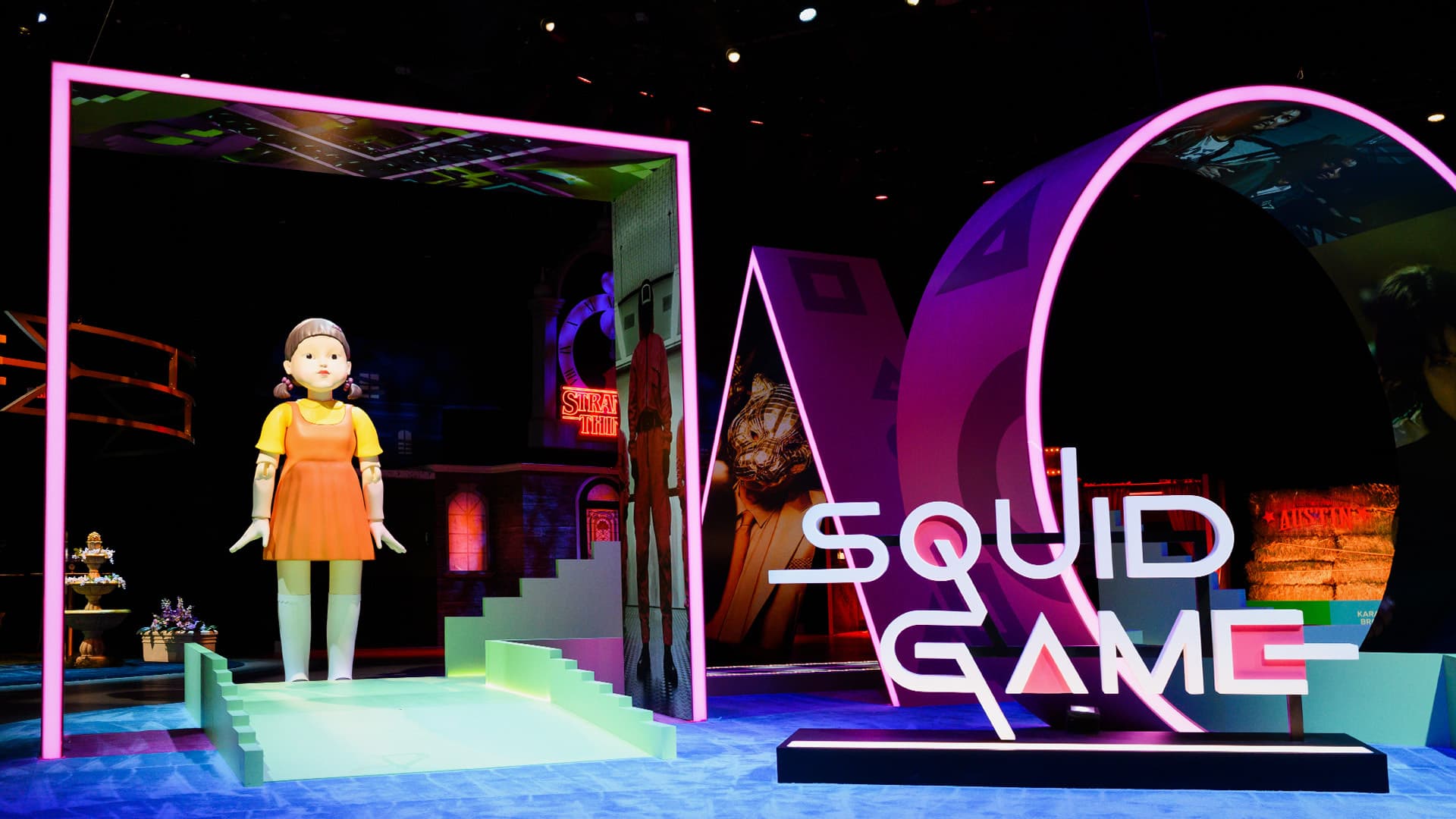 Final execution
Netflix FYSEE brought the best of Netflix to life.
The 30,000+ sq ft space in Los Angeles's Raleigh Studios included 12 immersive show experiences for Bridgerton, Squid Game, Russian Doll, Ozark, Stranger Things, Arcane, Queer Eye, Cheer and more, as well as a theater, two step and repeats, event spaces and back-of-house spaces. The unique environment allowed guests and voters to engage in curated conversations with industry leaders and artisans, and explore the shows through IRL interactive experiences.
Netlfix hosted a total of 17 events over the course of four weeks at FYSEE. Various bars, lounges and tables provided areas for casts and attendees to drink, eat and mingle while each show experience provided immersive instagrammable photo opportunities with props, costumes, and visually stunning backdrops as well as interactive experiences specific to each show.
The Squid Game and Stranger Things interactives were two of the activations' highlights.
With the help of the Sparks Creative Technology team, we brought Squid Game's "Glass Bridge" to life with the use of interactive LED floor panels. Attendees chose between two panels of glass that could either break or not.
As they walked along the platform, the interactive floor reacted by either glass "cracking" or remaining solid indicating they chose correctly.
Attendees Can Explore the Creel House, but be Careful, the Main Antagonist Vecna is Watching
The Stranger Things activation was based on the Creel House from season 4, using audio clips from the show and various lighting programming as a nod to this season's use of light.
A motion sensor magic mirror triggered Vecna, the show's main antagonist, to appear as guests approached. These unique interactive experiences and photo opportunities made everything memorable.
Let's create exceptional together.
Exceptional work is more than just the banner we wave–it's our promise.
get in touch