Villanova
environments
Nike Vestibule
Winning tradition on display
Spotlighting Nike's partnership with the Villanova men's and women's basketball teams, we created a permanent display of cobranded team gear in a vestibule of the university's basketball stadium. Lighting was the star player here, with a custom suspended light fixture and both recessed edge lighting and backlighting for players' team jerseys and sneakers showcased in inset display cases. Game highlights from previous seasons were shown on a digital monitor, ramping up the energy and excitement of current players and recruits alike.
Services:
Brand Environment Services
Strategy & Measurement
Creative Strategy & Design
Digital Interactives
Content Design & Production
Fabrication & Logistics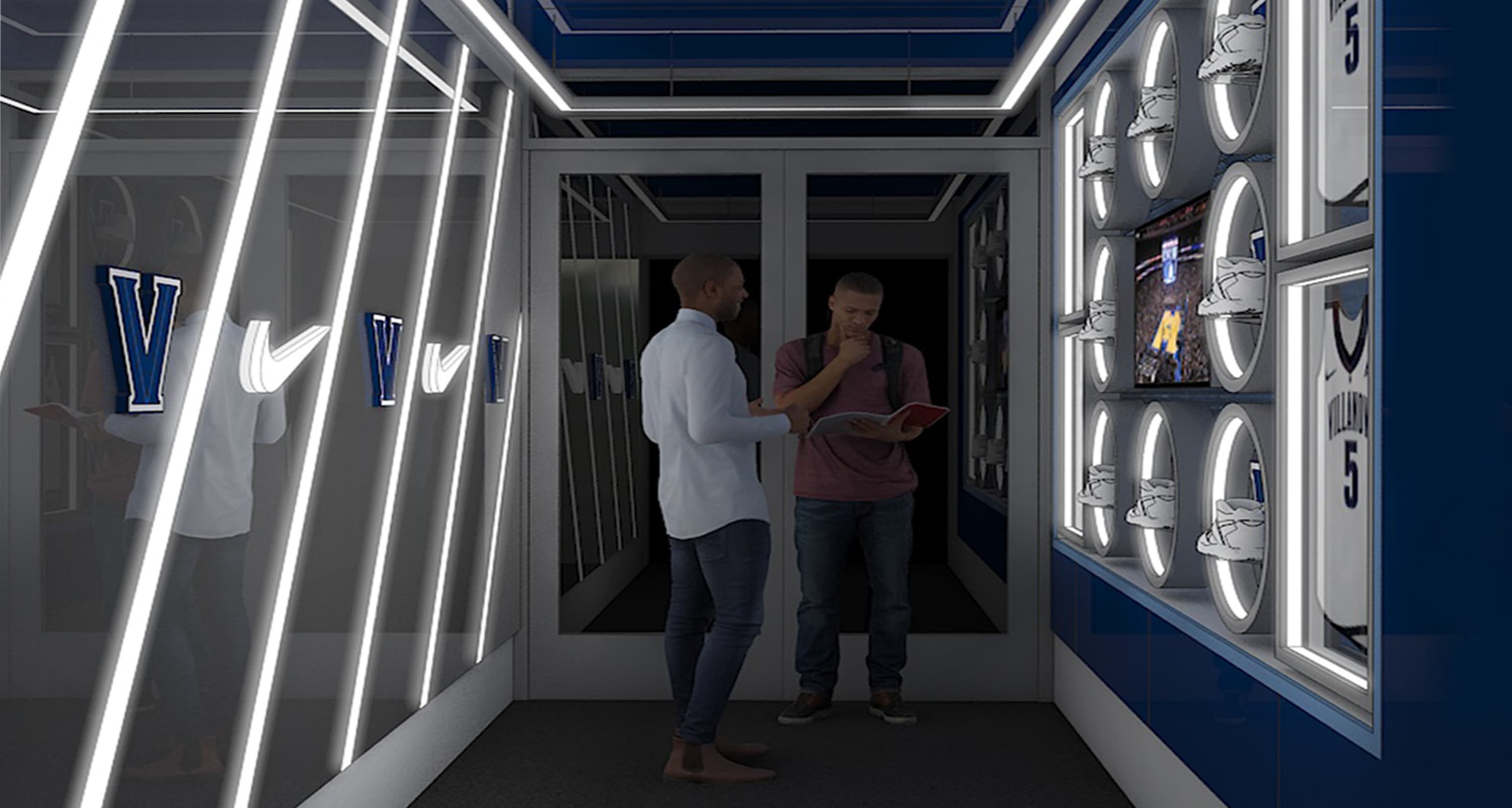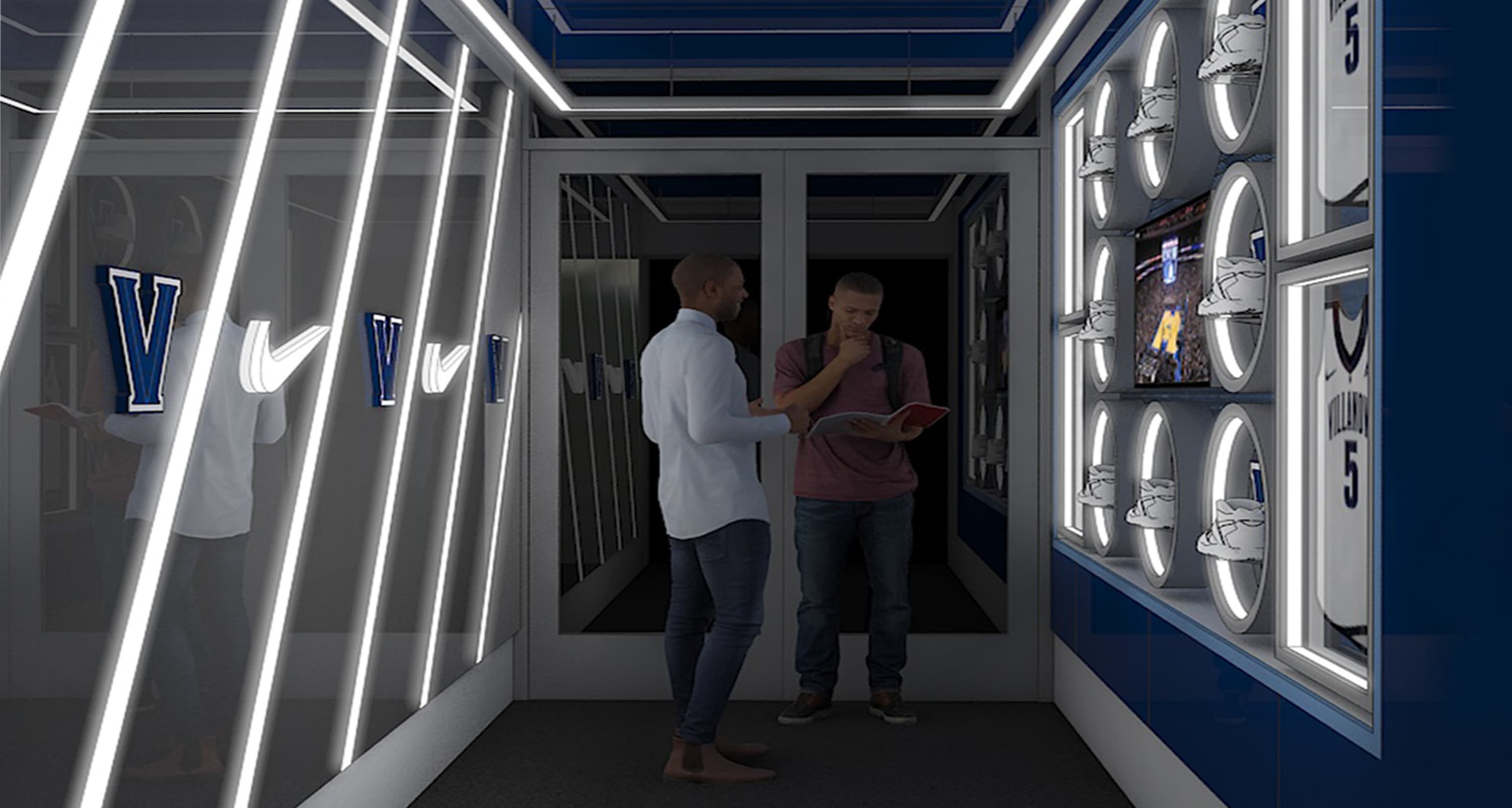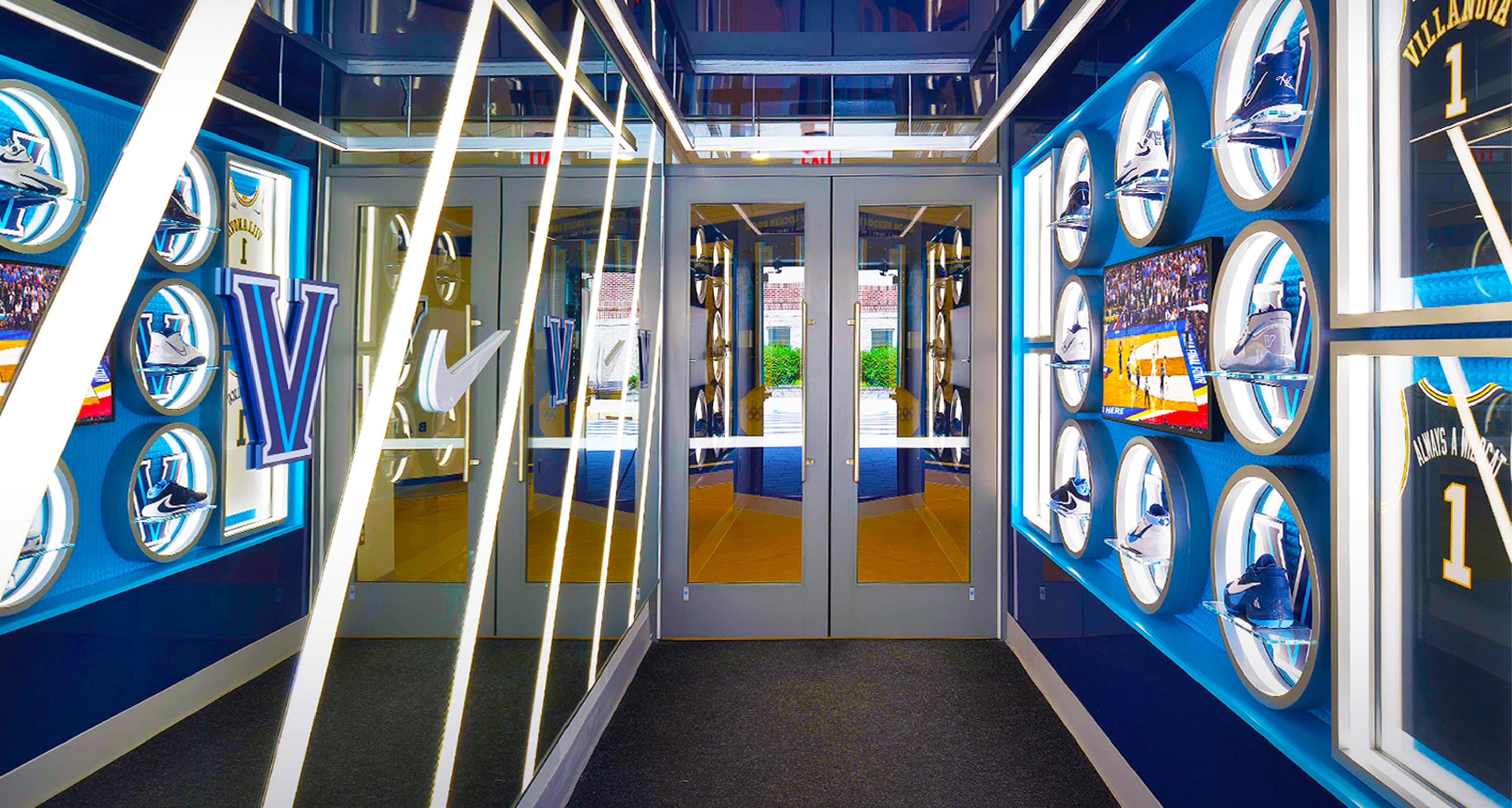 Let's create exceptional together.
Exceptional work is more than just the banner we wave–it's our promise.
get in touch
See other projects like this