ASML
ENVIRONMENTS
ASML Experience Center
Demonstrating Innovation to a Broad Audience
To support large-scale growth with the launch of its extreme ultraviolet (EUV) technology, ASML engaged Sparks, in collaboration with TELL-IT INC, to design an environment that would attract a new generation of talent, make their innovation accessible, and inspire prospects, employees, partners, and customers.
The ASML Experience Center Light Lab in San Diego, CA, presents the company's groundbreaking innovations through a series of immersive and interactive moments geared at delighting trained tech recruits as well as school-aged children.
SERVICES
Brand Environment Services
Strategy & measurement
Creative strategy & design
Digital interactives
Content design & production
Fabrication & logistics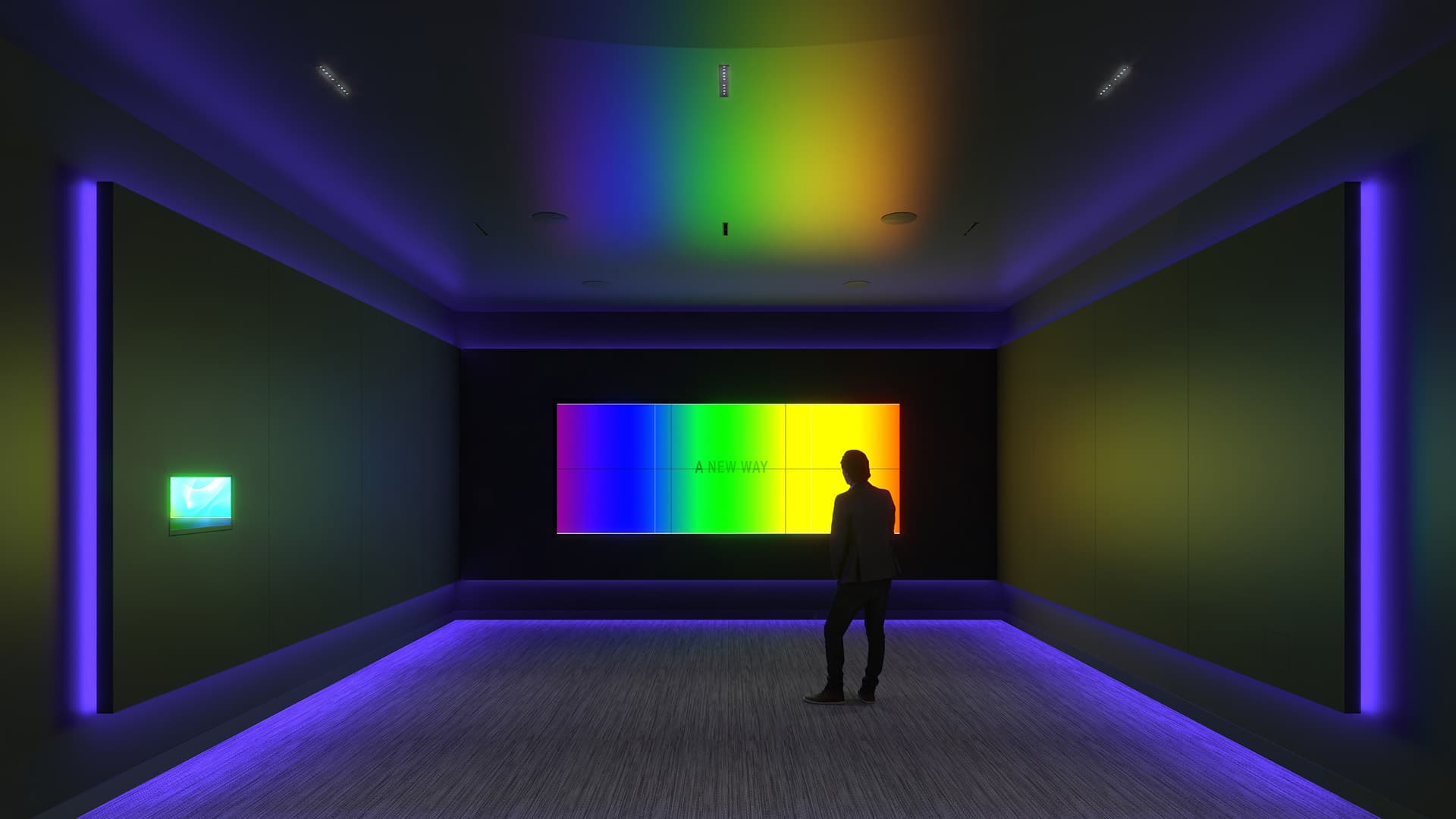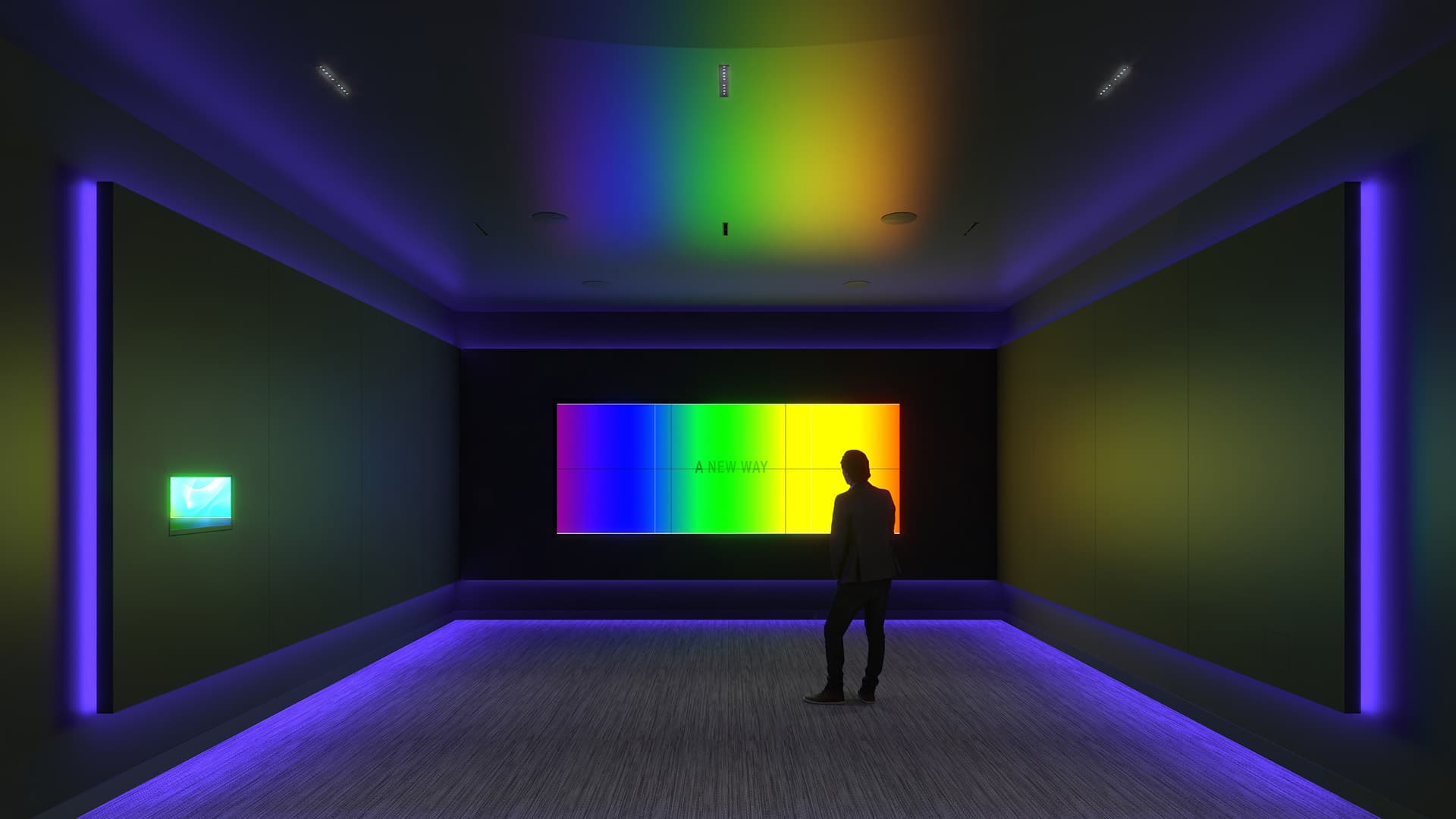 Rendered concept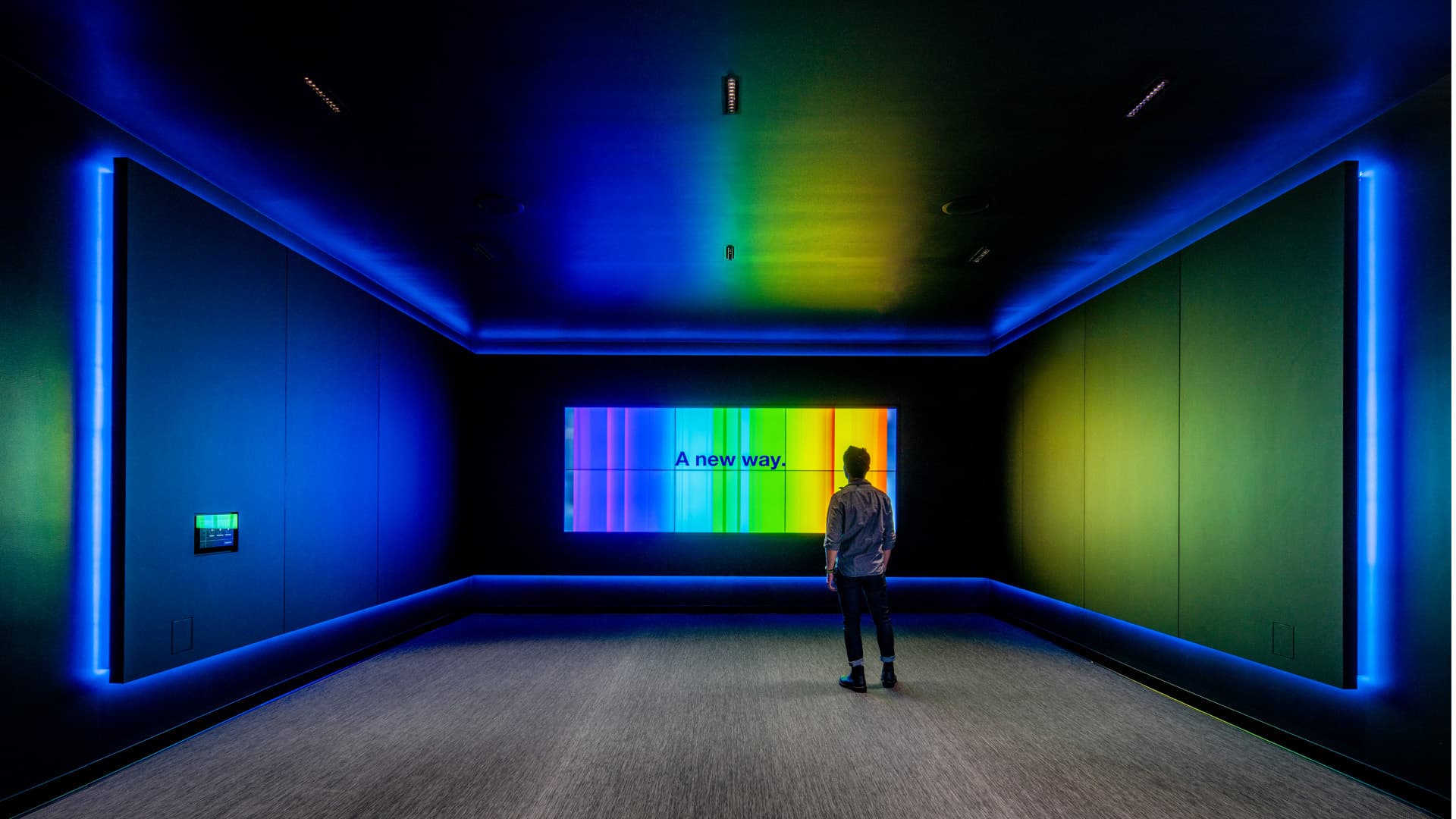 Final execution
The journey begins with a high-level movie sharing the incredible technology behind chip lithography and its impact on the world.
As guests continue through the space, they encounter a series of six interactive stations that demonstrate deep ultraviolet (DUV) and EUV technology, and highlight some of the most compelling challenges ASML engineers tackle every day.
The stations offer a level of detail that demonstrates to science and tech recruits how ASML creates, controls, and integrates light while remaining entertaining and educational enough for school-aged children.
On the surrounding walls, an array of interactive displays and murals offer a deeper look at the company's history and products – including an artifacts space, where visitors view key pieces of the light sources up close.
Sparking Curiosity with the Light Lab Stations
Visualizing DUV & EUV Plasma Physically

DUV is represented in a glass column with plasma rods simulating lighting bolts. EUV is represented on a frosted glass orb with a center light source that starts off dim and brightens until it reaches max illumination, creating a popping sound similar to the sun.

Light Narrowing (Refraction DUV)

Visitors rotate a prism to aim a laser light at a second prism. The second prism is then rotated to achieve a single green beam of light hitting a target.

Light Narrowing (Reflection EUV)

Visitors choose one of two mirrors to reflect a green spectrum with a guide to hit a target. A coated optic mirror reflects only one color of light. The second standard mirror reflects all colors of light.

Control Phase and Frequency EUV

Visitors synchronize two dynamically different forces to control the speed of a light pulse and the speed at which an object on a turntable spins, giving the impression that it's animated.

Control Phase and Frequency DUV

Visitors turn dials to control the frequency and phases of speakers on a screen to hear different tones, dialing it to match the peaks and valleys for a consistent tone.

Geology of a Chip

Visitors view a 3D timeline cross-section of a chip from the 1980's to 2010.
Let's create exceptional together.
Exceptional work is more than just the banner we wave–it's our promise.
get in touch