Dolby
ENVIRONMENTS
Dolby SoHo Experience
Where Science Meets Art, and Technology Meets Imagination
Dolby Soho Experience was the brand's long-term pop-up in the heart of New York City where science, art, technology, and imagination converged. A true creative sanctuary, Dolby engaged Sparks to transform a 30,000 square foot, multi-level space into an innovative, sensory environment that would deliver a series of fresh, immersive audiovisual experiences to the public and creative community.
SERVICES
Brand Environment Services
Strategy & measurement
Creative strategy & design
digital interactives
Content design & production
Fabrication & logistics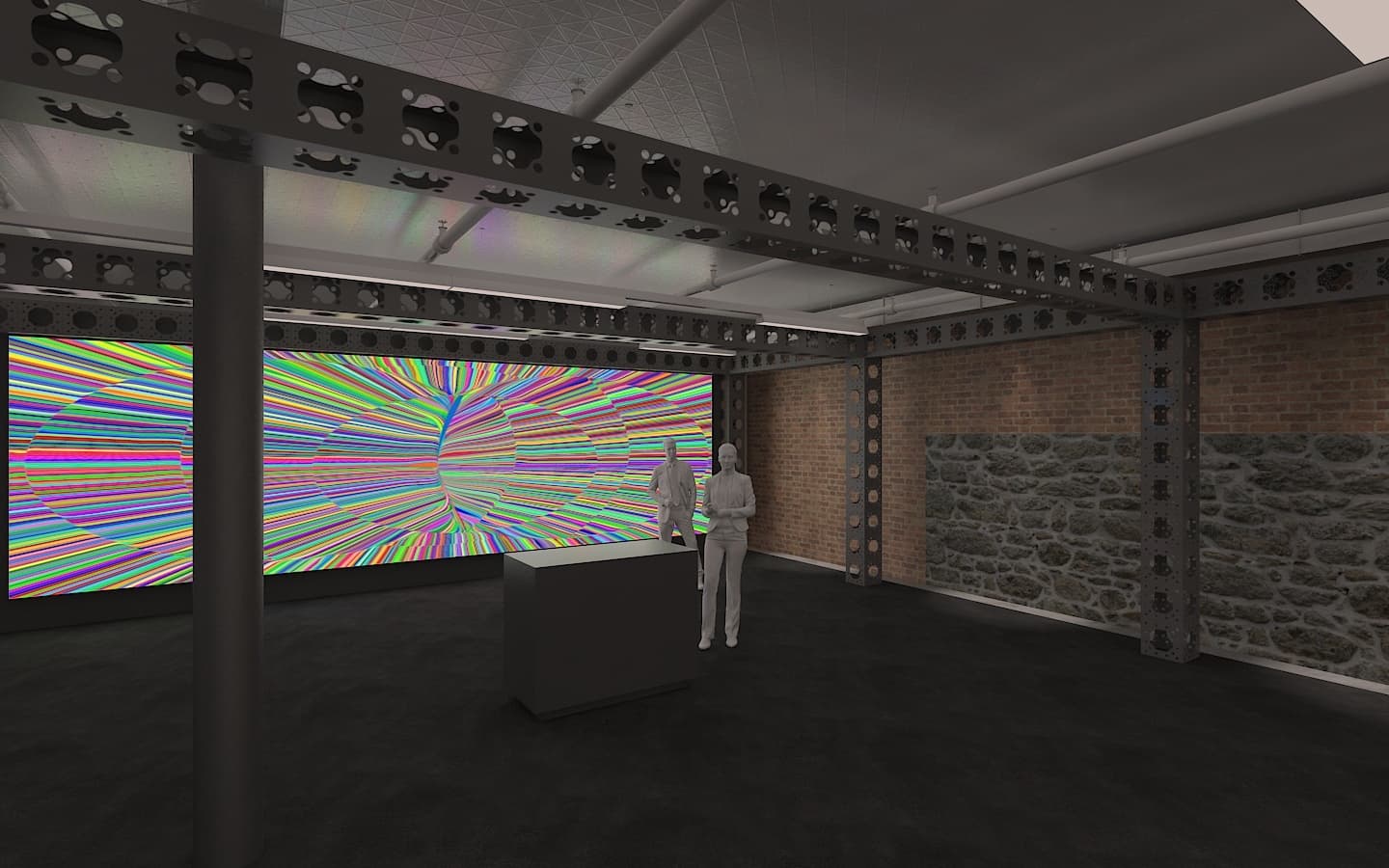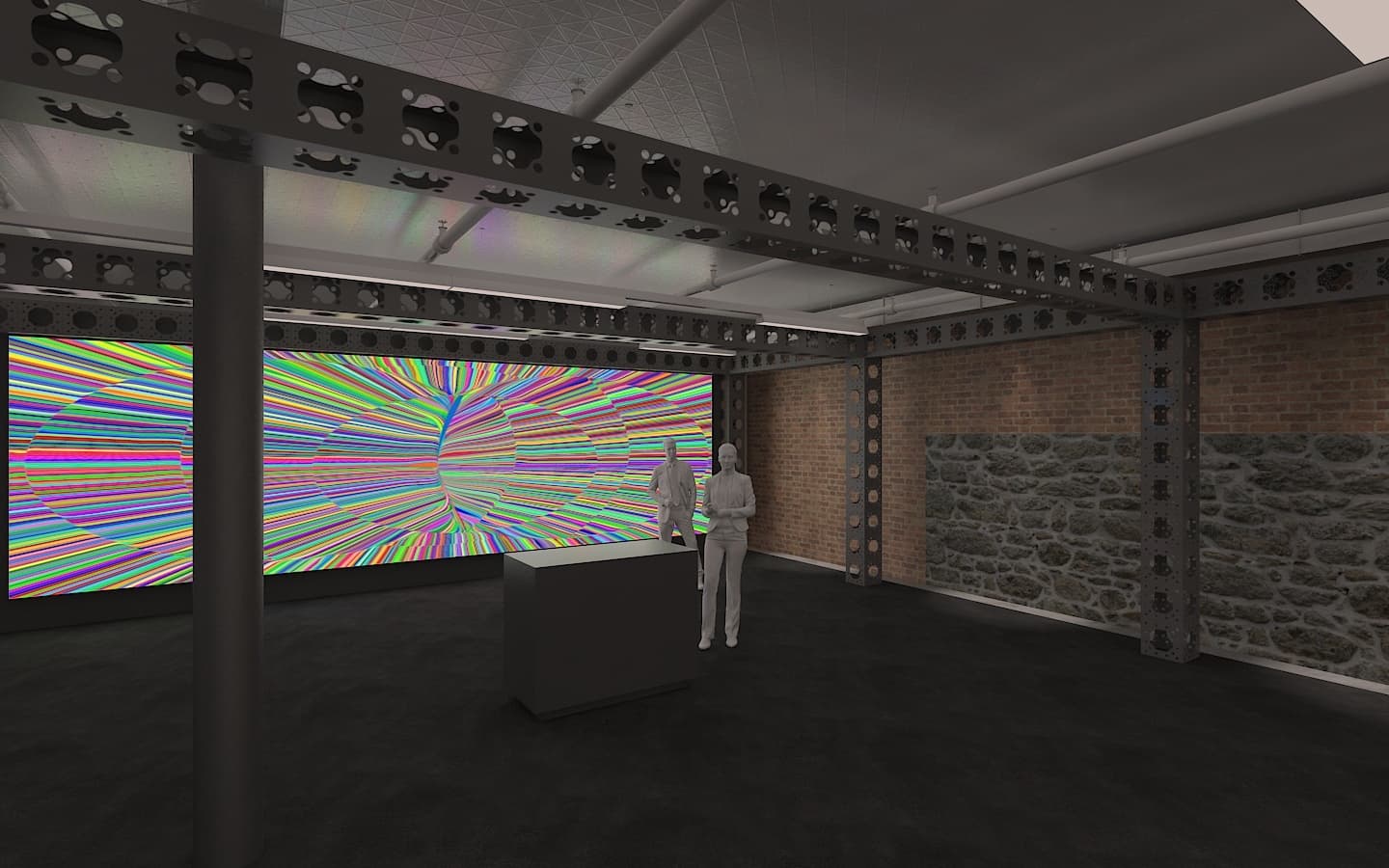 Rendered concept
Final execution
Dolby leveraged its new creative haven as a launchpad to strengthen local partnerships with organizations and institutions that provide immense value for the SoHo community.
Forming Real Connection
Dolby Soho regularly hosted local film schools for workshops, panel discussions and talks with local artists, and offer free unique and creative experiences for anyone curious enough to drop by.
Every three to five weeks, Dolby Soho debuted a new activation, allowing the brand to showcase its range of innovative technologies and high-profile partnerships in film, music, art, and beyond. The individual spaces within were designed to be adaptable so they could accommodate different themed exhibits and could quickly be switched over to the next activation in order to keep the space fresh and maximize attendance.
Acoustically transparent projection screens, semi-visually transparent materials, and mirrors were some of the tools that offered visitors the Dolby experience in compelling and transformative ways.
Activation Areas:
Infinity Space

Created with a wall of TVs enabled with Dolby Vision and strategically placed mirrors, images continued on an endless loop. The space was infused with the immersive sound of Dolby Atmos to complete the otherworldly experience.

Experience Room

This 1,000-square-foot, fully projection-mapped room was paired with a state-of-the-art 34 channel Dolby Atmos audio system for total sound immersion.

Virtual Forest

Visitors walked through a scene as it unfolded across 18 upright screens with Dolby Vision and an overhead Dolby Atmos soundscape.

The Living Room

This living room-style setup offered visitors a glimpse into a Dolby experience that the everyday user could easily recreate in their home.

Dolby Cinema

Visitors got a taste of the full Dolby experience in all its glory in a 26-seat cinema equipped with Dolby Vision laser projection and Dolby Atmos sound.

DJ Lab

Attendees were given a hands-on, interactive demo of the DJ software used for creating live music in Dolby Atmos.

Café

This space was created for attendees to relax, reflect on the experience, and socialize. Equipped with an interactive partner device bar, the Cafe gave attendees another opportunity to engage with Dolby technologies and learn about different devices.
Let's create exceptional together.
Exceptional work is more than just the banner we wave–it's our promise.
get in touch