Dunlee
TRADE SHOW EXHIBITS
Dunlee CMEF
Interactive Product Engagements at CMEF
Dunlee and Sparks came together to create a 1,400 sq. ft. interactive experience at one of Asia's largest medical device shows — the China International Medical Equipment Fair (CMEF). The company's innovative product line was front and center for attendees to learn about and engage in-person and online with high-level senior team members in a COVID-safe environment.
SERVICES
Exhibit & Expo Services
Strategy & measurement
Creative strategy & design
digital interactives
Content design & production
Fabrication & logistics
Global Execution
Designed to be inviting and comfortable yet sleek and modern, Dunlee's signature blue and white color palette was featured prominently throughout.
Light hardwood-style flooring maintained the warm atmosphere while a new display for the company's state-of-the-art CT products greeted attendees and set the stage for an immersive experience.
To accommodate travel restrictions due to the pandemic, we designed a meeting room equipped for virtual connection, complete with sound-insulated walls, sanitized headsets, and a series of large monitors. And when it came to telling Dunlee's product story, custom interactive stations (in both Chinese and English) provided the perfect medium for attendees to take self-guided journeys and get more information.
A standout element of the experience was the educational yet visually appealing historical timeline of Dunlee and the evolution of imaging, which included one of the oldest tube artifacts in the world!
The custom Dunlee space at CMEF provided a meaningful opportunity for attendees to learn more about the company and deepen relationships, while giving Dunlee the chance to showcase why it's a leader in the industry no matter an attendees location.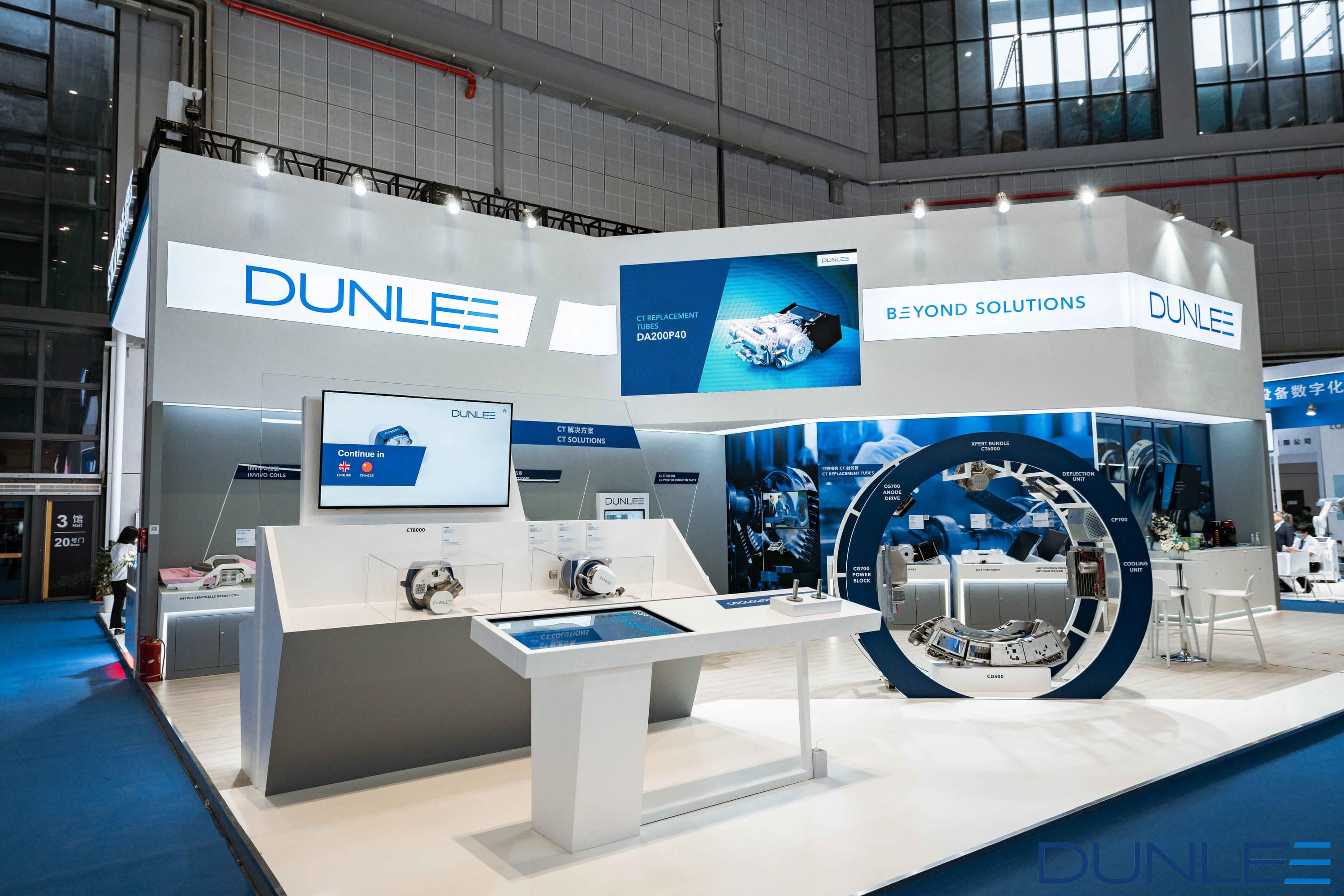 Let's create exceptional together.
Exceptional work is more than just the banner we wave–it's our promise.
get in touch