Meta
brand activation
Paleywknd
Immersive learning from all sides
Meta made a big IRL impact at Paley WKND with an 18'x50' custom space that demonstrated the benefits and excitement of learning in the metaverse. Starting with a Sparks-produced brand video, the attendee journey highlighted content partners and offered AR interactives like digital face painting, a curated visit to the NY Public Library, and seeing parts of the Amazon rainforest in the palm of your hand. The experience culminated in a VR moment that invited participants to visit the International Space Station.
Services:
Content & Production
Creative Ideation & Design
Creative Technologies
Event Production
Fabrication
Our goal
Demonstrate the way technology connects others to education with a welcoming vibe.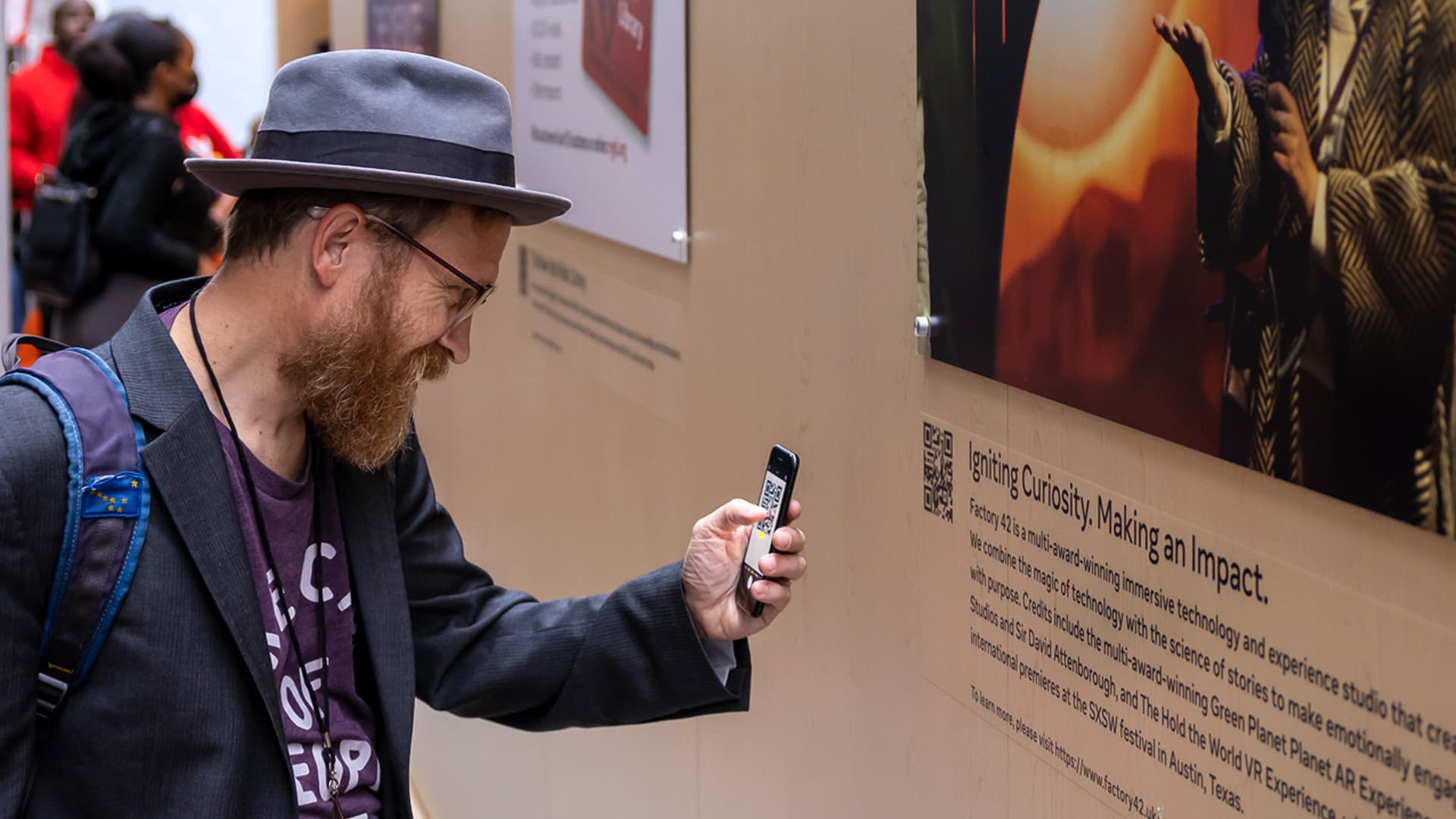 The task required an activation that was approachable from all sides while allowing for an immersive room for a VR experience, a number of stations that allowed for interactive AR, traditional video stations, and room for gathering crowds.
Let's create exceptional together.
Exceptional work is more than just the banner we wave–it's our promise.
get in touch
See other projects like this