Wunderkind
RETAIL
Wunderkind Luxury Retail
A Unique Luxury Experience
When fashion industry veteran, Philip Manghisi, set his sights on opening a new high-end retail boutique in Scottsdale, Arizona, his vision was to create an environment that was not only luxurious but also intimate and welcoming. He wanted to provide Scottsdale residents and surrounding areas with a one-of-a-kind experience that would go well beyond your typical premium retail store.
Enter Wunderkind.
SERVICES
Retail Fixtures & Services
Creative Strategy & Design
Value Engineering
Fabrication & Logistics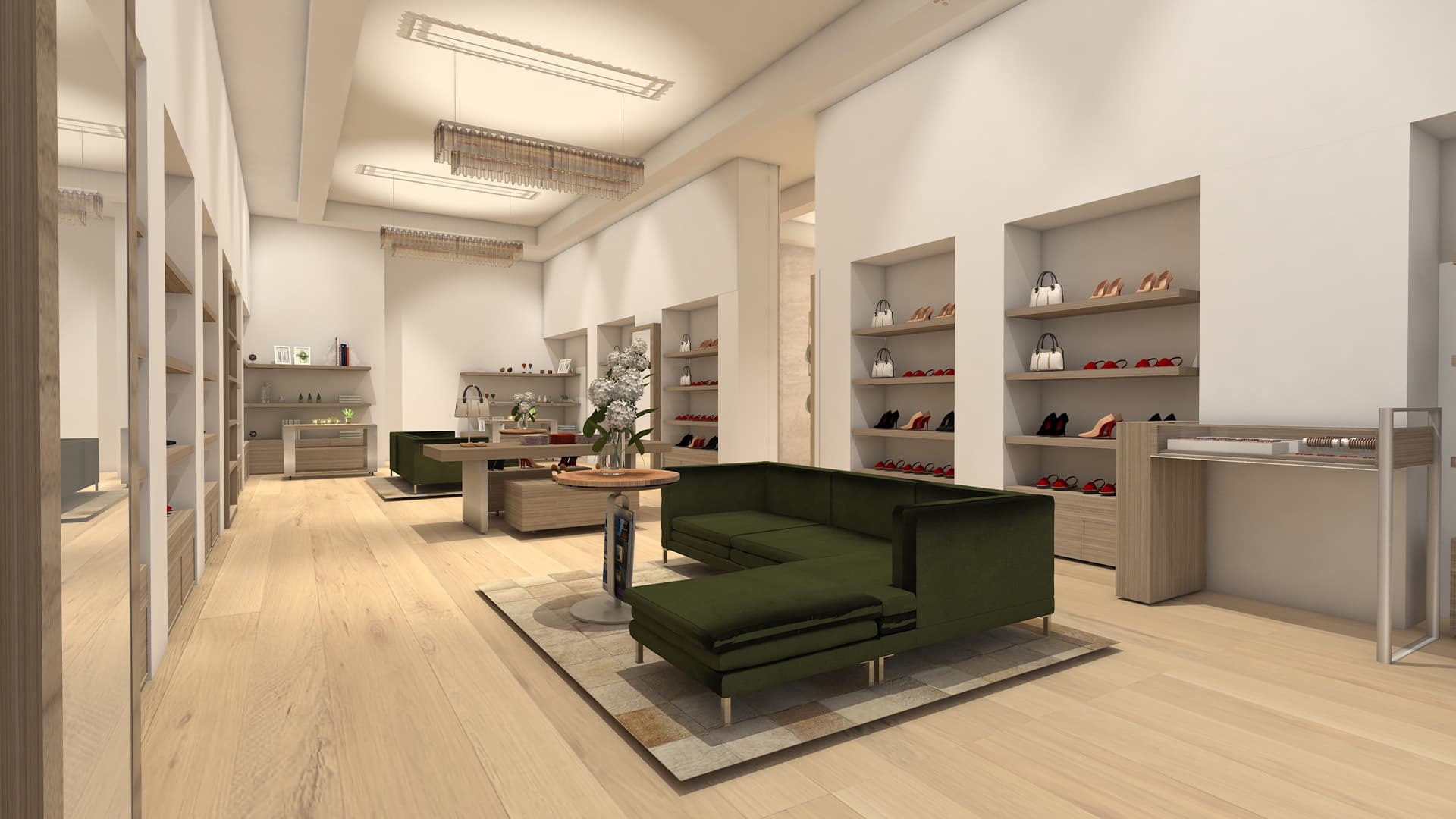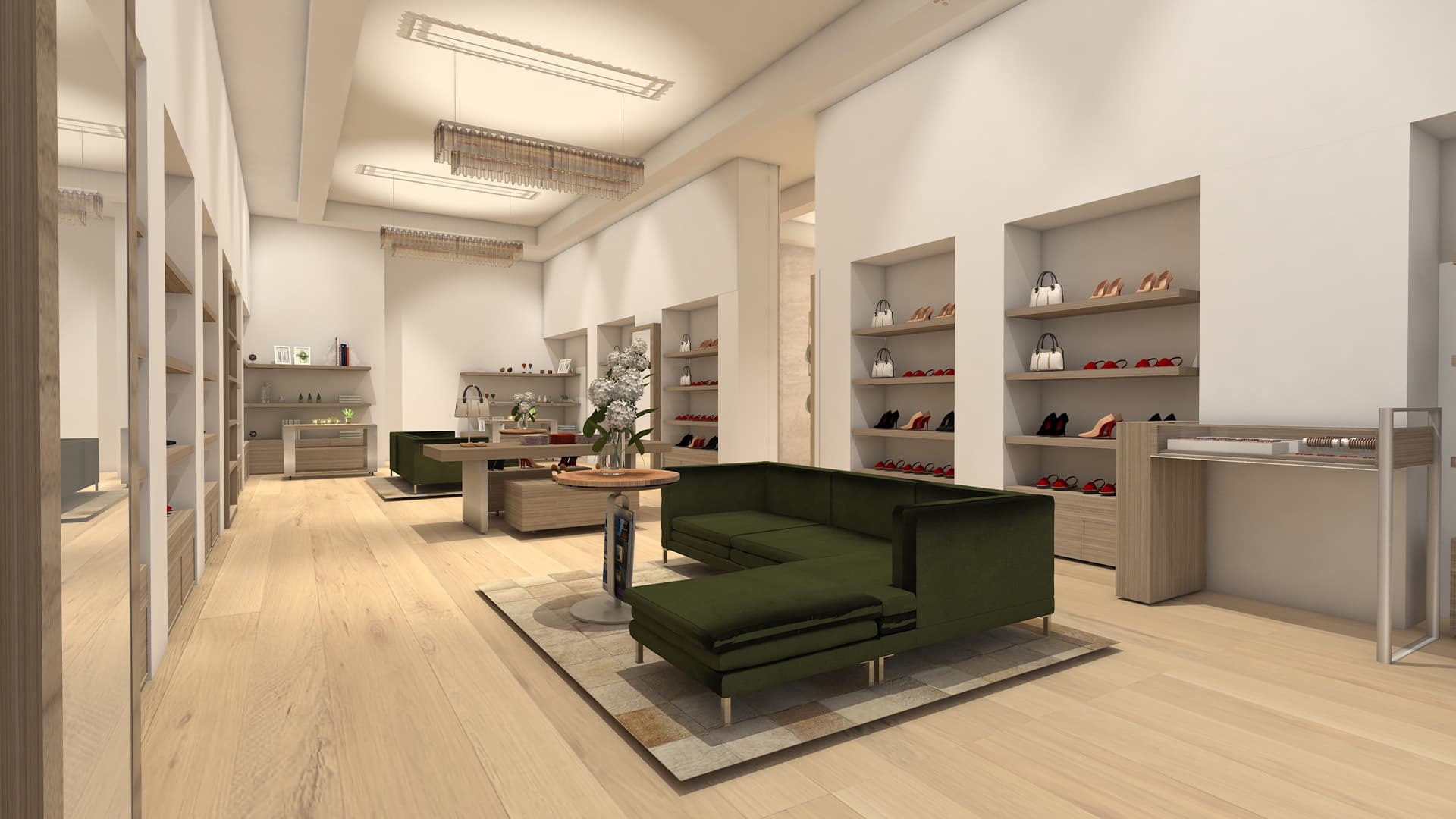 Rendered concept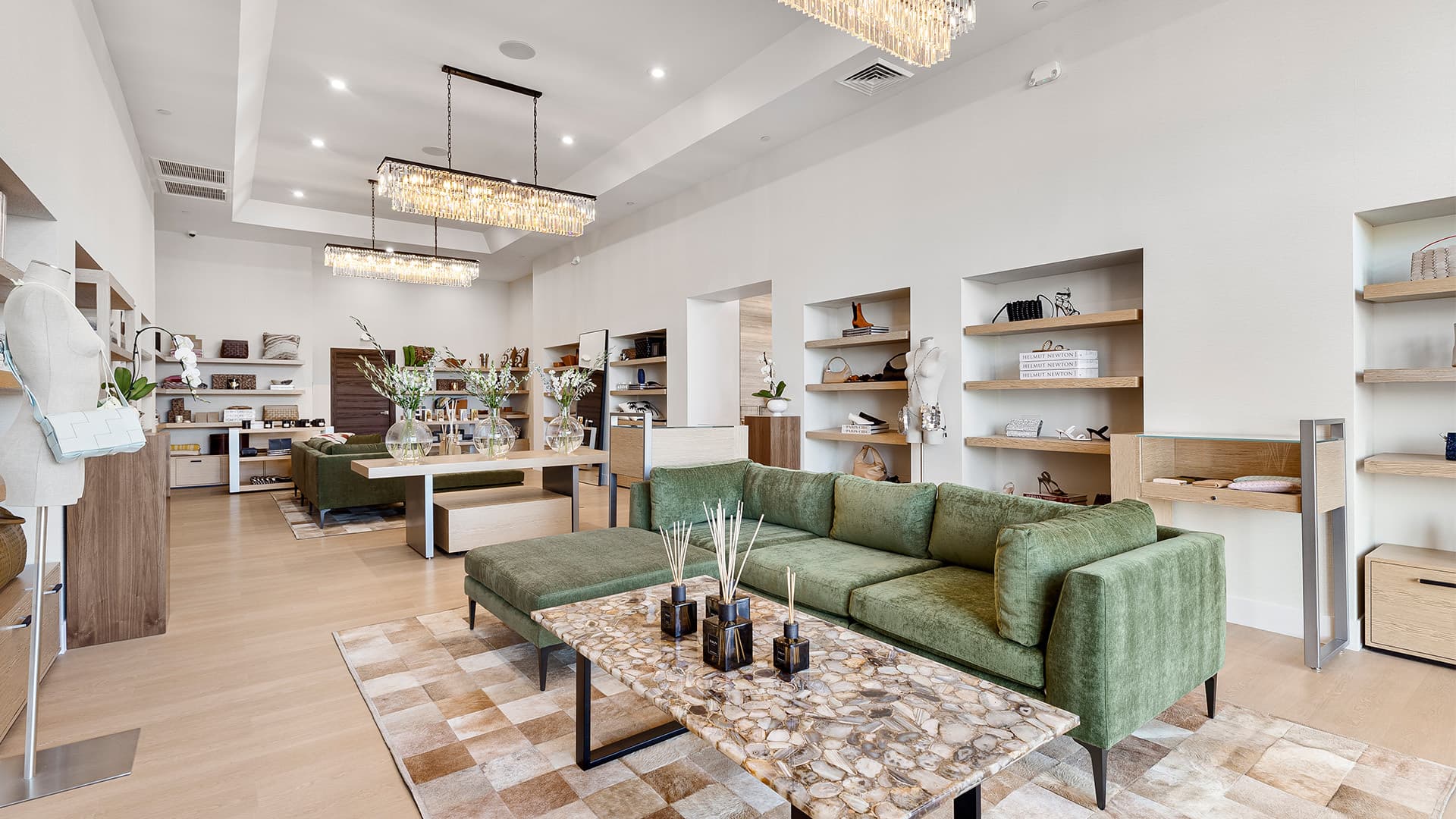 Final execution
A recent WWD article referenced Manghisi's concept for Wunderkind as being an "uncomplicated luxury."
By immersing ourselves into his inspiration boards and developing an understanding of the target audience as a foundation and insights into the overall luxury goods industry, we were able to design, engineer, manufacture and create a warm and inviting luxury retail destination.
Paying close attention to detail, we focused on using a cohesive color/material palette to create a sense of comfort and elegance. The space, which includes a variety of plush lounge seating areas also features a range of eye-catching fixtures such as:
Ballet Bars
Mannequin Risers
Nesting Tables
Bookcase/Shelving Units
Display Tables
Jewelry Cases
Eyewear Displays
Folding Tables
Handbag/Accessories (Belt, Scarves, Hats) DIsplay Units
By ensuring optimal customer flow, product display and promotion, we helped contribute to the goal of establishing Wunderkind as a chic, sophisticated, must-visit fashion boutique in Scottsdale and the Greater Phoenix area.
We made use of a variety of fashionable yet traditional materials to develop the beautiful look and feel for the fixtures, including:
Verolegno Nogal Latte Wood Veneer
Tiger Drylac Powder Coat in Mirror Silver with Semi-Matte Clear top coat over metal tubing
White melamine (inside drawers)
Birch Plywood with clear coat (inside drawers)
Let's create exceptional together.
Exceptional work is more than just the banner we wave–it's our promise.
get in touch